Deciding the right apprenticeship for your staff 
Our extensive experience working across healthcare and in the social sector makes us an ideal training provider for your apprentices. Our apprenticeship training will provide everything your apprentices need to excel in your organisation and in the Care sector.
These apprenticeships are ideal for those working in the NHS, private care providers and care homes, domiciliary care, local authority care settings, and voluntary organisations.
Level 2 Adult Care Worker Apprenticeship 
>> Perfect for frontline workers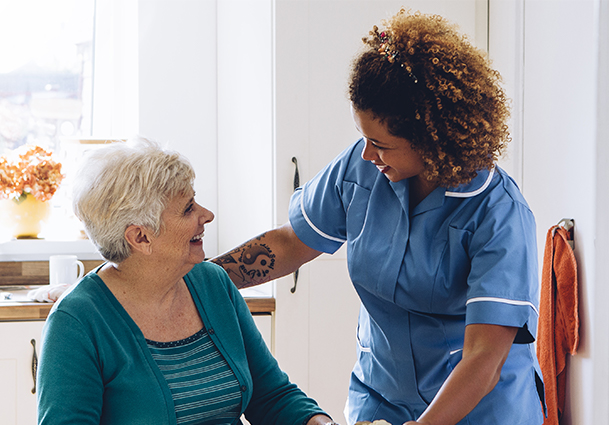 Adult Care Workers are the frontline staff who help adults with care and support needs to achieve their personal goals and live as independently and safely as possible, enabling them to have control and choice in their lives. This apprenticeship will support your employees to develop all of the knowledge, skills and behaviours to flourish in a role such as a care assistant, support worker, or personal assistant.
Level 3 Lead Adult Care Worker Apprenticeship
>> Perfect for frontline workers taking on more responsibilities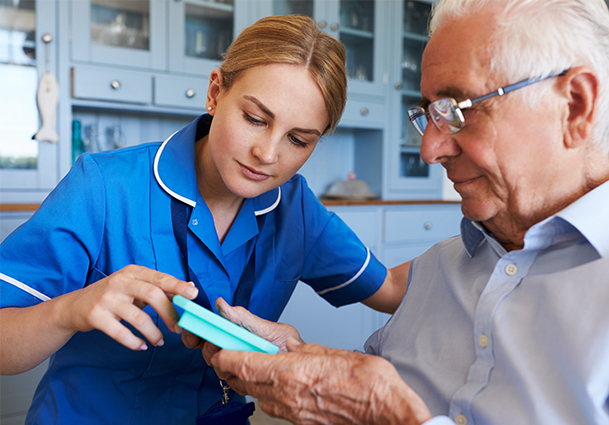 Lead Adult Care Workers have responsibility for providing supervision, frontline leadership, guidance and direction for others, or working autonomously, exercising judgment and accountability. This apprenticeship will support those employees ready to take on extra responsibilities, such as care supervisors or senior care workers.
Level 3 Team Leader or Supervisor Apprenticeship
>> Perfect for new managers or team leaders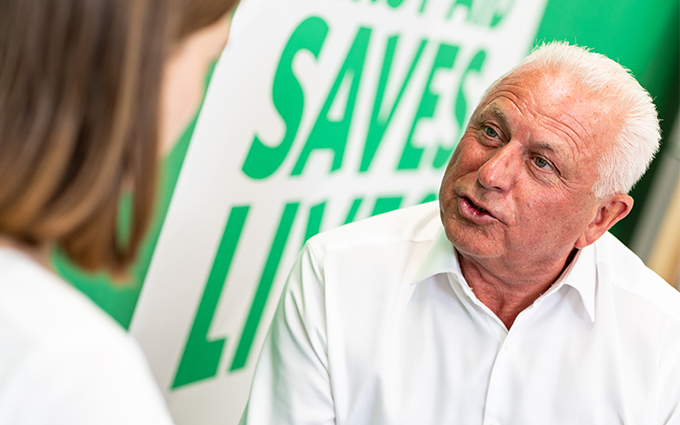 A Team leader or supervisor is a first line management role, with operational and project responsibilities or responsibility for managing a team to deliver a clearly defined outcome. They provide direction, instructions and guidance to ensure the achievement of set goals. This apprenticeship will teach your employees the interpersonal and management skills to excel as a team leader or supervisor.
Level 5 Leader in Adult Care Apprenticeship 
>> Perfect for registered managers of a care service, unit, deputy or an assistant manager.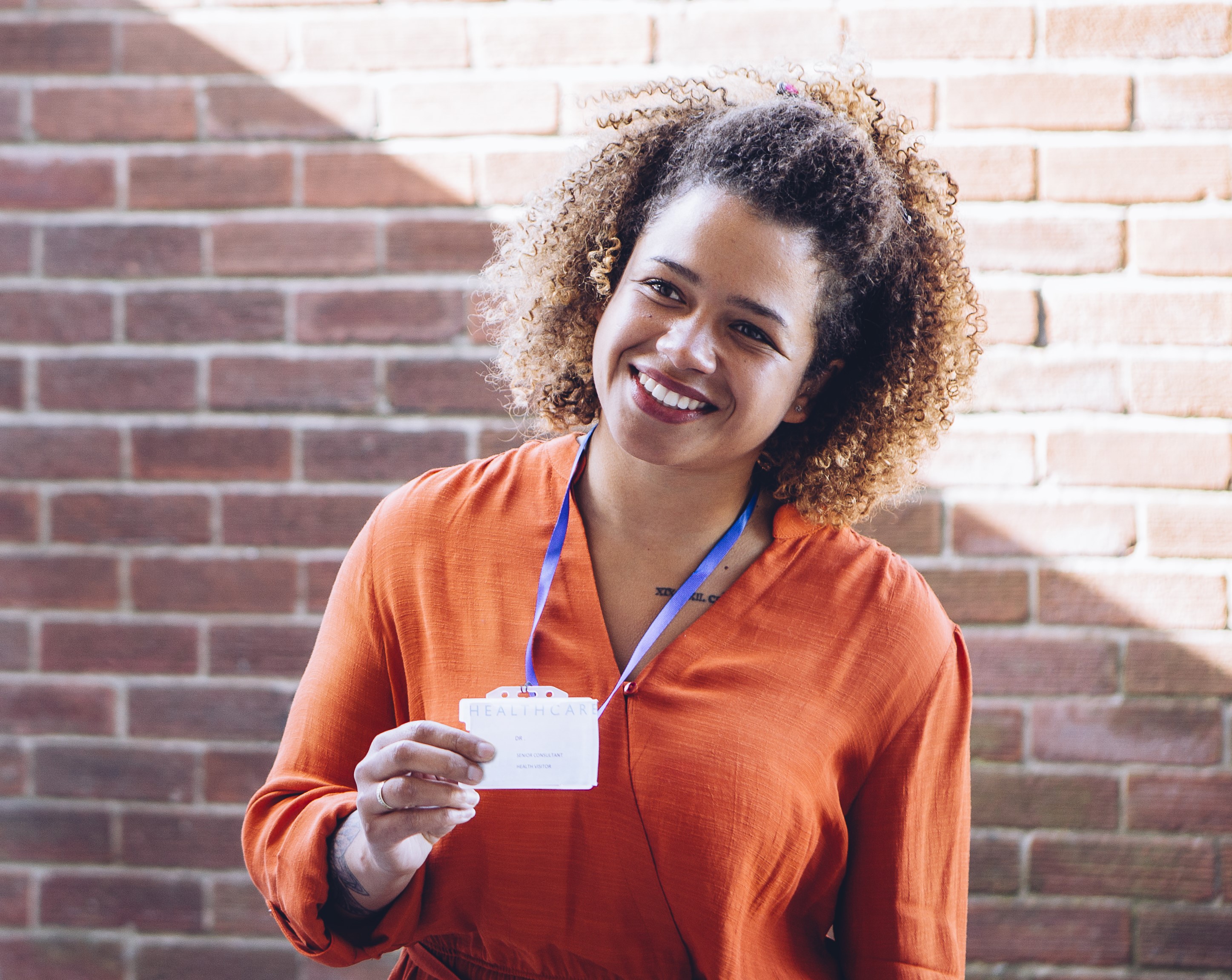 These leaders will guide and inspire their teams to make positive differences to someone's life when they are faced with physical, practical, social, emotional, psychological or intellectual challenges. These leaders have a responsibility to ensure the service is safe, effective, caring, responsive to people's needs and well-led, as well as ensure regulatory compliance of the care given and the values and training of staff with established standards and regulations. They may also have a high level of responsibility for example in business development, financial control, organisational resilience and continuity as well as for managing risk and leading on organisational change.
  Register to start in January 2022    
Level 5 Operations or Departmental Manager Apprenticeship 
>> Perfect for managers wishing to gain more responsibility and manager more complex and demanding projects.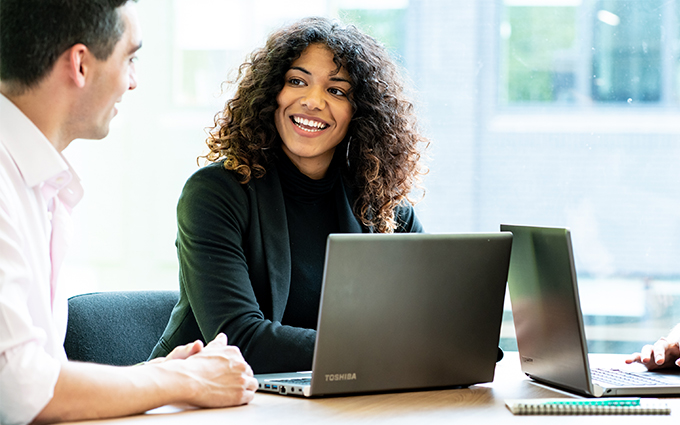 Your apprentices will become confident leaders with excellent management skills that bring new vision, skills and vitality to your workforce. Apprentices will develop skills needed to create and deliver operational plans, manage projects, lead and manage teams, manage change, coach and mentor others, and gain knowledge in financial and resource management and talent management. 
 Register for start in January 2022    
---
How is the apprenticeship training delivered?
All our apprenticeships take a blended learning approach:
Monthly webinar sessions
Online learning modules
Capturing work-based learning
Regular review meetings
---
How much does an apprenticeship cost?
The government provides funding to enable employers to take on apprentices.
The amount of government funding your organisation are eligible for will depend on whether you pay the Apprenticeship Levy or not. All employers with a pay bill over £3 million each year pay the Apprenticeship Levy. They will receive government funds to pay for apprenticeship training. The government will add 10%. Organisations that you do not pay the Apprenticeship Levy, will pay 5% towards the cost of training and assessing your apprentice.
There are additional financial incentives too for any employer who hires a new apprentice before 31st January 2022. More details can be found on our FAQ section.
For full details on apprenticeship funding & incentive payments, please check the Government's website. To register for an apprenticeship service account to access funds or pay for training, please visit the Government's website.
---
Specialist Resilience and Wellbeing support
It's well known that the care sector is a highly rewarding yet demanding career. Our apprenticeships recognise this and have resilience training, wellbeing strategies and career support built into the training sessions. Our well-rounded approach to career development in the care sector will enable your apprentices to be resilient and become real assets to your organisation.
Offering apprenticeships to your staff enables you to retain talent, upskill in your workforce, and be an attractive opportunity for new starters. Learning new skills can make your staff feel more confident and engaged with their work and more valued as an employees.
All our Care Sector apprenticeships include:
Resilience Training
Personalised Support
Extra Resources
Ensuring long-term success
Depending on their apprenticeship, all apprentices will attend either a one day 'Resilient You' course or a one day 'Resilient Manager' course.
'Resilient You' Course - This one day course educates and empowers individuals to take ownership of their own resilience and wellbeing. It teaches individuals what resilience is and how to build and maximise their own, whilst reducing their risk of burnout and illness. Find out more about this course.
'Resilient Manager' Course - This one day course gives managers the tools and skills to effectively build and support the resilience and wellbeing of their teams. Managers will learn to recognise the early warning signs of poor physical and mental health and proactively support themselves and individuals who may need assistance. The course enables managers to create a positive wellbeing culture in the workplace that allows mangers and their teams to thrive at work. Find out more about this course.
Identifying hidden learning needs
At the beginning of their apprenticeship, all apprentices take a short, online assessment on the Cognassist platform. Any hidden learning needs will be identified by this assessment and the information will be used to suggest the additional, personalised support for each learner.
This tailored, unique support package will be available to the learner throughout their apprenticeship. By offering the right support from day one, we hope to boost apprentices' confidence and attainment, and improve apprenticeship retention rates. For more information about the Cognassist assessment, see the Cognassist website.
Ongoing support thoughout their apprenticeship
Throughout their apprenticeship programme, all apprentices can access self-guided wellbeing resources online via the Right Steps' digital platform. Right Steps offers extensive guidance on many topics and evidence-based online support so that every apprentice can find the right support they need to achieve their goals (very similar to an Employee Assistance Programme).