Apprenticeship Training for Leaders and Managers
If you are looking to upskill your staff, or expand your workforce's skillset, our leadership and management apprenticeships are the perfect path for your organisation.
Our apprenticeships are suitable for employees of any age who are looking to develop new skills and knowledge. Our apprenticeship programmes enable your employees to gain all the practical and people skills they need to become effective and trusted workplace leaders.
The best possible start for your future leaders and managers
Our apprenticeships can be offered to your existing staff as part of their ongoing professional development as apprenticeships are a great way to promote career progression within your organisation. Apprenticeships can also be a great way to recruit new staff into your business. All our apprenticeship programmes have a clear schedule and curriculum, so that, as an employer, you can be assured that your apprentice is getting the very best leadership and management training from day one.
See results from day one
All our apprentices are provided with tools and workshops that allow them to reflect on their apprenticeship training and find clear, business-ready, action-focused insights that can applied in their workplace straight away.
---
Level 3 Team Leader or Supervisor Apprenticeships
>> Perfect for new managers or team leaders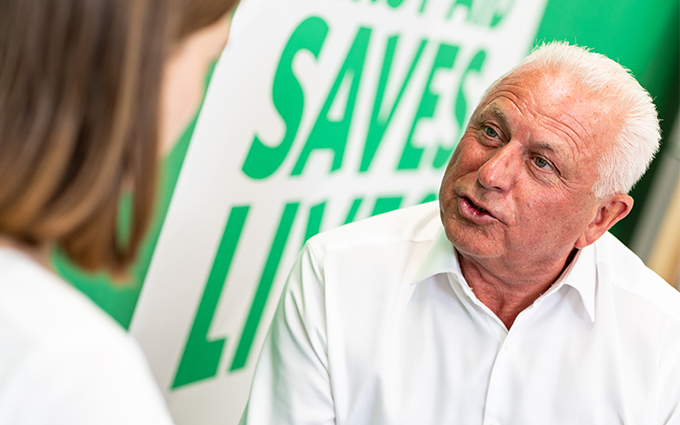 A Team leader or supervisor is a first line management role, with operational and project responsibilities or responsibility for managing a team to deliver a clearly defined outcome. They provide direction, instructions and guidance to ensure the achievement of set goals. This apprenticeship will teach your employees the interpersonal and management skills to excel as a team leader or supervisor.
>> Level 5 Operations or Departmental Manager Apprenticeship
>> Ideal for managers wishing to gain more responsibility and manage more complex and demanding projects.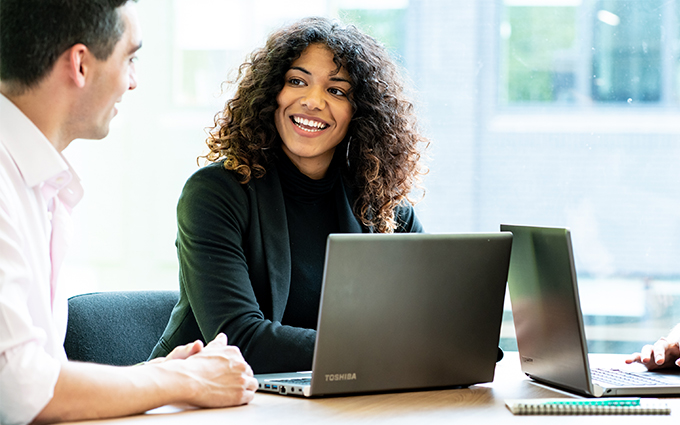 Your apprentices will become confident leaders with excellent management skills that bring new vision, skills and vitality to your workforce. Apprentices will develop skills needed to create and deliver operational plans, manage projects, lead and manage teams, manage change, coach and mentor others, and gain knowledge in financial and resource management and talent management.  
Register for start in January 2022
---
Frequently Asked Questions
How are our apprenticeships delivered?
Our blended approach to delivering the apprenticeship programme ensures that all learning styles are catered for and all apprentices are fully supported.
Monthly webinar sessions
Online learning modules
Capturing work-based learning
Regular review meetings
---
How much does an apprenticeship cost?
The government provides funding to enable employers to take on apprentices.
The amount of government funding your organisation are eligible for will depend on whether you pay the Apprenticeship Levy or not. All employers with a pay bill over £3 million each year pay the Apprenticeship Levy. They will receive government funds to pay for apprenticeship training. The government will add 10%. Organisations that you do not pay the Apprenticeship Levy, will pay 5% towards the cost of training and assessing your apprentice.
There are additional financial incentives too for any employer who hires a new apprentice before 31st January 2022. More details can be found on our FAQ section.
For full details on apprenticeship funding & incentive payments, please check the Government's website. To register for an apprenticeship service account to access funds or pay for training, please visit the Government's website.
---
Support for employers
We can support your staff with the administrative aspects of running an apprenticeship or we can complete some aspects on your behalf. For example, we can support you to register as an apprenticeship employer on the government apprenticeship service portal or to complete the necessary on-boarding documentation for your apprentices.
Support for apprentices
All apprenticeships have access to specialist support throughout their programme, so they can maximise their success and enjoyment of their apprenticeship. We offer support in three main ways:
We offer support during the onboarding process at the start of the apprenticeship to identify any hidden learning needs. All apprentices undertake a short, online assessment on the Cognassist platform.
For the duration of their programme, all apprentices have access to Right Steps' digital platform. This has self-guided wellbeing resources which provide evidence-based online support (very similar to an Employee Assistance Programme).
All apprentices will attend our 'Resilient You' Course or the 'Resilient Manager' course, depending on their apprenticeship programme.