Built for the third sector
As a well-respected charity for over 140 years, we are the ideal training provider for third sector employers looking to offer apprenticeships to their staff. These professional development programmes draw on the sector's unique challenges and strengths and will deliver truly impactful and effective career development opportunities.
A different model of leadership and collaboration
All our third-sector apprenticeships focus on key workplace and project management skills which maximise social impact and develop efficient and cost-effective working practices. Our apprenticeships develop strong interpersonal skills so they can build equal and inclusive team structures and lead strong 'people-centred' teams so that everyone can flourish and achieve. You'll quickly see a return on your financial investment in your people's new skills, confidence and capabilities.
All our apprentices bring something unique to their programme: we recognise the breadth of experience and existing knowledge of our learners and build from here. We actively encourage apprentices to discuss the curriculum content, expand their ideas and share their experiences so they can deepen their learning. We encourage all apprentices to become self-reflective learners so they can apply their newly developed skills in a meaningful way back in their organisations.
Our values of humanity, excellence, accountability, responsiveness and teamwork are embedded in all our training apprenticeship opportunities. Find out more about our Values in Action.
Level 3 Team Leader or Supervisor Apprenticeships
>> Perfect for new managers or team leaders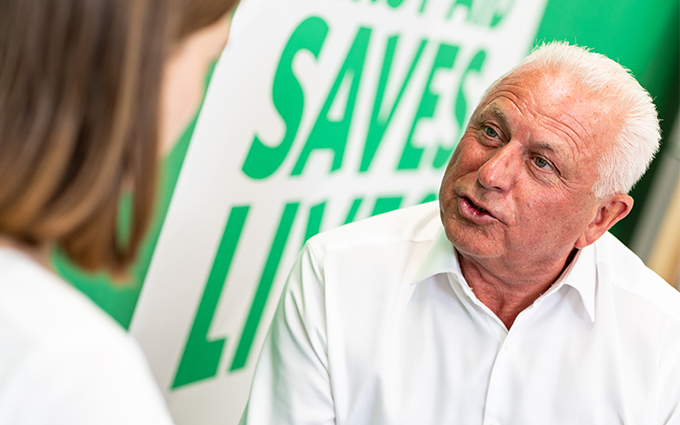 A Team leader or supervisor is a first line management role, with operational and project responsibilities or responsibility for managing a team to deliver a clearly defined outcome. They provide direction, instructions and guidance to ensure the achievement of set goals. This apprenticeship will teach your employees the interpersonal and management skills to excel as a team leader or supervisor.
>> Level 5 Learning and Skills Teacher Apprenticeship
>> Ideal for those teaching young people and adults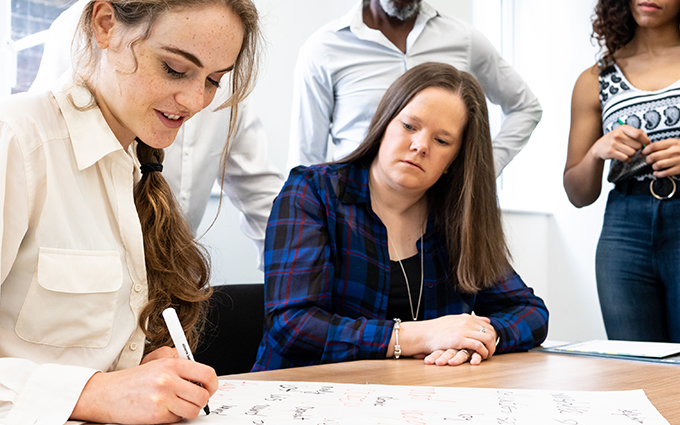 Apprentices will learn how to deliver effective training that is current, relevant, challenging and inspires their learners to engage and achieve their full potential. This could be teaching in work-based / independent training provision, further & higher education settings, and many others.
>> Level 5 Operations or Departmental Manager Apprenticeship
>> Ideal for managers wishing to gain more responsibility and manage more complex and demanding projects.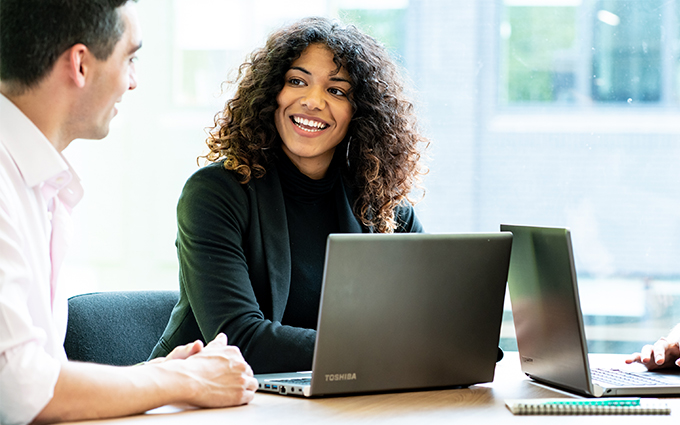 Your apprentices will become confident leaders with excellent management skills that bring new vision, skills and vitality to your workforce. Apprentices will develop skills needed to create and deliver operational plans, manage projects, lead and manage teams, manage change, coach and mentor others, and gain knowledge in financial and resource management and talent management.  
Register for start in January 2022
---
How are our apprenticeships delivered?
Our blended approach to delivering the apprenticeship programme ensures that all learning styles are catered for and all apprentices are fully supported.
Monthly webinar sessions
Online learning modules
Capturing work-based learning
Regular review meetings
---
How much does an apprenticeship cost?
The government provides funding to enable employers to take on apprentices.
The amount of government funding your organisation are eligible for will depend on whether you pay the Apprenticeship Levy or not. All employers with a pay bill over £3 million each year pay the Apprenticeship Levy. They will receive government funds to pay for apprenticeship training. The government will add 10%. Organisations that you do not pay the Apprenticeship Levy, will pay 5% towards the cost of training and assessing your apprentice.
There are additional financial incentives too for any employer who hires a new apprentice before 31st January 2022. More details can be found on our FAQ section.
For full details on apprenticeship funding & incentive payments, please check the Government's website. To register for an apprenticeship service account to access funds or pay for training, please visit the Government's website.
---
Specialist wellbeing and resilience support
We take a 3 step approach to support all our learners. Career development and personal development go hand-in-hand, so all of our apprentices have access to specialist wellbeing support throughout their apprenticeship training. With this extra support, all our apprentices can fully engage and enjoy their learning, fulfil their potential, boost their productivity, and be real assets to their employer.
---
Need support to get started?
Need help navigating the red tape and regulations surrounding apprenticeships today? No problem. As we put our own staff through our apprenticeships, we've learnt a lot along the way – and we're here to help if you need us.
Ask us about:
Tapping into government incentives
Advice on managing resources, time and staff through apprenticeships.