Give it a go! You will learn CPR, and information on every day and emergency first aid topics to share with local organisations and community groups. Together, we will build confident, more health resilient communities.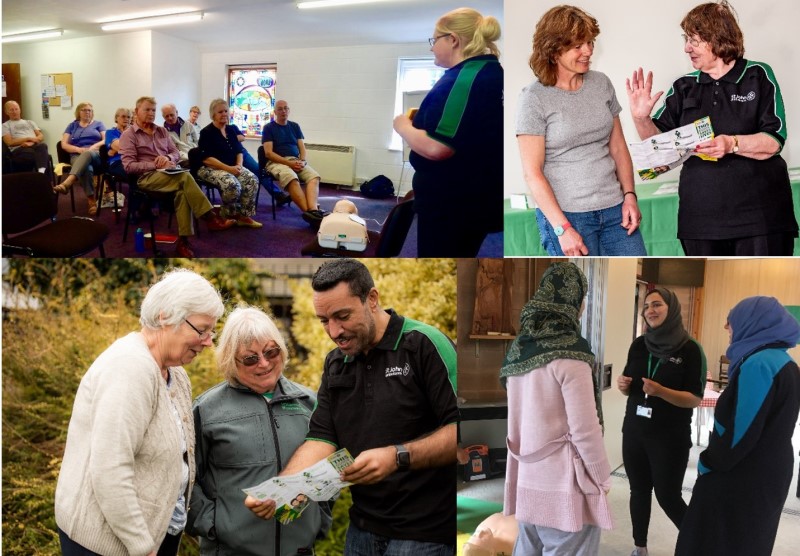 A Community Advocate is a fantastic local, flexible volunteer opportunity, providing your community with first aid knowledge and confidence to act. Community Advocate sessions are a great way to ensure local groups, clubs and organisations have access to short informal sessions, where they will receive up to date first aid information, discuss and challenge myths, and feel confident they could recognise and respond to an emergency.
St John Ambulance is inclusive, and we are keen to ensure all Community Advocates are welcomed, supported, and feel valued. Our volunteers will reflect the diversity in our society, celebrating lived experience and growing our knowledge.
To engage and respond to the needs of local people, we need volunteers who understand the communities they will meet.