Services available in Hastings
The Hastings Homeless Service aims to be an accessible, approachable, and inclusive service. It supports marginalised members of the community who find it difficult to access NHS services.
The service provides general healthcare and first aid provision, as well as mental health support and therapeutic listening. 
Services and opening times
We run four clinics per week at Seaview Project, Hatherley Road, St Leonards-on-Sea TN37 6LB (view on Google maps). Please use the entrance on Southwater Road.
Mondays, 12pm-2pm - nurse consultations and specialist foot care 
Tuesdays, 12pm-2pm - nurse consultations
Thursdays, 10am-1pm - nurse consultations and specialist foot care
Fridays, 12pm-2pm - nurse consultations 
We also provide a health outreach service one evening a week at Hope Kitchen, Wellington Square Church, Wellington Square, Hastings TN34 1PN (view on Google maps). The entrance is on Albert Road, opposite Shots snooker bar.
Saturdays, 7:30pm-9pm - nurse consultations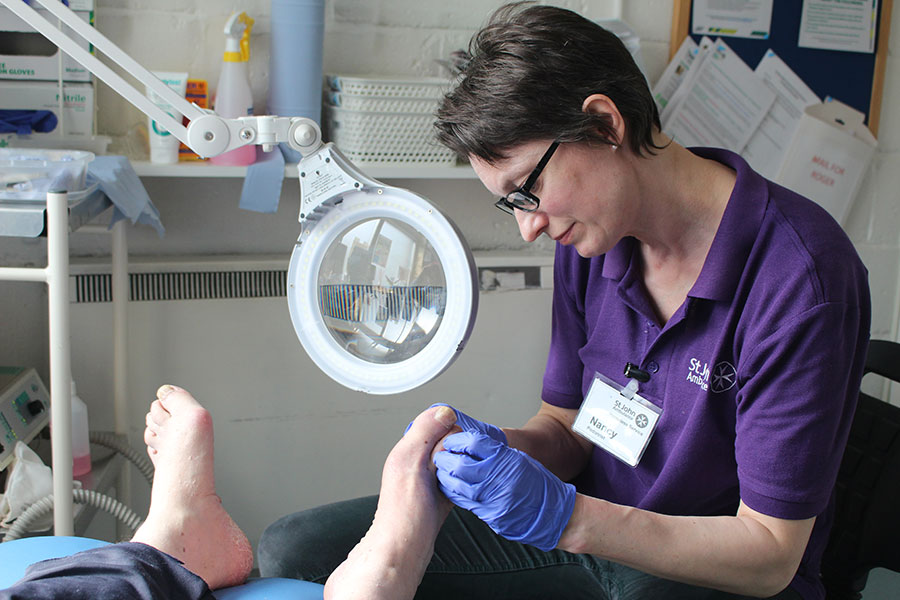 What we can do:
Discuss current health concerns
Assess and dress wounds, including leg ulcers
Provide specialist footcare
Make referrals to other services
Mental health support and advocacy
Administer first aid
Prescribe medication for minor ailments, wounds, and infections
Offer pregnancy testing
Give flu jabs in winter
Provide socks, space blankets, and sun cream
Give stop smoking support
We can't provide:
Needle exchange
Transport
Accommodation
2018 Service User Survey
As in previous years, positive themes emerged from the 2018 Service User Survey (pdf) including accessibility, empathy, dignity, listening, mental health support, respect and kindness. Responses further suggested that service user experience is generally that of a holistic, non-paternalistic service that gives its clients a voice and works in genuine partnership with them.
What our clients say:
"They totally understand your situation. They put you at ease."
"They listened to the full story and made decisions in partnership with me."
"Professional and friendly. Did the job. Solution focused."
"Positive energy and attitude to people who are vulnerable and down on their luck."
End of Year Report
Read the full 2019 End of Year Report (pdf).
Get in touch
For more information about our Hastings Homeless Service, please get in touch.
Email: roger.nuttall@sja.org.uk
Phone: 01424 435358