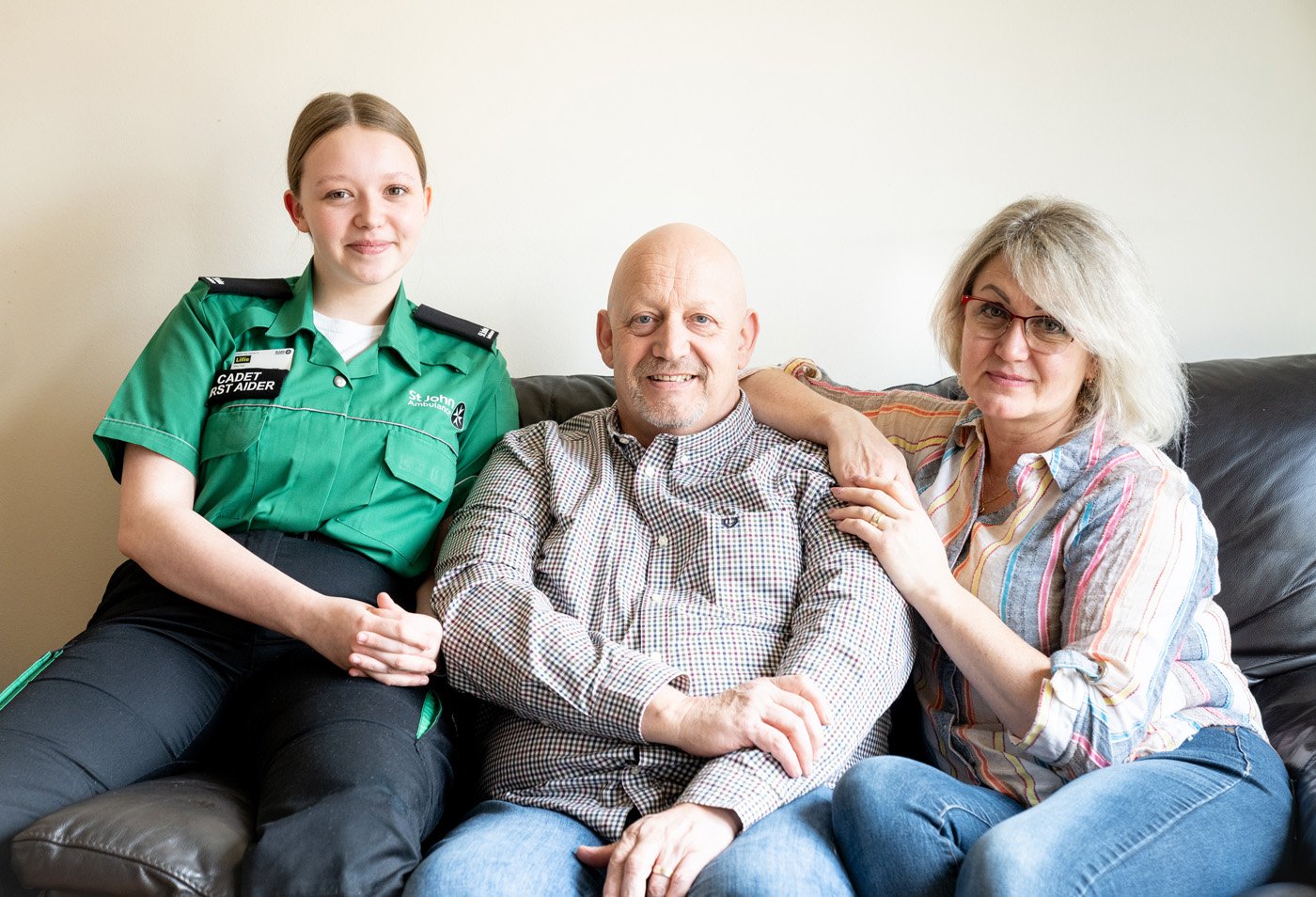 Lillie: We rang 999 immediately and were told to start chest compressions. I hadn't done CPR before. But this happened the week before I was joining St John Ambulance and to get a head start, I'd watched their first aid videos online.
I showed my stepmum how to do CPR and we took it in turns, counting with the operator. I've been told it was eight minutes before the ambulance came but it felt like so much longer. I just remember knowing I had to do it to keep him alive.
Philip: 
I don't really remember a great deal about that night except going to bed then waking up a week later in hospital
When my wife told me I'd had a cardiac arrest and explained what she and Lillie had done, it was a huge shock.
Lillie: When I got home from the hospital I already missed Dad so much. Our dog looked scared and lost and I burst out crying. Dad is a very big part of my life and he's always been there for me, so I don't like to think about what it would be like without him.
Philip: My cardiac arrest made me look at life in a totally new way. We've become a much stronger, closer-knit family.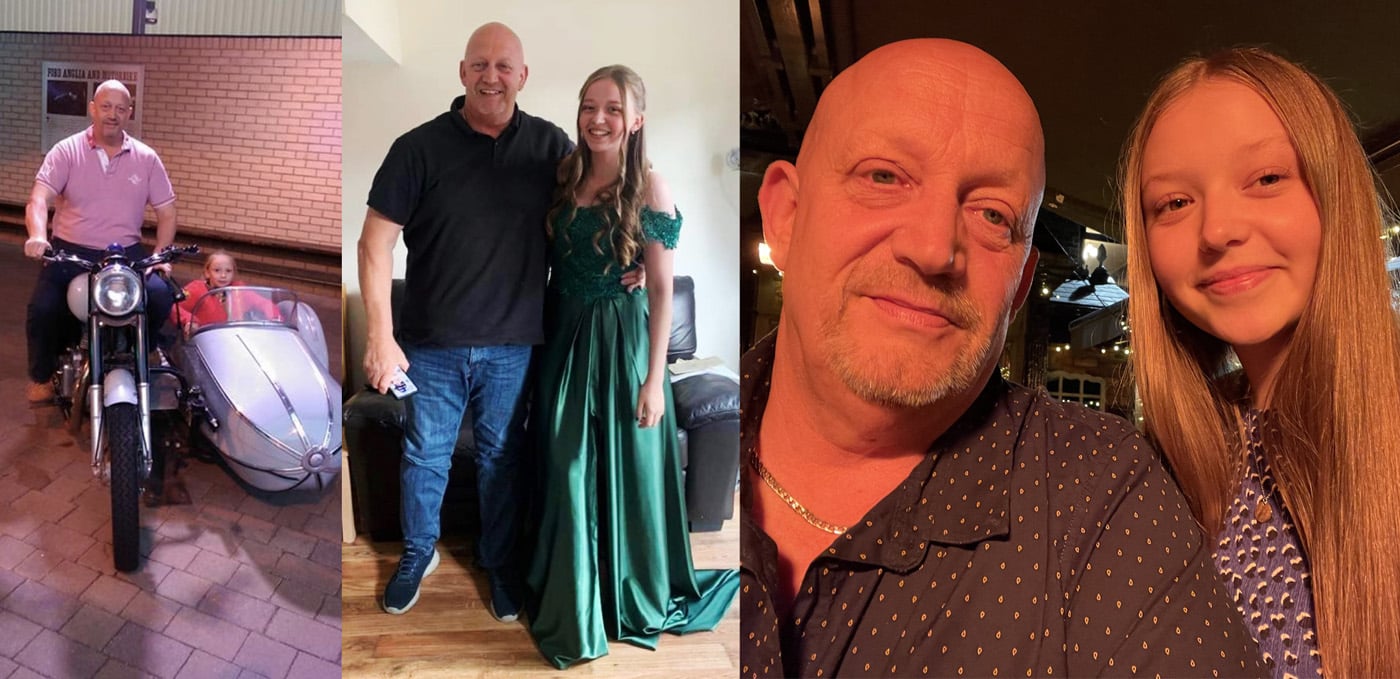 There are certain times in your life when you feel 'I'm so happy to be alive'. When Lil got her GCSE results, she started to cry because she had got what she needed to study to be a paramedic, something she's always wanted to be. When I saw her face, I cried too.
If I had died that night, I wouldn't have witnessed any of this or anything else in the future
No young person should have to save their father like Lil did at such an age. But I'm really happy that she already knew the basics in first aid and am so proud of the way she kept such a cool head.
Along with the medical staff, she and my wife saved my life and there's no words I can say that can be big enough to say thank you.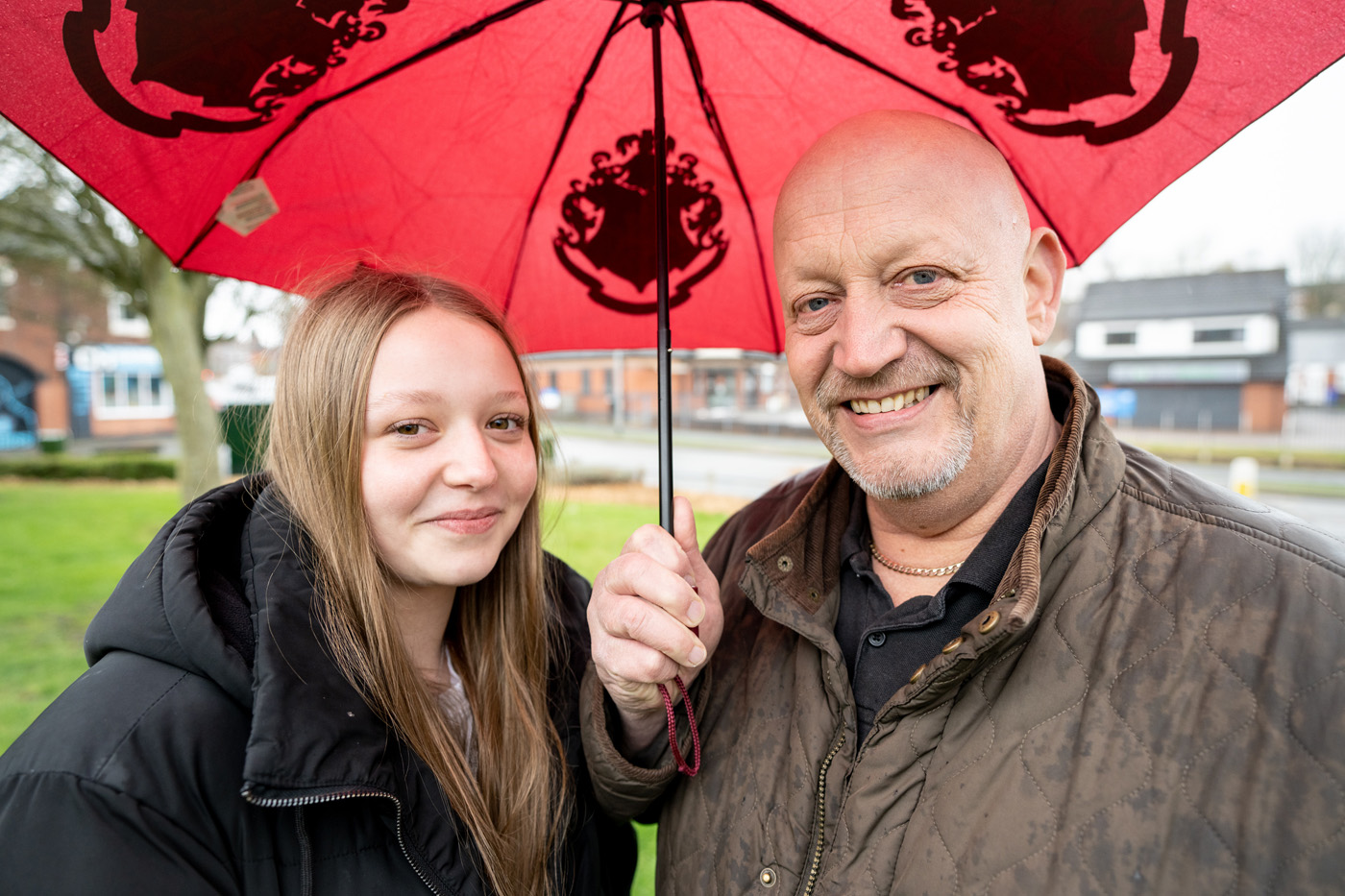 I feel proud of myself because I know that not many people would do the same thing because it was very scary