Daniel's Story - After a tough upbringing on the streets of Liverpool, Daniel's life changed forever when he saw an opportunity to join St John Ambulance.
When I was 13 I got involved in gangs – the older ones would give me money to do things for them. I was like a sheep following them. I got sucked in and then I couldn't get out.
I was on the streets for a couple of years, sleeping in trees and on park benches. I was eating scraps of food out of bin bags. I was sent to a behavioural unit after I was kicked out of school but the people there were worse than I was and I didn't get any help with trying to sort my life out. There were bars on the windows to stop us jumping out so it felt like a prison. I preferred being on the street. I had a lot of mental health problems including panic attacks. 
I was in the army for a while and that helped teach me things like discipline, respect, how to look after myself and to consider the impact my behaviour was having on other people. Then I met my girlfriend and moved in with her. That's when things really started to change for me. Now I have an 11-year-old stepson and we have a six-year-old son and a four-year-old daughter together. I want them to be proud of me and I never want them to look at me the way my mum and dad did when I was getting in trouble all the time. It always felt like my mum and dad were on one shoulder and the devil was on the other.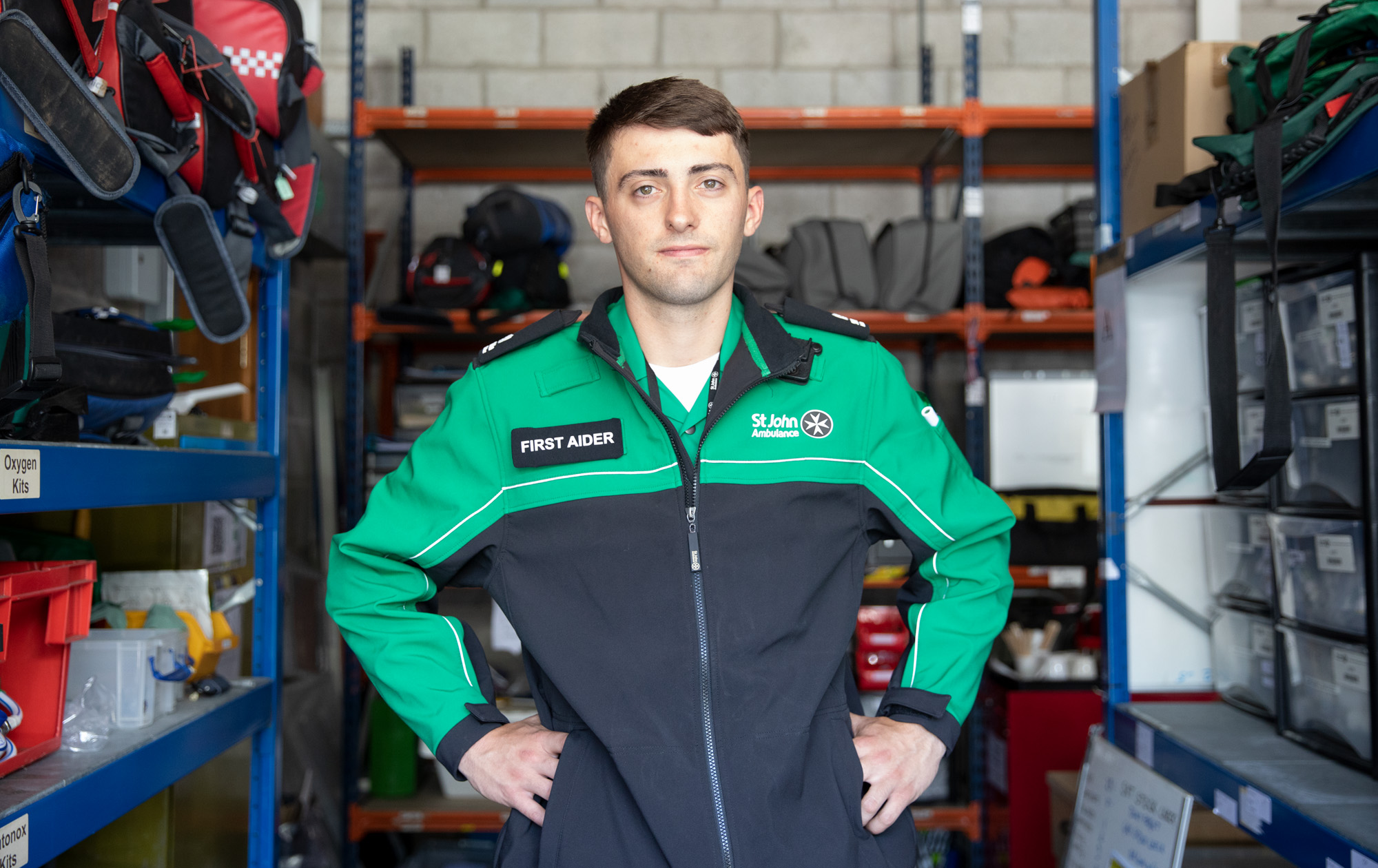 'It's such a good feeling now when I put on my St John uniform and my kids say "you look boss Dad".'
I joined St John Ambulance in March 2020, to support the pandemic response and haven't looked back
I owe a massive debt to the people in St John who've helped me such a lot, both personally and professionally. I lost my job as a taxi driver last year and I don't know what I'd have done without St John.
I never got any qualifications so I'm going to college in September to study for GCSEs. Then I'm going to apply to university and train as a paramedic. It's something I've always wanted to do, probably because two of my aunties are paramedics. 
I was asked to help with the Health Citizens programme and it's something I really want to do because I can talk to young people about the way my life was and what it's like now. I can show them photos of all the scars and wounds I had when I was their age. I'll tell them how I changed my life and hopefully they'll see that if I can then anyone can.
I've started making contact with local schools, community services and teams working with the homeless in Liverpool. I'll be giving talks about my life and encouraging young people to get involved in the programme so they don't end up in the state I was in. I want to show them that there are two different paths in life and I want them to choose the right one."
Daniel's experience has given him the confidence to pursue his dream of becoming a paramedic. And he's recently become an ambassador for the Health Citizens programme – a new partnership between St John Ambulance and the Standard Chartered Foundation. The programme's mission is to train nearly 1,700 young people from underserved communities, giving them new skills and helping improve their job prospects and life chances.