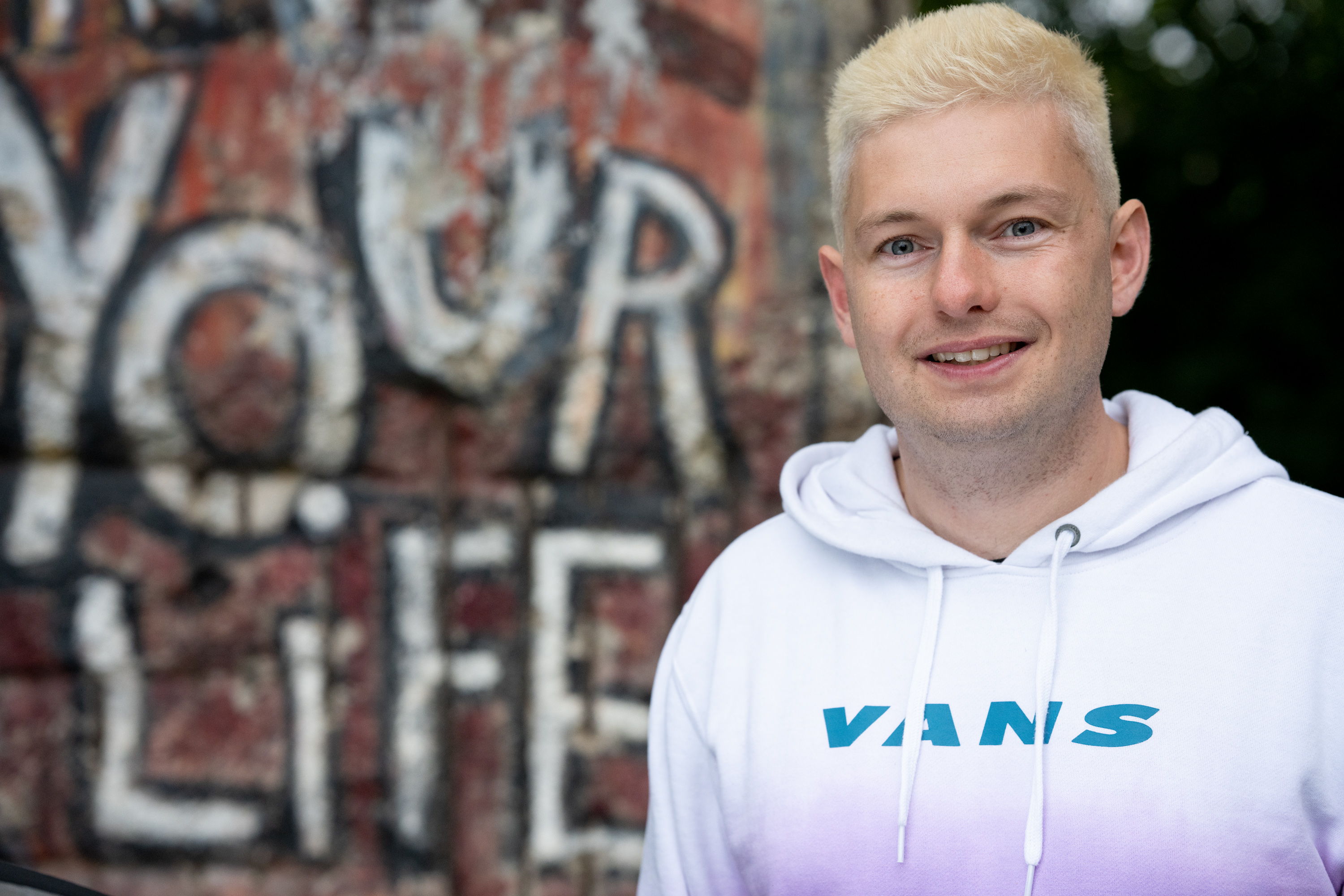 When I was an amateur athlete in my teens, I ran in the 400m East of England finals. I really pushed myself until I was right out in front, leading the pack. Unfortunately, I pushed myself too far, and what happened next was what my friend described as a 'slow motion reverse Chariots of Fire'. My legs couldn't keep up with my brain, I fell over and badly scraped the whole of my right side. I managed to get over the finish line to come in third, but by that point I was bleeding badly.  
St John was the first aid cover for the event and quickly came to help me. I was only 14 years old, badly scraped and a bit scared. The team immediately made me feel at ease as they looked after me and the experience really stuck with me, how kind they were and how they managed to make me feel comfortable when I was in a lot of pain and quite distressed.  
A few years ago, I trained as a first aider with St John for the job I was doing at the time. This proved to be a lifesaver. I'd been to a wedding in Hitchen and went to the pub afterwards. As I was walked up the stairs, I noticed a man lying down, passed out. At first I assumed he was drunk, but my first aid instincts kicked in and I asked if he was OK. He was completely unresponsive, and I noticed his lips were blue and he wasn't breathing. I shouted for my friend, and we called an ambulance.  
While we were waiting, I started CPR. It was clear he'd had quite a significant cardiac trauma. Luckily the first responder arrived quickly, but he was on his own, so I assisted him in putting a tube down the man's throat. The first responder used the defibrillator and luckily the man started breathing again. It was such a powerful moment for me, seeing my first aid training actually working in practice.  
St John also meant a lot to my grandfather. He sadly passed away from cancer in 2019, but while he was receiving treatment it was St John people who transported him from his home to the hospital and back again. It was the same two nurses each time which was such a comfort to my grandfather, he loved chatting to them and looked forward to the journey so he could see them. What was a difficult and challenging time was made that bit easier because of St John, for my grandfather and my nan too.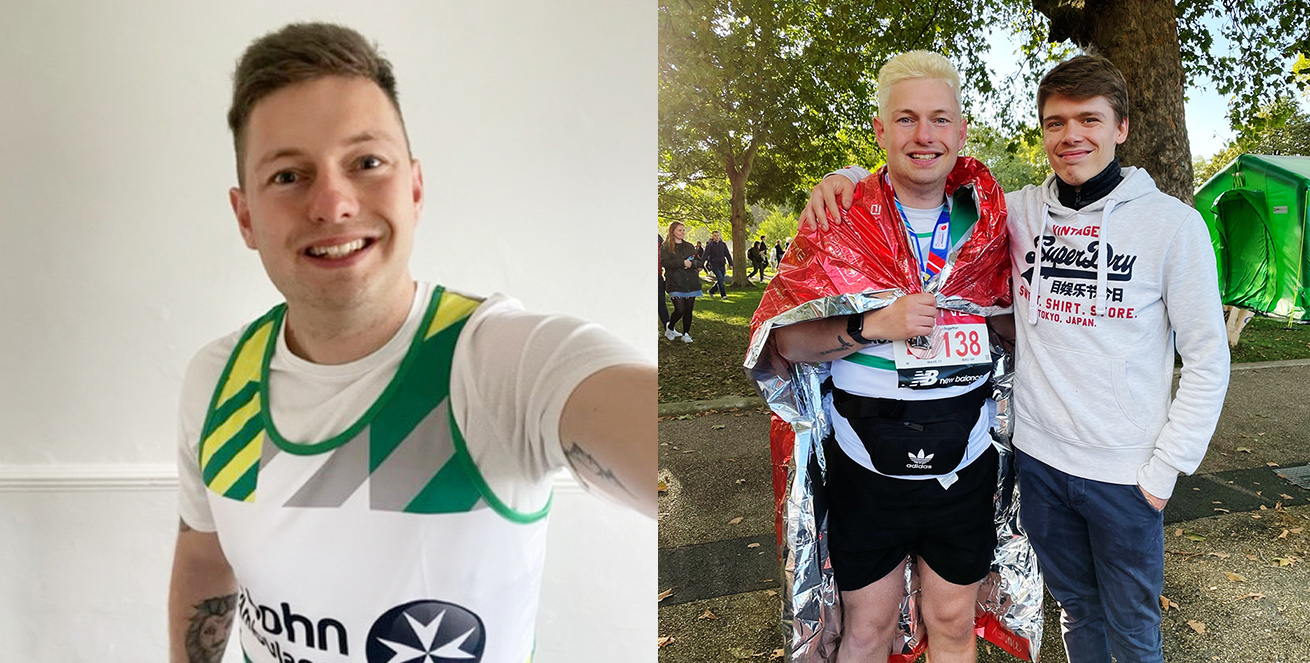 My experience with St John, as well as my grandfather's, meant I was keen to support St John at the London Marathon. The incident in the pub showed me how first aid saves lives and I knew I'd made the right choice to raise money for St John. 

 
I have a special connection to the London Marathon as my grandfather ran in the second ever event. He told me all about it, they didn't have electric planning in those days so all the runners just followed each other and hoped they were doing the correct route! 
Training for the marathon has been quite the journey, as I've suffered a few injuries. I've had to defer my entry twice, first in 2019 as I fractured my left leg and last year it was cancelled because of the pandemic. However, through this time I've kept up my cardio fitness. I've learnt to cycle again and even go swimming, things I would have never done before. Training for the marathon has really opened lots of doors for me in fitness and sport. I've even discovered new routes through the countryside.  
I have a genuine sense of excitement about Sunday. It's a real buzz to be part of such a big event which captures the heart of the nation and occupies the whole city. It's amazing to be part of that big picture. I can't wait to put on my St John vest and start running. 
If you'd like to support St John Ambulance by running the London Marathon in 2022, you can find out more here: www.sja.org.uk/run-the-tcs-london-marathon