Tuesday 11 May 2021: St John is asking Cadets and young adults to reach out and help marginalised young people.
A quick reminder…
St John's new Young Responders initiative was created to help young people from challenging backgrounds access (and then pass on!) lifesaving training in their own communities. The project, made possible by a £1 million donation from the People's Postcode Lottery, should ultimately help 28,500 young people develop first aid skills and mental health awareness by the end of 2022.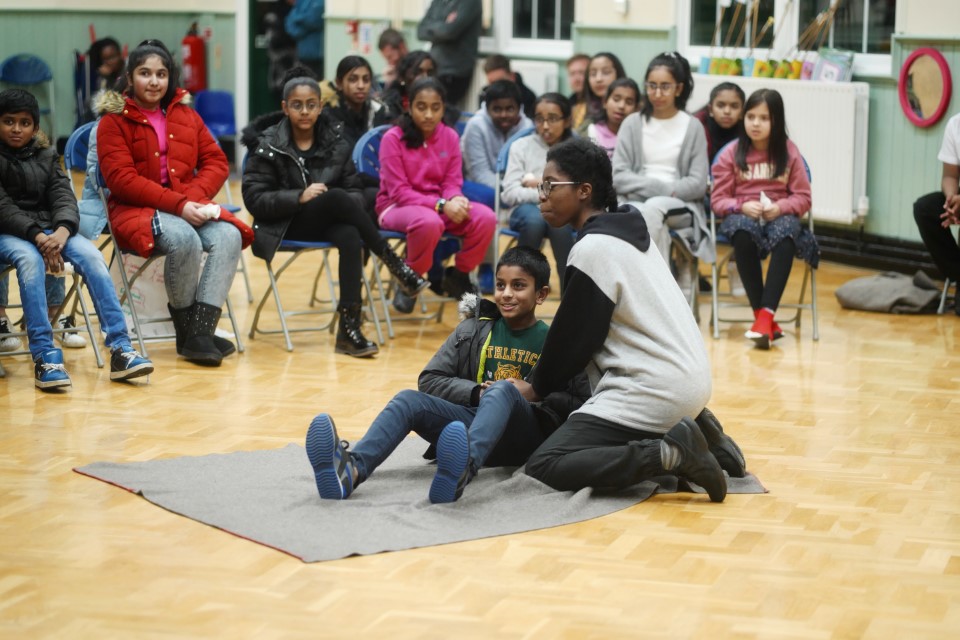 How it will work
St John's volunteers will work with young people facing the greatest health inequities to create bespoke programmes defined by specific needs within their own communities. These young people will focus on addressing a range of challenging areas – including first aid, mental health and social isolation.
Reaching out to those who need it
​​​​​​​Our young mentors (called 'Community Champions') will deliver peer-to-peer learning and support to a range of young audiences – including those coming out of the care system; young carers; young people not in employment, education or training; and those exposed to street violence. Our aim is to equip them with lifesaving skills and the confidence to use them when it really matters.
Wanted: 100 new recruits!
St John wants to recruit 100 Community Champions this year from within the ranks of our existing Cadets and young volunteers. By getting involved, you could help design projects to be delivered in low income areas across England, then pilot their delivery and help us roll them out to communities. Remember: you'll hold the key to unlocking the potential of these young people who otherwise would not engage with our services.
What we're looking for:
Are you made of the right stuff for this project? Here's what we're looking for:
You have a Cadet first aider badge as a minimum (or advanced first aider, if an adult volunteer).
You're aged between 14 and 25 years old
You'll ideally be a demonstrator (but this isn't essential).
You have great communication skills.
You are community-minded and culturally sensitive.
We are keen to hear from a broad range of young people, especially those with experience of the following – being in care; being a carer; living with experience of street violence; not being in employment, education or training; facing challenges of living in an area of low income; or just passionate to support peers in these communities.
Timeline to success
The project will unfold in three stages, as follows:
This month, St John will recruit an initial eight Community Champion for the Lewisham area.
We'll recruit 92 Community Champions this summer and then pilot the project across England into winter.
The Young Responders project will launch nationwide in January 2022 – at which stage, we'll recruit another 50 young people.

Okay, I'm interested! What next?
Send an email to young.responders@sja.org.uk (no more than 400 words, please) or a video (lasting no longer than a minute) outlining how the skills and abilities you've learned with St John would help you become an excellent Community Champion.