About our free online first aid refresher course
During these unprecedented times we at St John Ambulance aim to do everything we can to support our training customers, our NHS and our own people.
We know that first aid skills remain important and necessary, perhaps even more so in the light of the COVID-19 outbreak. We want to make sure nobody feels unprepared to provide first aid help when needed, so we're giving free access to our online Annual refresher course. 
The course topics include:
Chest pains
Choking
Severe bleeding
Recovery position
Basic life support & AED (CPR)
Click here to access the course
How to access our free course
To access the course, click this link (please note that the course can only be completed on desktop or laptop computers - it won't work on tablet or mobile). Once you access our online training portal, you will need to create an account. You do this by clicking the 'Register for free here' link on the login modal (see image below).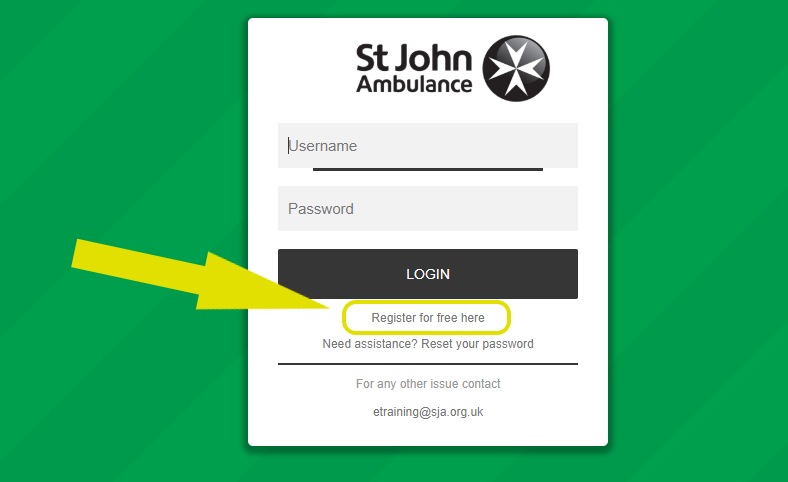 Once you have successfully created an account, login to the online platform, scroll down the page and select the online refresher course (see image below).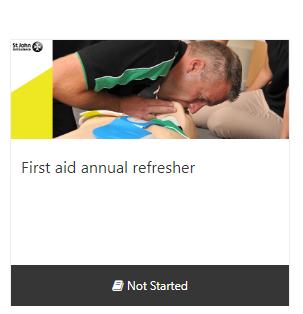 How do I receive my certificate?
Your certificate will automatically generate once you have completed all the required modules for that course. It will appear at the bottom of the course page; from here it can be downloaded and saved.


What happens to the data I share with St John Ambulance?
At St John Ambulance we take your privacy very seriously and are committed to protecting the security of your personal information. St John Ambulance will never exchange or sell your information to another organisation for their own marketing purposes. 
Please note Online Learning Space is hosted by the Charity Learning Consortium on behalf of St John Ambulance. 
If you would like to find out more on how St John Ambulance will store and keep your data, please contact data-protection@sja.org.uk.