NHS Cadets is a new scheme created in partnership with the NHS, to provide 14-18-year-olds from under-represented communities with opportunities to explore a career in healthcare.
The programme offers young people first aid training, courses to develop their leadership skills, and volunteering opportunities in the NHS - including vital hands-on work experience in hospitals. 
The initiative is seeking young people from marginalised backgrounds, including teenagers from BAME communities, young people not in employment, education or training (NEET) – or at risk of becoming so – and others who might not have previously considered a career in the NHS.  
We're currently piloting the programme across Colchester, Hull and London, with Liverpool, Bradford, Hertfordshire and Wirral starting in the coming months. By 2023, 10,000 young people will have enrolled as NHS Cadets.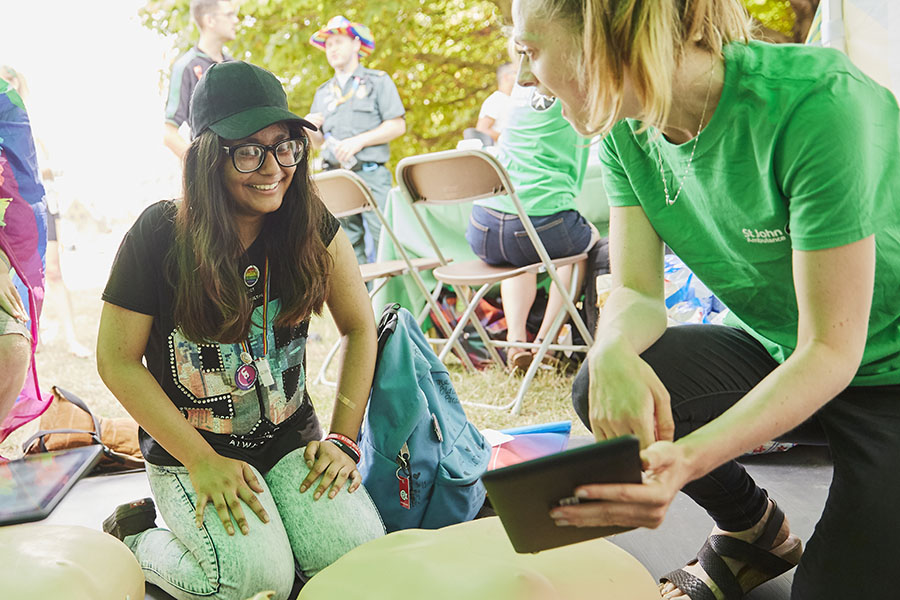 Due to the current COVID-19 outbreak, NHS Cadets is running virtually to adhere to Government guidelines on social distancing. As soon as practicable, the training provided will return to its face-to-face model. Unit sessions currently take place weekly with a monthly get together across the whole programme.
If you'd like to find out more about the programme, please contact NHSCadets@sja.org.uk.