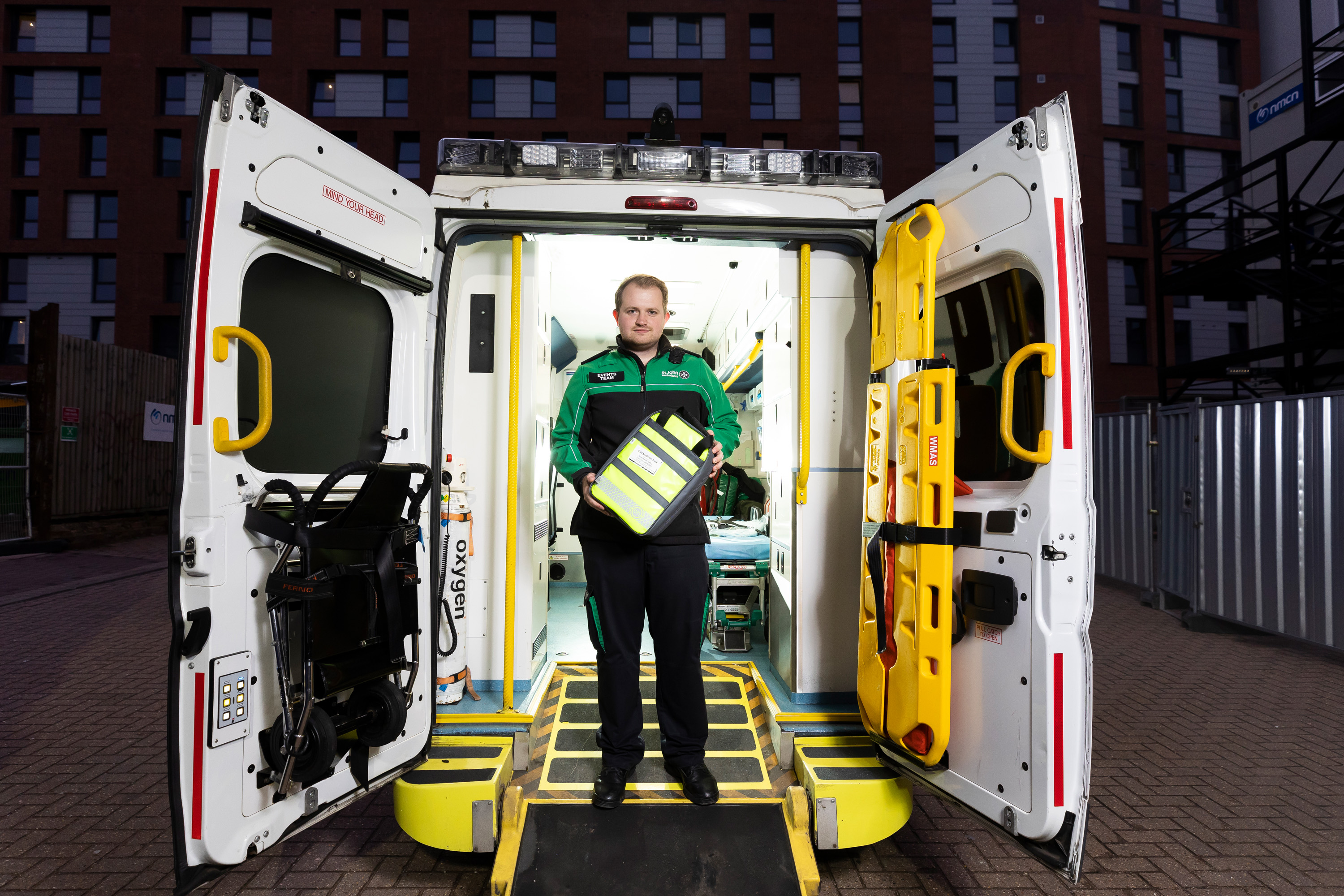 Wednesday 28 July, 2021: Demand for services from St John Ambulance increased dramatically over the weekend, as the health and first aid charity steps up its support for local communities and the NHS.
Across the country, teams caring for revellers who find themselves worse for wear, sick or injured on nights out looked after 249 patients; just 48 of them were taken to hospital.
Meanwhile eight ambulance crews supported the evacuation of an east London hospital as the capital experienced flash flooding, overnight from Sunday into Monday.
"The first weekend after the easing of Covid restrictions was among the busiest we've ever seen, with more than three times as many patients as we would normally see during our work in town and city centres," said Ambulance and Community Response Director, Craig Harman.
In Birmingham, volunteers normally treat around 20 patients, but Friday and Saturday saw them care for 72 people, with just 11 taken to hospital. And figures were higher than usual in Newcastle (27 patients) and Manchester (23 patients) as well as other locations.
Craig continued: "The good news is that 80 per cent of the people who came to us for help were looked after without them needing further care from the NHS, which is particularly important at a time when emergency departments and other services are under intense pressure.
"We have 15 projects, currently, and we're expanding our work supporting England's night-time economy every week – we anticipate having around 40 up and running by the end of the year.
"Right now, we're focused on preparing for this 'pay day weekend' where we'll have more than 70 highly-trained St John people on duty in town and city centres alone.
"The public can help us to help the NHS too; frontline ambulance crews, 999 and 111 call takers and emergency department teams are working incredible hard.
"We want people to have fun but not end up in A&E. My message to everyone going out this weekend is: please take care of yourselves and to look out for each other. If you are drinking alcohol, remember to pace yourself, don't drink on an empty stomach, and drink plenty of water to stay hydrated."
Alongside supporting the night-time economy and NHS ambulance trusts, the charity's volunteers also continued vaccinating the nation against COVID-19 and all the other activities St John is providing during the pandemic.
As torrential rain battered London and the South East, causing flooding on Sunday, St John Ambulance mobilised extra vehicles and crews from the home counties to help move patients from Whipps Cross Hospital, after the NHS declared a major incident.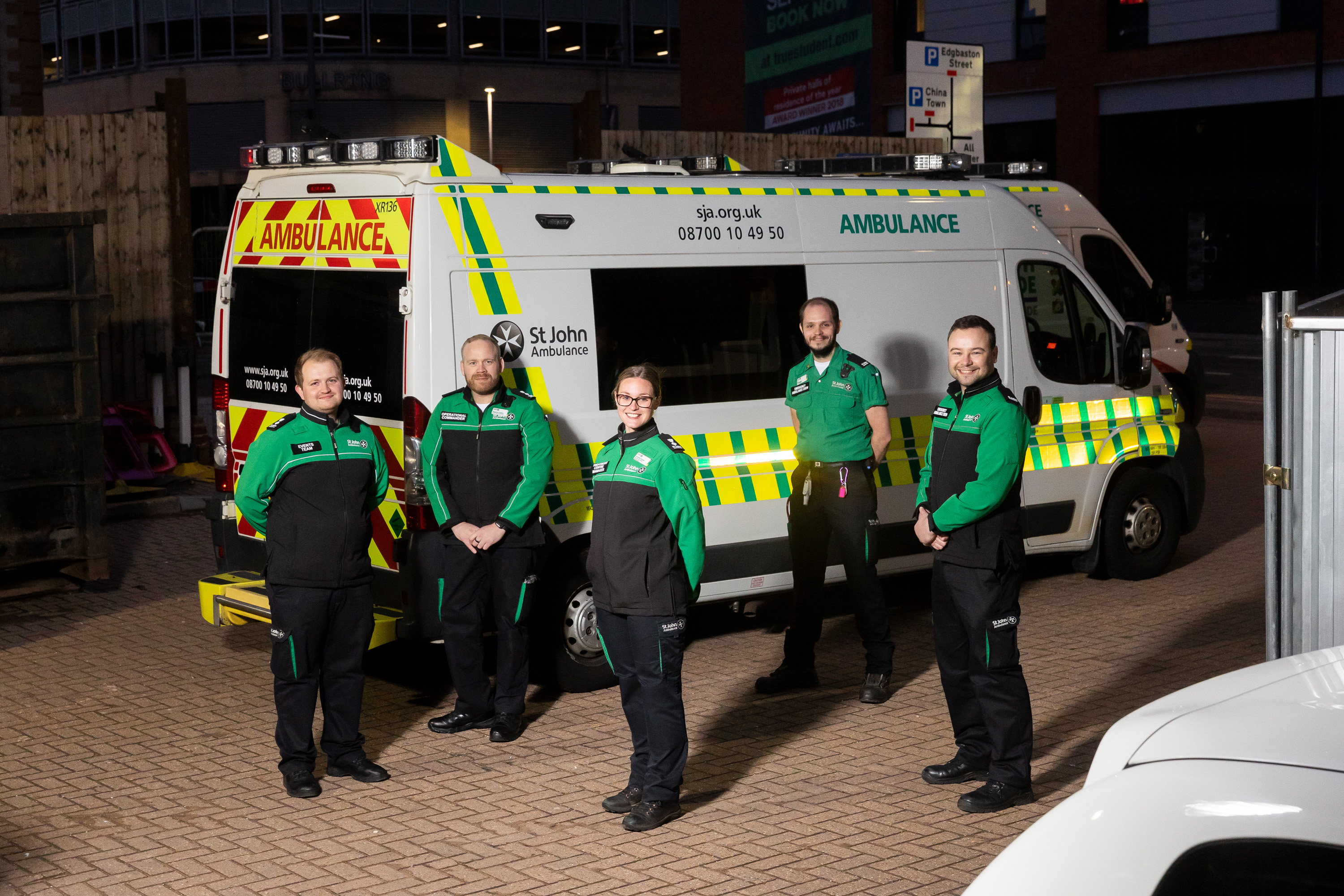 St John people have contributed more than one million hours to frontline health services since spring 2020.
The charity's current Ask Me campaign highlights the charity's volunteers, and the positive impacts St John Ambulance has on their lives, plus the lives of the people they care for: www.sja.org.uk/AskMe
St John Ambulance night-time economy statistics, 23/24 July 2021:
Birmingham – 72 patients, 11 to hospital

Newcastle – 27 patients, 2 to hospital

Manchester – 23 patients, 12 to hospital

Norwich – 8 patients, 1 to hospital

Wolverhampton – 12 patients, 1 to hospital

Leicester – 10 patients, 1 to hospital

Derby – 25 patients, 4 to hospital

Ipswich – 5 patients, 2 to hospital

Oxford – 15 patients, 3 to hospital

Southampton – 24 patients, 1 to hospital

Reading – 4 patients, 2 to hospital

Guildford – 12 patients, 5 to hospital

Portsmouth – 4 patients, 2 to hospital

Milton Keynes – 8 patients, 1 to hospital

Nottingham – figures unavailable