Wednesday August 25, 2021: St John Ambulance first aiders and emergency ambulance crews are looking after sick and injured Afghans as they arrive in the UK.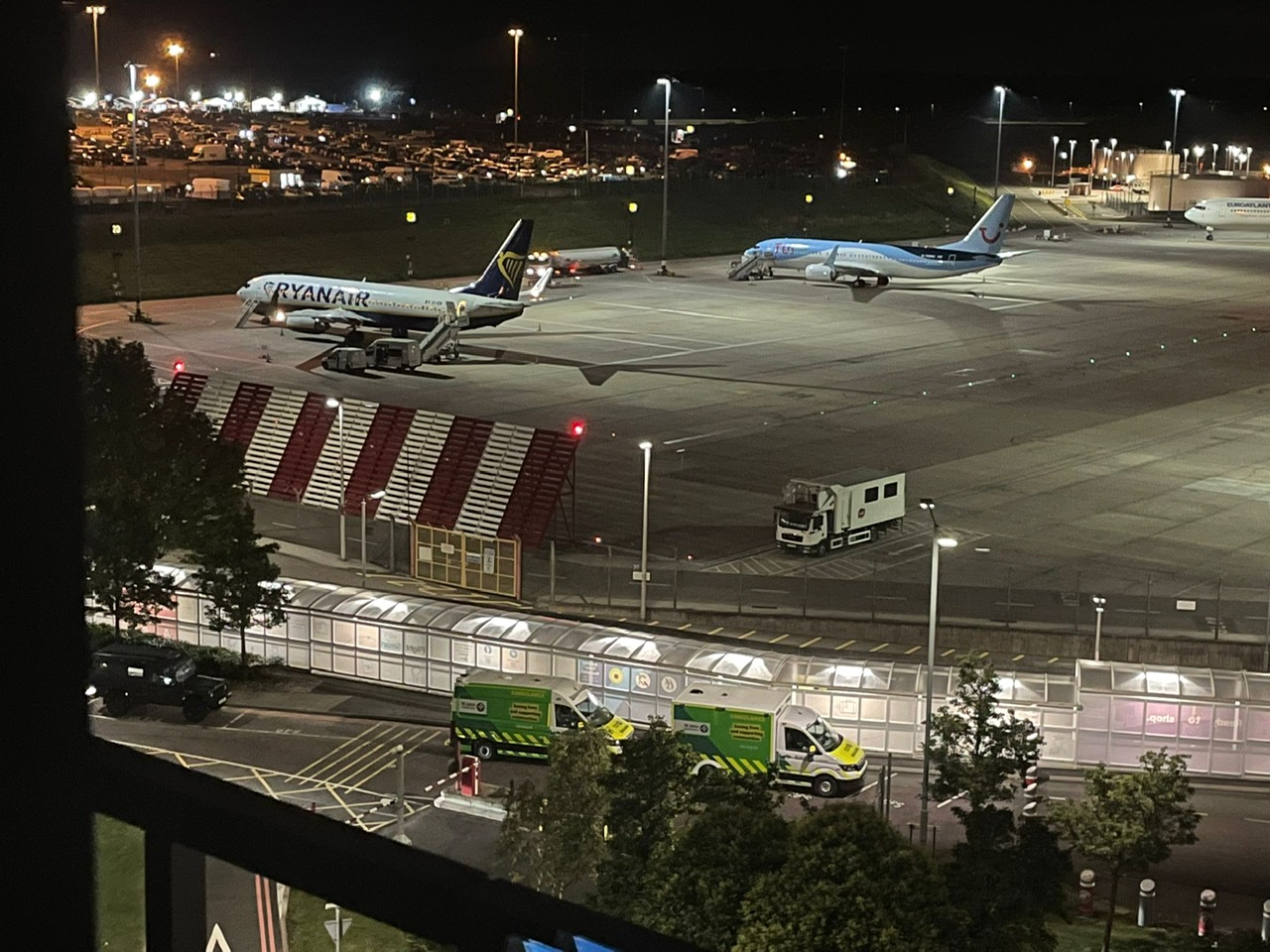 Volunteers and staff are providing humanitarian and medical support, caring for people who have been evacuated from Afghanistan after the Taliban swept to power across the country.
Having first been deployed to Birmingham Airport on Monday August 23, St John now has a team in the airport terminal, along with three ambulance crews on site; together they are treating people on site and conveying them to hospital where necessary.
And two further ambulance crews have today been sent to support refugees arriving at Manchester Airport.
Many more St John people are on standby in case they are needed and the charity expects to be at the airports 24-7 until at least Friday.
"The plight of people forced to flee their homeland – many in fear of their lives – has touched us all, and the response from St John Ambulance colleagues when we were asked to help care for Afghan refugees has been overwhelming," said Head of Community Operations, Adam Williams.
"Our people are delivering high quality clinical care to the people who need it most – just as we always do in times of trouble.
"Our highly trained first aiders and emergency ambulance crew members are supporting patients suffering from malnutrition and dehydration, along with other conditions and injuries sustained during their wait to leave Afghanistan.
"We're working alongside partner agencies and local authorities including Solihull Council to ensure they are well-cared for and made welcome in this country.
"Our teams will be at the airport for as long as we are needed, and St John Ambulance stands ready to provide more support if required."
To find out more about St John Ambulance's amazing volunteers and their work visit: www.sja.org.uk/AskMe