May 11, 2022: St John Ambulance is delighted to announce it has been shortlisted for this year's prestigious Charity Awards.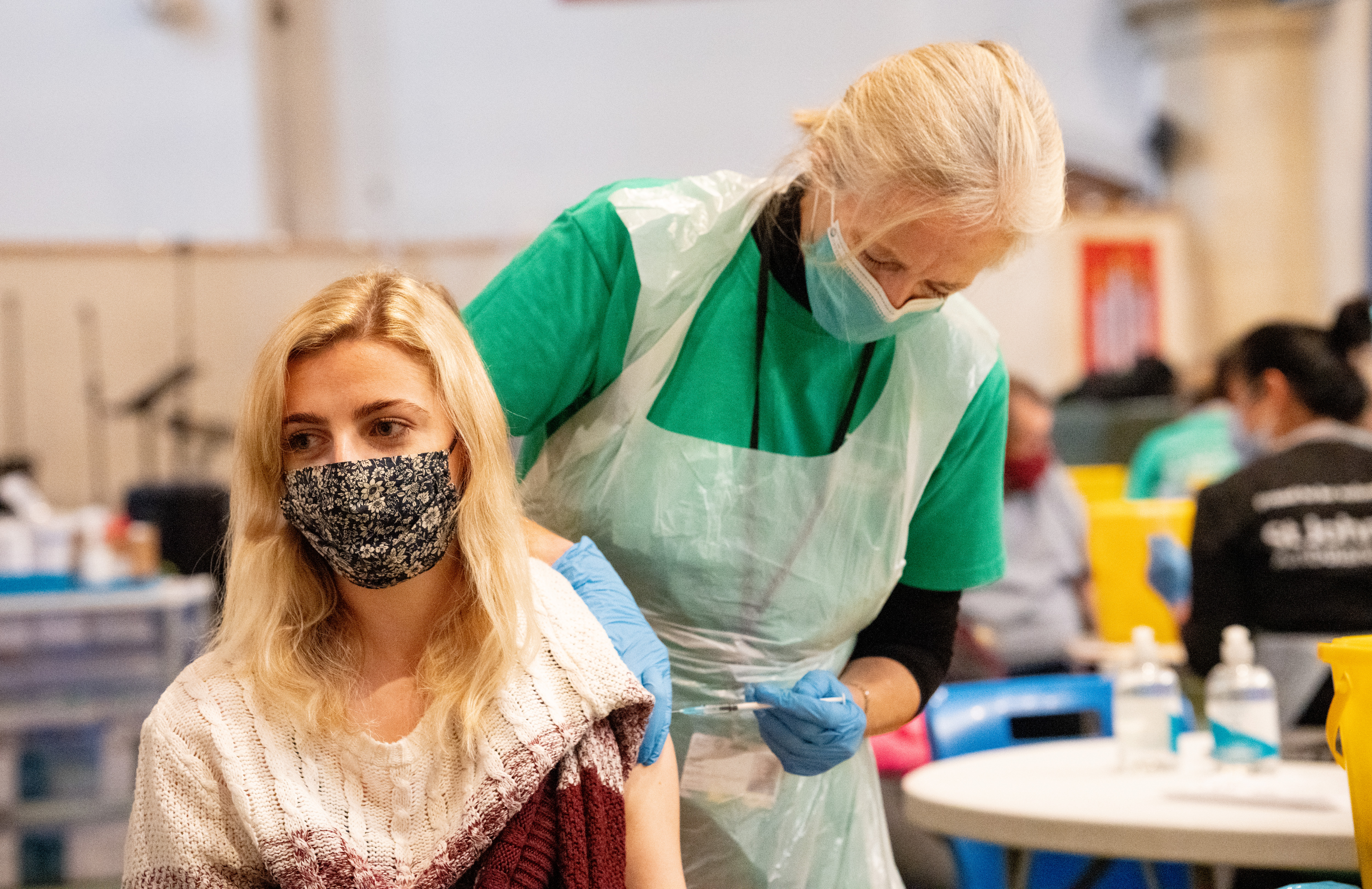 St John is a finalist in the Healthcare & Medical Research category for its vital role, alongside the NHS, in ensuring the successful delivery of the COVID-19 vaccination programme, the largest ever in British history. As a result, millions of jabs have been given, and thousands of lives saved. 
Announcing its shortlist today (11 May), The Charity Awards is the charity world's longest-running, biggest and best-known awards ceremony and is the sector's most highly regarded excellence recognition scheme. 
St John's outstanding vaccination efforts accounted for nearly three-quarters of its activity in 2021, with over one million hours being given by around 30,000 trained volunteers in more than 650 centres across England - everywhere from football stadiums and conference centres to school car parks, care homes and pharmacies - to get jabs in arms.  
Volunteers also provided over 100 mobile outreach services in communities across the country, and their work to vaccinate the nation continues. 
The charity is currently boosting its team of volunteer vaccinators through targeted recruitment so it's ready to support the NHS with ongoing vaccination drives, and answer calls for support for any future waves of the virus.  
Chief Executive at St John Ambulance, Martin Houghton-Brown, said:   
"Our vaccination volunteers' incredible efforts have been instrumental in helping the nation get back on its feet after the crippling effects of the pandemic. 
"This award nomination is a tribute to the collective endeavour of tens of thousands of dedicated St John Ambulance volunteers and loyal employees.  
"Together, they have made the seemingly impossible, possible. The overwhelming majority of vaccination volunteers were members of the public who were new to our charity and had never given a jab, or ever even thought about doing it, but their contribution to the success of this programme has been immense and their extraordinary work continues.  
"The result is that vaccination has been St John Ambulance's most significant single intervention in the nation's health since the Second World War. We all owe everyone who has made that happen our heartfelt thanks." 
All 30 shortlisted charities have been judged by an independent panel of charity leaders as having demonstrated outstanding best practice in leadership and management, from which other organisations can learn.  
Matthew Nolan, chief executive of Civil Society Media, which organises the Charity Awards, congratulated St John Ambulance on making the highly coveted shortlist. He said: 
"The breadth and quality of the work being done by charities across the UK continues to astonish. St John Ambulance should be very proud to have made the shortlist.  
"For 22 years the Charity Awards have been identifying and celebrating the fantastic work that UK charities do. Our rigorous judging process highlights those charities with the most innovative ideas and the most effective approaches to delivering real change. 
"All the nominees on this year's shortlist are examples of large and small charities who are truly leaders in their field. I wish St John Ambulance the very best of luck on the night." 
There are 10 award categories and winners, plus the recipients of the Overall Award for Excellence and the Daniel Phelan Award for Outstanding Achievement, will be announced at a black-tie dinner on 16 June, held at the Royal Lancaster Hotel in London.