26 October 2020: St John Ambulance has launched a new 'box-body' ambulance which will help transform the work undertaken by the charity, both as an emergency support for the NHS and at events.  
The new design has taken 14 months to create, in collaboration with Wietmarscher Ambulanz, MAN Group, and a number of the volunteers and staff who will be using them - ensuring they are comfortable as well as practical, catering to every need of both patients and caregivers.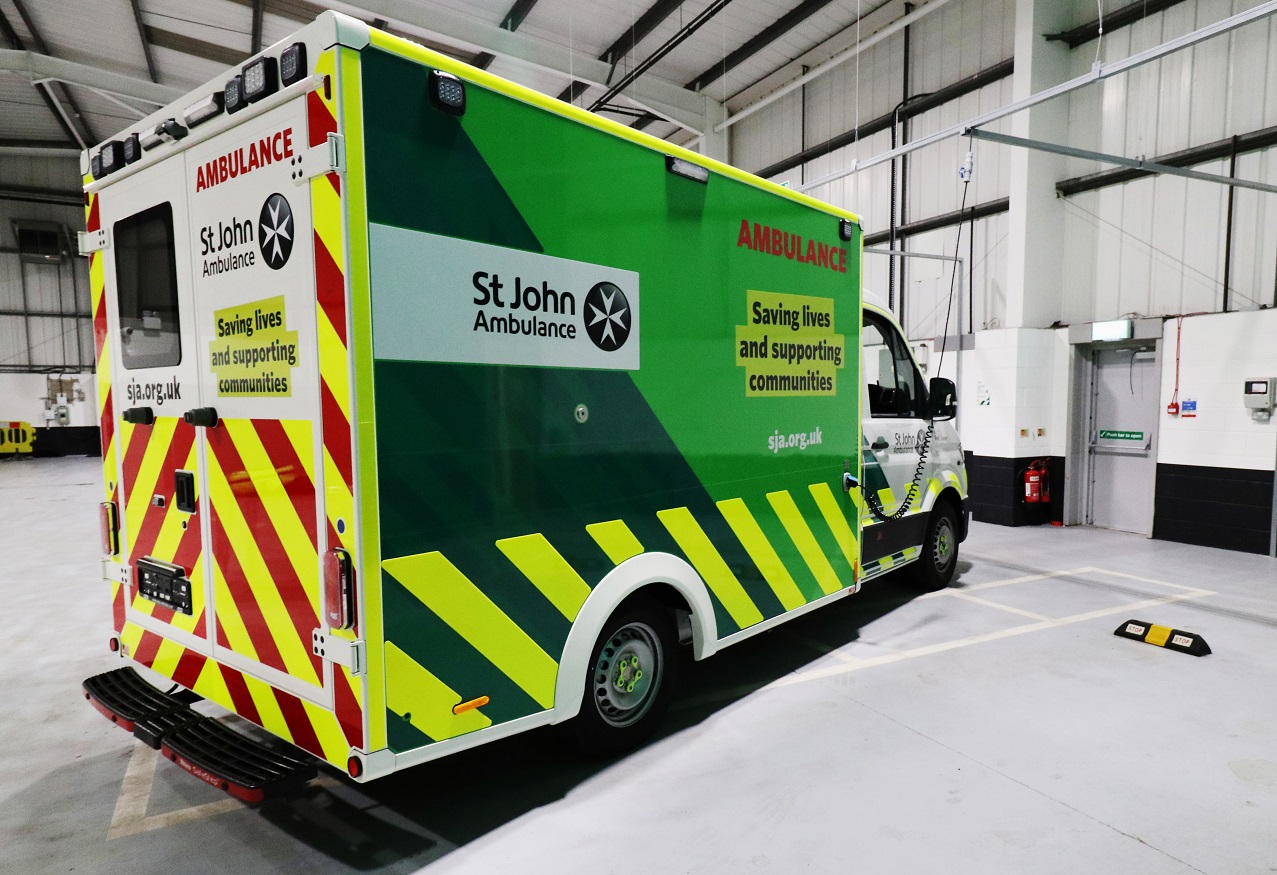 There are 36 of these vehicles (the fifth iteration of ambulance for St John) in production, and they will replace the oldest of the 250 vehicles currently in fleet. This kick start to the vehicle replacement programme has been made possible by the raising of over £3million in fundraising and legacy money over the past few years. Eventually, it will bring all our vehicles to less than ten years old, making the whole fleet more reliable, efficient and cost effective. 
There are many advantages to the new vehicles, they are more spacious, enabling crews to work better, and lighter with a fully automatic gearbox which makes them easier to drive and more fuel efficient. They can also be driven on a B-licence. This will in time make them much more cost-effective for the charity. The environmental impact has also been improved, when comparing them to other style ambulances.  
From a patient perspective, the smoother drive and improved handling combined with the built-in Stryker stretcher and bespoke Ferno Stair Chair loading system, make for a much more comfortable experience. It is also less daunting for older or nervous users, as the old tail-lift alternative was particularly noisy. 
The work that St John carries out is varied, and the previous fleet was separated between emergency and event vehicles. These new multi-purpose ambulances will rotate across both offerings, meaning they will be much more durable and will not require so much maintenance, as mileage management will be able to be maintained - another long-term reduction of cost. The modular design means that they will be much more intuitive for volunteers, which brings the added benefit of extra safety for patients, and ease of cleaning and re-kitting.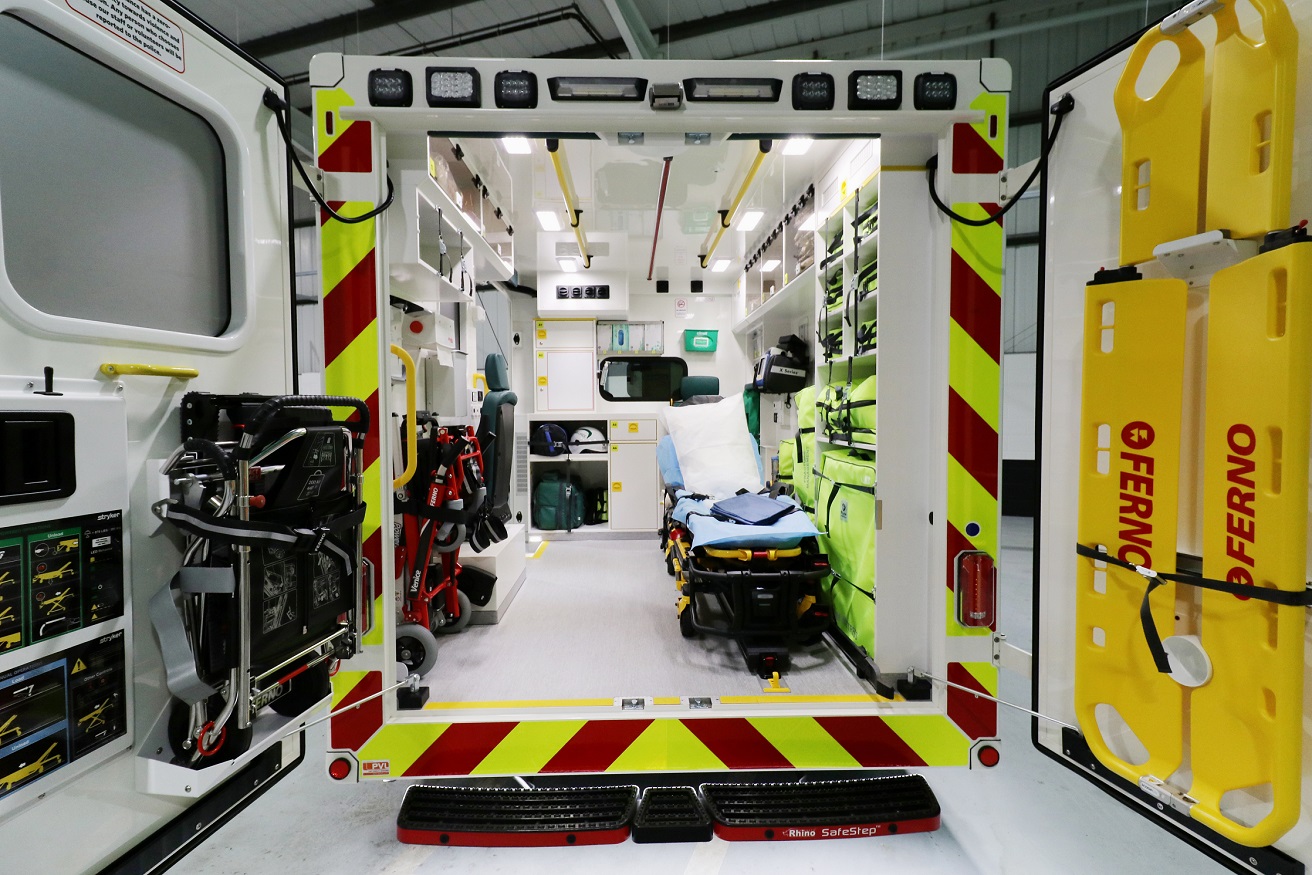 Craig Harman, National Ambulance & Community Response Director comments: "Having consulted with staff and volunteers at every stage of the development of our new fleet, we are confident that they provide a much-improved experience for both them and our patients. The new design gives us a larger operating space and familiarity across all vehicles which will save time and enhance the patient experience. All in all, they will make a huge difference to the work that we do, and I can't wait to see them out on the road".   
Rob Macintosh, National Fleet Manager adds: "Adding these vehicles to our fleet is a huge step forward for us, they use less fuel, require less maintenance and the upgraded engines mean that we are also making emissions savings. The multi-functional aspect of these new ambulances means that we can elongate their life span by rotating them on different types of duties. They'll make a big difference to us now and into the future".