September 1st: First aid and health response charity St John Ambulance is calling for more volunteers in areas most vulnerable to heart disease, to help increase community cardiac arrest survival rates by equipping volunteers with the skills needed to help save lives. 
The charity, working with NHS England, is hoping to fill hundreds of 'Community Advocate' roles across the country. These St John Ambulance trained volunteers will work within the heart of their communities to help promote the importance of learning lifesaving skills. 
Volunteers will be trained in skills such as CPR (cardio-pulmonary resuscitation), which they will then go on to share with neighbours and their wider community through the initiative – so more people will have the confidence to know what to do in an emergency. 
Each year, over 30,000 people in England have a cardiac arrest outside of hospital, and it's estimated just seven per cent of those will survive and go on to make a full recovery. 
A cardiac arrest is when the heart stops beating. Without chest compressions or the use of a defibrillator, the chance of survival decreases by 10 per cent every passing minute. 
As part of the NHS Long Term Plan, and with help from St John, NHS England hopes to increase survival rates by 25% through a network of Community Advocates. 
Working nationally but targeting specific regions where cardiac arrest survival rates are lowest, the charity is recruiting 'Community Advocate' volunteers in areas where the uptake for CPR training is at its lowest.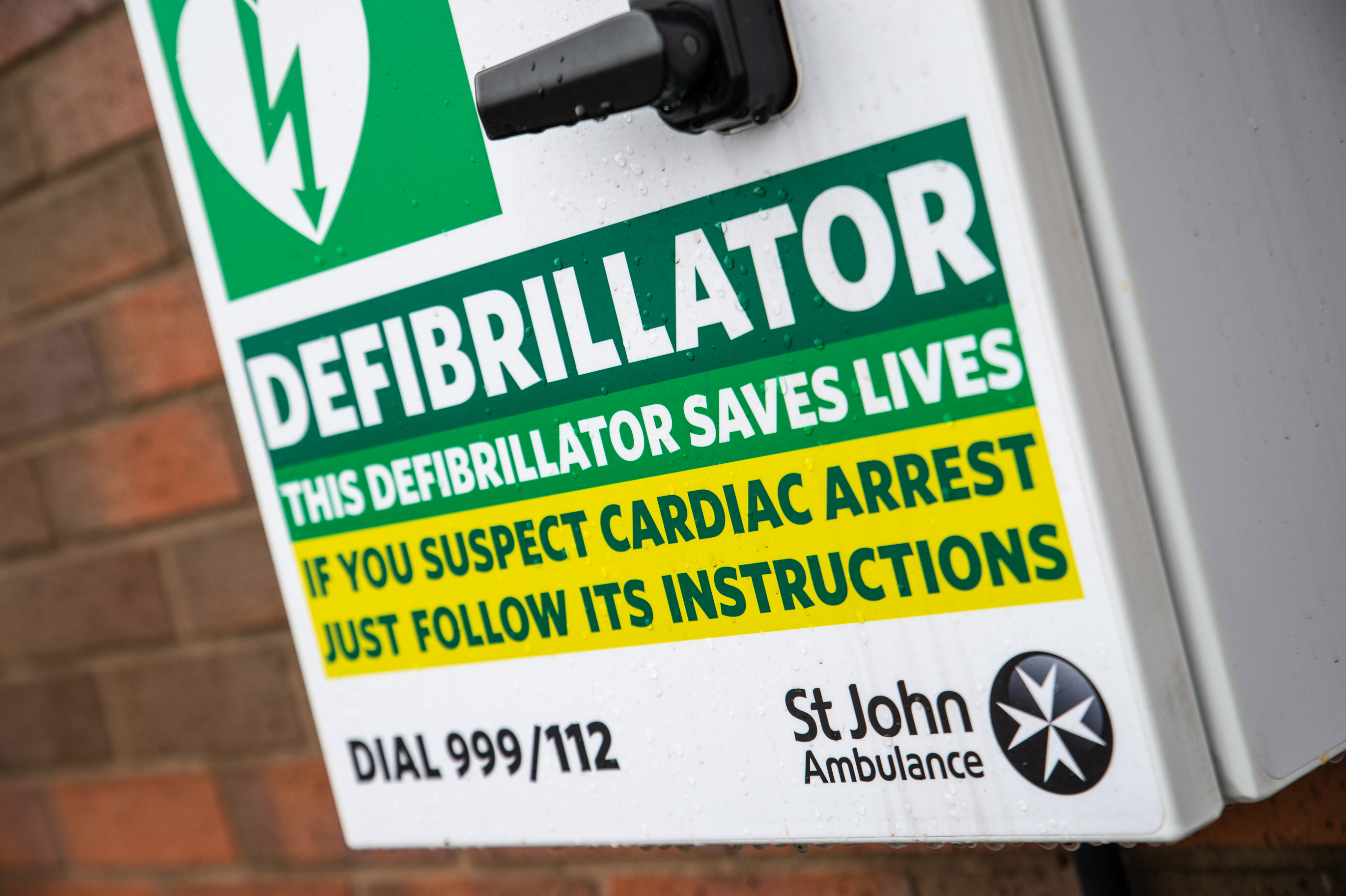 St John has identified the areas at highest risk by mapping survival rates against existing access to lifesaving training. The research suggests that areas such North East England, Cambridgeshire, Lincolnshire, Norfolk and the South West may also be at higher risk of cardiac arrest.  
To help reduce this risk, the charity is recruiting a network of Community Advocates, who will work locally to debunk common defibrillator and CPR myths and promote defibrillator locations as well as the importance of registering the devices onto The Circuit – the national defibrillator network. 
It is hoped through their work with communities up to 4,000 more people could survive an out of hospital cardiac arrest by 2028. 
Medical Director for St John Ambulance, Dr Lynn Thomas, said: 
"We are proud to be at the heart of communities delivering vital care and support to those who need us most. Through our CPR Community Network, we hope more people will have the confidence to step in and help in an emergency. 
"In a cardiac arrest the worst thing you can do is nothing. By starting chest compressions and applying a defibrillator, you could help increase the chances of survival. 
"Basic first aid and lifesaving skills like CPR are easy to learn and could make all the difference in helping save a life of a loved one, colleague, or a passer-by in a life-threatening situation.  
"Our Community Advocates are working hard sharing these vital skills with others in their community." 
Community Advocates are trained for free by St John Ambulance and learn first aid and defibrillator awareness. Those enrolled use their new knowledge and awareness to teach these lifesaving skills to others. 
Professor Sir Stephen Powis, NHS Medical Director said: 
"It is essential that there are people in the community who are equipped with the knowledge, skills and equipment they need to be able to save a life, and the NHS is proud to be working with St John and other partners to champion the importance of learning how to recognise and respond to out-of-hospital cardiac arrest.  
"We know that if more people were able to deliver CPR until an ambulance crew arrives, find and use a defibrillator, the number of lives saved would double." 
St John Ambulance is looking for volunteer 'Community Advocates' to give just three hours of their time a month to help save lives in their community.  
For more information on how to become a 'Community Advocate' in your area, or to learn the skills needed to help save a life, visit St John Ambulance's website. 
These are the places with the lowest rate of uptake of CPR training and lowest cardiac arrest survival rates:
N' Yorks & Teesside
Cumbria & Lancashire
Northumberland & Durham & Tyne and Wear
South & West Yorkshire
East Ring of Yorkshire
Greater Manchester
Merseyside
Leicestershire
Lincolnshire
Derbyshire
Nottinghamshire
West Midlands
Staffordshire
Worcestershire
Warwickshire
Hertfordshire
Cambridgeshire
Norfolk
Suffolk
Bedfordshire
Cornwall
Devon
Somerset
Hampshire
Kent
Berkshire
London