People all over the country stepped forward to learn the skills that will bring us one step closer to the world we knew before the pandemic. These new volunteers haven't just been administering the vaccine, they've been caring for people every step of the way, as they go through the process. 
For Shosho, the decision to volunteer was easy. "I've seen the effect of the pandemic on family, on friends, on my nearest and dearest. It's too much for me to not want to do something about it."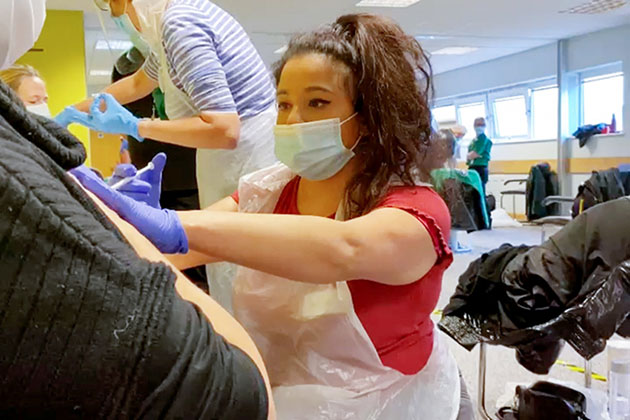 We started work at the first seven vaccination centres when they opened on 11th January. Millions of people have now passed through the doors of places like the ExCel Centre in London, where Greg was the very first person to receive the vaccine from our people.  
"I was excited to be the first person to be vaccinated by St John Ambulance. My volunteer, Lucy, might have been a bit nervous, but she was perfect – really calm, very reassuring – and it went smoothly.  
As a facilities manager for the London Ambulance Service, Greg is one of the frontline workers who urgently require the vaccine so they can do their job safely. "I'm happy I can put my Mum and Dad at ease, as they've been worrying about me doing my job over the past few months. 
I was very impressed at the amount of organisation that had gone into making it a smooth process. There were lots of St John volunteers around, I could see them easily in their uniforms. They were really helpful, generally looking after people.   
We need as many people as we can get to staff the vaccination centres, it's something that needs to be done on such a large scale and as soon as possible. You have to get volunteers involved, otherwise how would you do it?"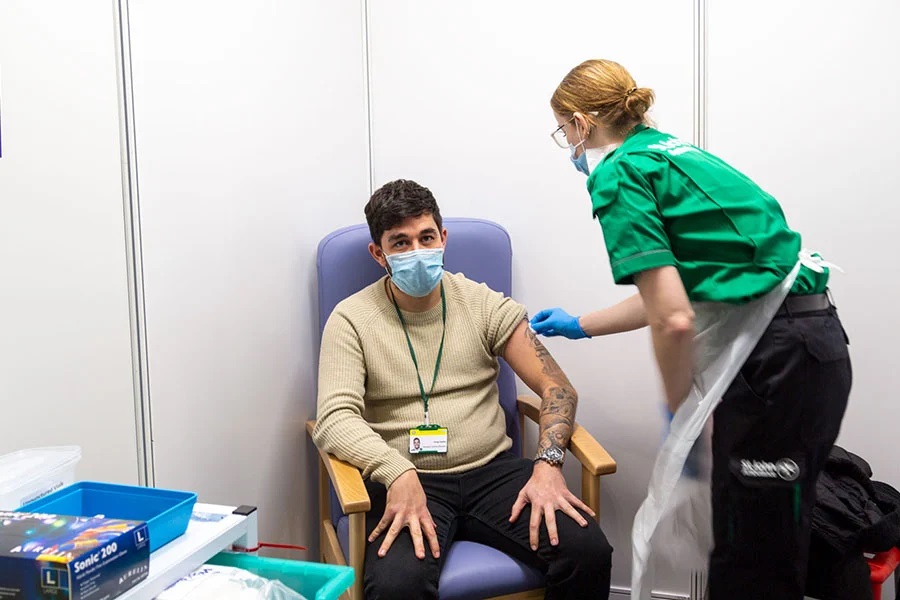 Recruitment began just three months ago, with training starting in December, and support for St John Ambulance's response to the NHS COVID-19 vaccination programme has been overwhelming.
People have volunteered from all walks of life and for all sorts of reasons, but they all wanted to give something back to their communities. Like mum of two Jenny, from Hackney, who said "I wanted to be able to help out in any way so I could help to move us all through this dreadful pandemic, and just do anything that felt constructive and positive."  
Some of the first people to receive the vaccine are the elderly members of the population, one of the groups at greater risk from COVID-19. Doris, 87, came to the ExCel Centre from Upminster with her daughter. Like many elderly or vulnerable people, she hasn't been able to see her family much over the past year. 
"I have five grandchildren and four great-grandchildren – but I haven't been able to hold my newest great-grandchild. I'm really looking forward to that."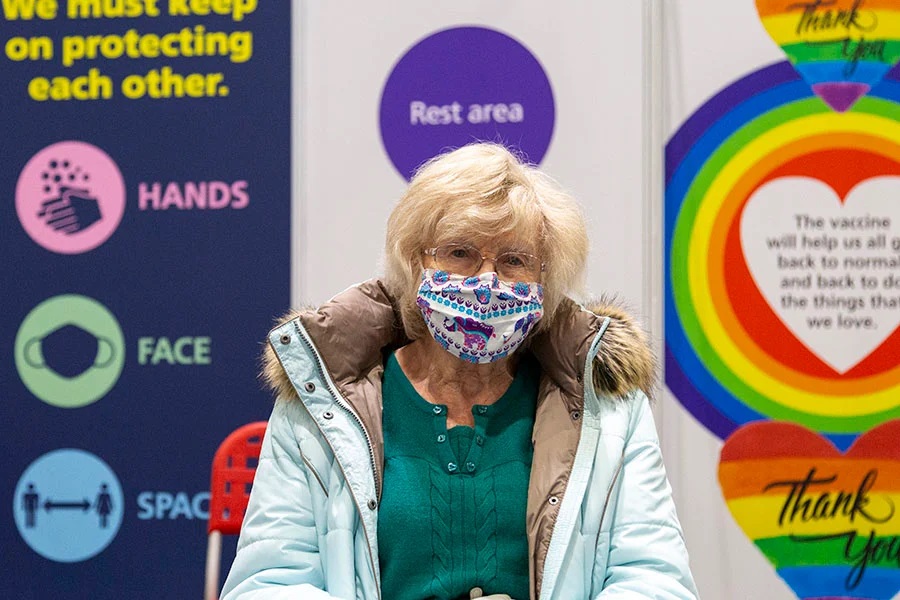 Peter from London was also extremely grateful for this chance to receive the vaccine and encouraged others to do the same, saying "it opens up your life again." 
"I think they do a wonderful job to supplement the NHS and they're doing it all voluntarily – they're great people."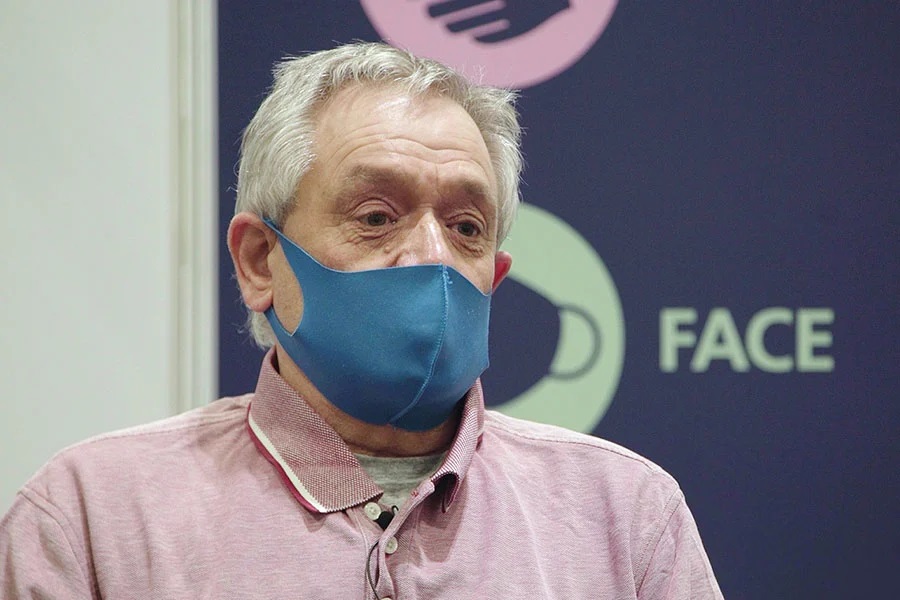 Many of these new volunteers will take their new skills back to their communities. "I think I will continue to volunteer once the COVID vaccination programme is complete," said Kavish. "The volunteers I've met today seem very passionate about their role and that's really starting to rub off on me." 
St John Ambulance inspires communities to use first aid to help save lives. Through our first aid courses, youth programmes, fundraising, and volunteering opportunities we empower people with the clinical skills and confidence to help make a real difference.