What we're doing
St John Ambulance's aim is to support the healthcare of the nation, so the safety and wellbeing of everyone is our paramount concern. We constantly monitor government advice and are making staged changes to working safely with COVID-19 measures to determine the number of places available on each of our courses. See below for important changes to requirements for courses running from 13 April.
We are following Resuscitation Council UK guidance to omit the practical demonstration of rescue breaths from our first aid training courses - find out more. 
We will be keeping our training venues well ventilated by having windows open. We advise delegates to wear layers of clothing that can be added or removed.
In order to safeguard everyone on our courses, if you have covid symptoms, please contact our customer services team to go over the options available to you.
Social distancing and the requirements for face coverings are being reviewed in line with the government steps, reflecting reduced levels of risk and resulting in the measures below*:
Personal Protection Equipment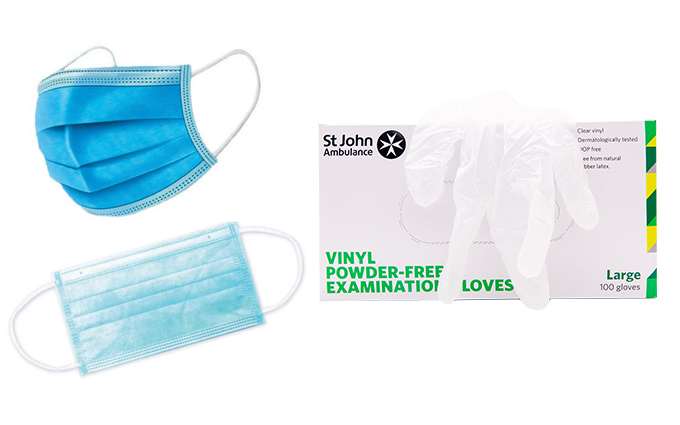 Browse our range of personal protection equipment, from disposable gloves to face masks, find everything you need to keep your employees safe.
What our customers have said about the new measures
Learn life saving skills
Have a look at our range of workplace and community first aid training courses.