What you'll get up to
The Duke of Edinburgh's Award is all about getting out there, having fun, and self-development.
There are three levels of the Award you can work towards - bronze, silver, and gold. Each award is split into four categories of activities (five categories for gold). You'll need to participate in each activity for an average of an hour a week.
Not only will you gain new skills and experiences, but the Award will also look great on your CV. It is externally recognised by colleges, universities, and employers.
'Taking part in The Duke of Edinburgh's Award has given me new friends, skills, and it has broadened my horizons.'
- Molly, Bronze Duke of Edinburgh's Award participant
Types of activities you could do:
Volunteering: providing first aid event cover, fundraising events, helping out at your local Badger sett or Cadet unit. 
Physical: archery, climbing, kayaking, a sport or game outside of St John Ambulance
Skills: first aid skills, driving skills, bicycle maintenance, Peer Education training
Expedition: exploring the outdoors with other Cadets or youth organisations
Residential: (gold Award only) five nights away with other young people.
With so many activities to get involved with, the award has something for everyone!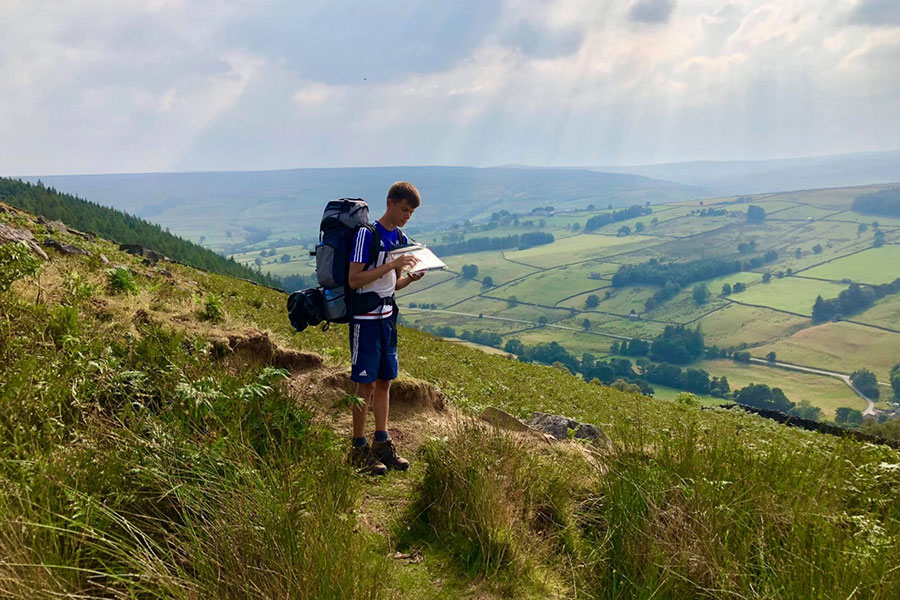 Completing The Duke of Edinburgh's Award
You can complete the Award with us as we are a National Operating Authority of the Duke of Edinburgh's Award. We are also an Approved Activity Provider (AAP). The Award is currently offered in most parts of the country. You will need to already be a Cadet or adult volunteer to do this. 
If you're completing your Award with your school or another organisation, you can still complete sections of it with us. For example, volunteering or skills. 
If you're interested in doing The Duke of Edinburgh's Award, please email dofe@sja.org.uk.