Supporting extraordinary young people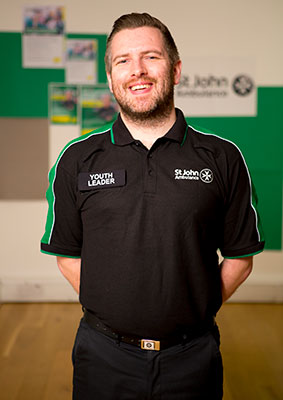 'There's no escaping media reports about the increased levels of knife crime hitting the streets of our capital. Children and teenagers are behind half of London knife crime, according to the Metropolitan Police's latest figures.* Amongst the constant stream of media attention, you wouldn't be blamed for overlooking an extraordinary group of young people.
These young people come together each week from a diverse range of backgrounds and are working, as best they can, to try and help combat the sea of knife crime around them. We shouldn't be ignoring them – we should be championing them.
I am a volunteer with St John Ambulance. Each week, I work with groups of these young people, (known as Badgers and Cadets), across some of the poorest boroughs in the country. This includes Newham, Hackney, and Tower Hamlets.
Each week, I'm enamoured at how incredible and versatile they all are. They are not at all the picture of fear and violence that is being so readily painted.
Teaching young people life saving skills
From the age of seven, some of the children and teenagers I work with have been learning life saving first aid skills. Everything from treating a small cut to giving CPR in the event of a cardiac arrest.
The importance of learning first aid skills has never been so apparent, with the recent rise in knife crime. It's no wonder I'm asked regularly by parents whether their child is going to learn how to deal with knife wounds, what to do in an acid attack, and more recently, what to do in the event of a gunshot wound.
Amazingly, despite everything else they have to contend with – school, crime, the simple but yet complex process of growing up – my Cadets are not content with just learning first aid in case they need it. They volunteer in their communities, keeping the public safe at local events, and some even share their skills with other youth groups, schools, and organisations. How awesome is that? I feel nothing but admiration and respect for their constant motivation to share skills and positivity, learn about each other, and ultimately become pillars of their community.
Why I am a volunteer Youth Leader
I youth lead for St John Ambulance to support a pool of adaptable, skilled, and talented young people who are embedded in their communities and are able to step forward in the moments that really matter. They really will be the difference between a life lost and a life saved.'
*Evening Standard, 4 February 2019