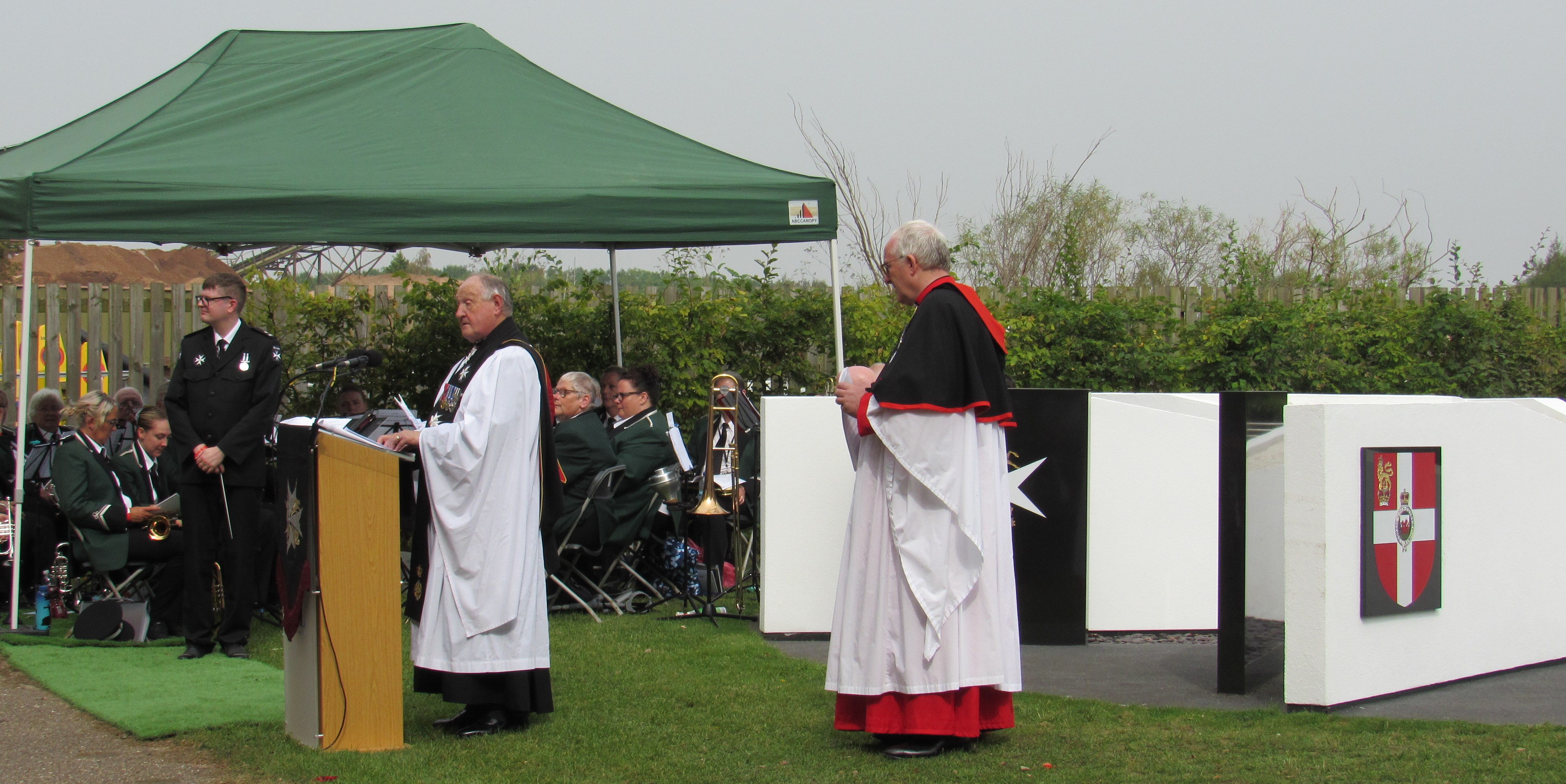 Friday, 15 September 2023: The St John Fellowship celebrated 40 years since its foundation in 1983 with a special ceremony at the National Memorial Arboretum in Alrewas, Staffordshire, on Friday 8 September.
At this prestigious event, more than 270 members of the Fellowship gathered for a service beside the Order of St John Memorial at the Arboretum. HRH The Duke of Gloucester, Grand Prior of the Order of St John, was present at the ceremony, reading the lesson during the service and then planting a tree which had been presented to the Fellowship by the Priory Ceremonial Team to commemorate the event.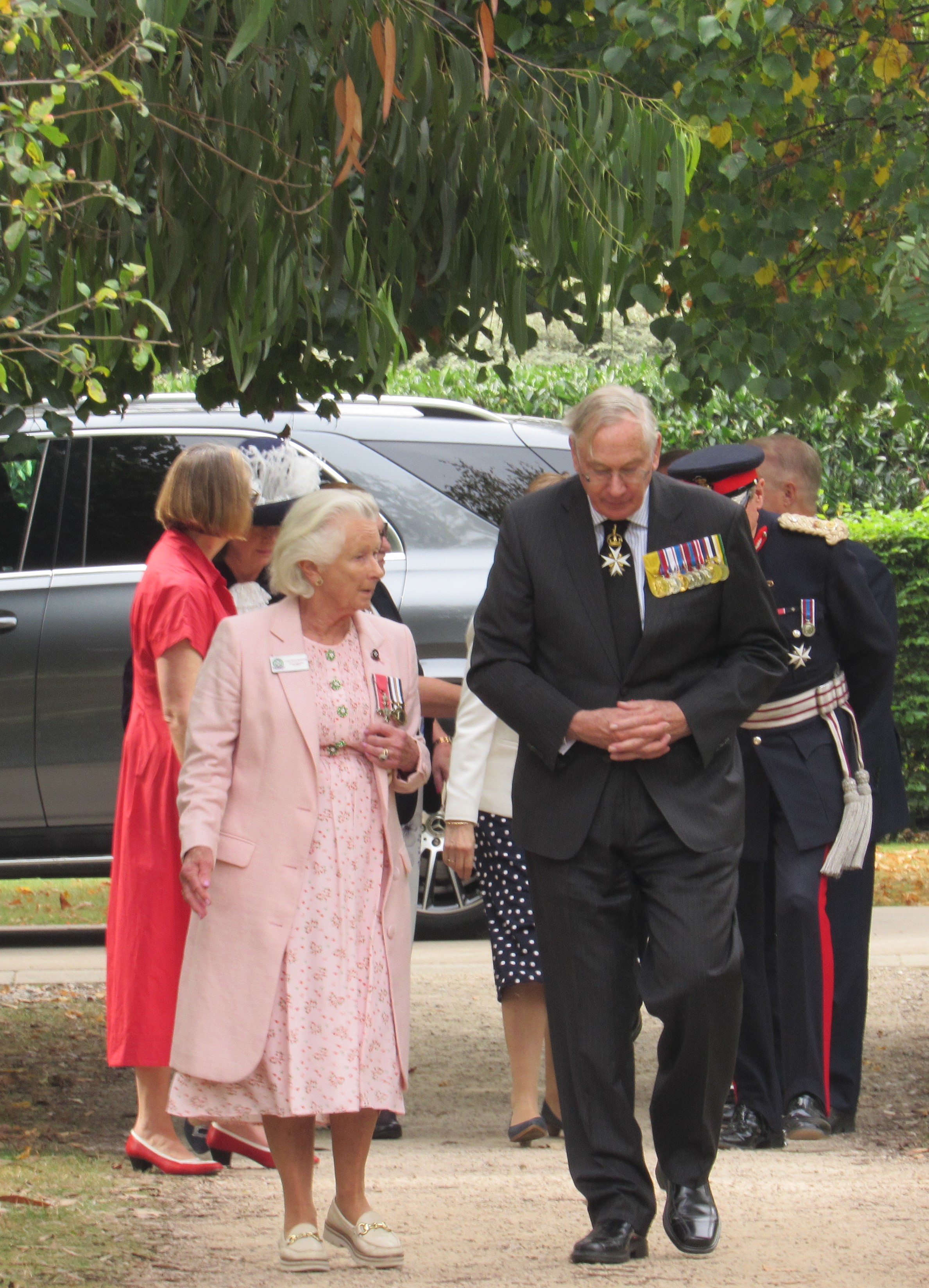 Many of its members are former first aid volunteers with national charity St John Ambulance and continue to work in their communities to support local people. Members support the charitable activities of the Order of St John and particularly the Eye Hospital in Jerusalem, enable members to keep in touch with St John and each other, help former members who are in need and promote wellbeing, healthy living and friendship. During COVID-19, members raised funds in various ways, made face masks and provided support services for their friends and fellow members by making welfare calls and delivering medicines.
The Reverend John Davis, the Priory Fellowship Chair, said: "The service at the Order of St John memorial at the National Memorial Arboretum on Friday 8 September commemorated 40 years since the St John Fellowship was founded by Grand Council on St John Day 1983, and the service the members of Fellowship have given to The Order of St John, the Priory of England and the Islands and the St John Eye Hospital Group since then. The members of St John Fellowship have given over 40,000 years of service and look forward to continuing to serve in the future".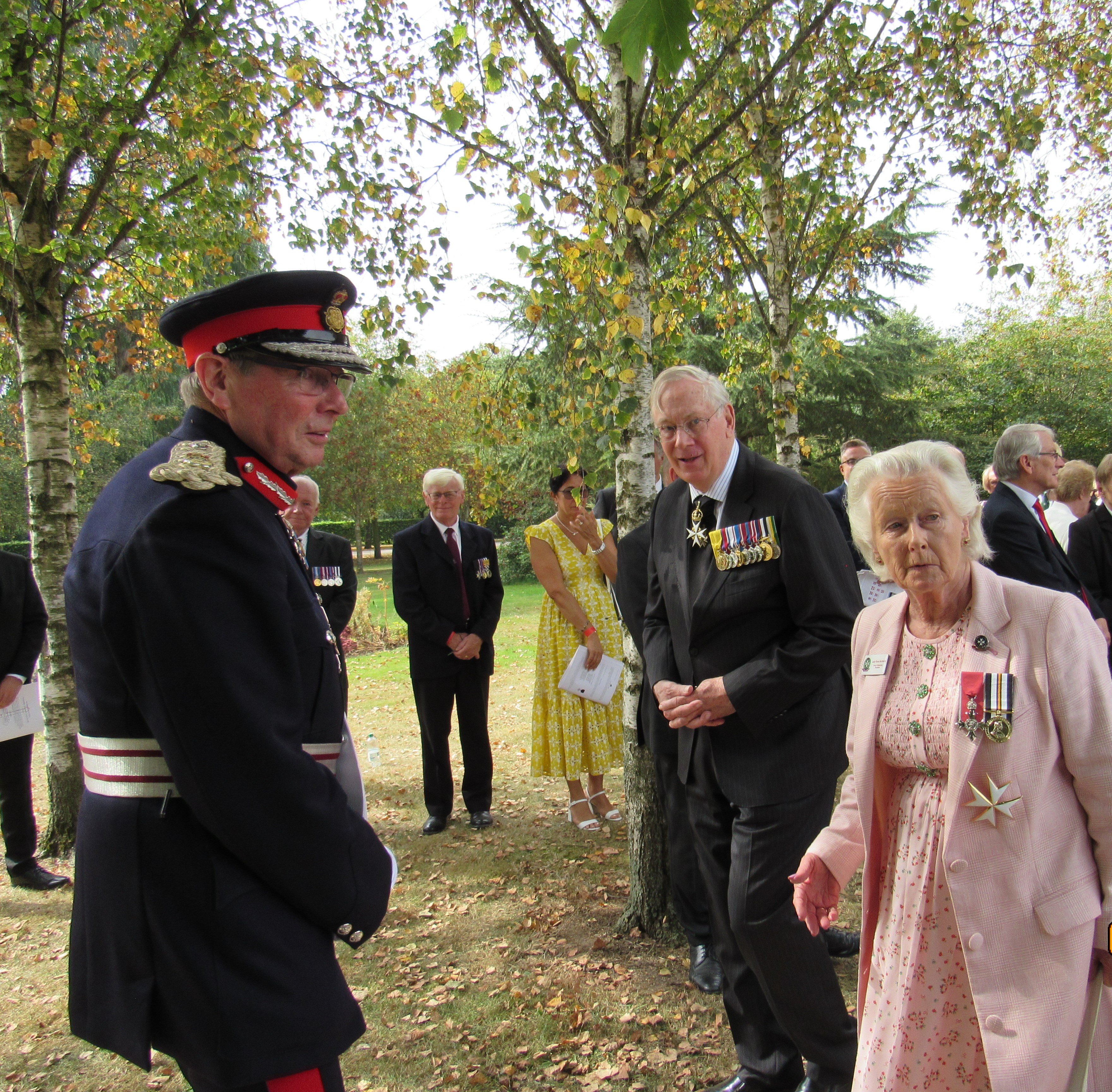 The St John Fellowship has branches across the country and worldwide which promote, advance and encourage the work of this group. It is open to anyone aged 18 and over. To find out more about Fellowship please telephone 020 7324 4095 or email fellowship@sja.org.uk