Friday 6 January, 2023: Inspirational youngsters from across England played essential roles, delivering healthcare and supporting local communities with St John Ambulance, in 2022. 
Of the 9,000 5 to 17-year-olds in the first aid and health response charity's Badger and Cadet programmes, 1,633 dedicated individuals gave over 45,700 hours of their time providing lifesaving first aid and care alongside adult St John volunteers. 
Whilst all of the first aid trained young people are given opportunities to put their skills into practice, the majority who do so are St John Cadets aged 14 and over, and they are involved with some of the charity's key community projects including its night time economy support, providing medical treatment at pop-up centres in towns and busy cities across the country.  
The young volunteers also gave first aid at local, regional and national events, and volunteered in hospitals where they cared for people by working with clinical staff, triaging patients and completing medical observations.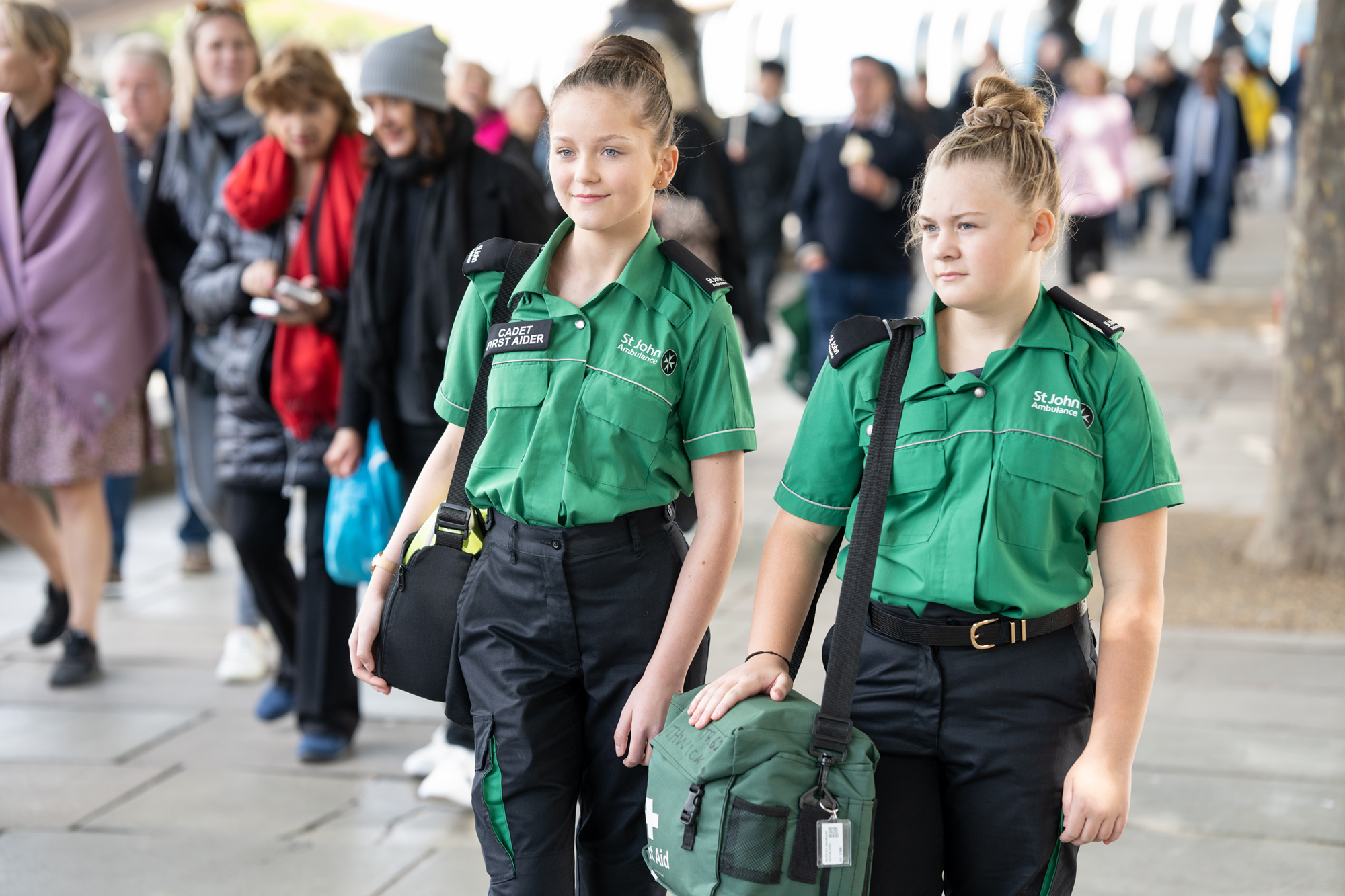 In addition to supporting people's health needs, young St John volunteers get involved with thousands more hours of activities including fundraising and sharing their first aid skills with their peers. 
As a youth movement, St John Ambulance's longest established programmes for young people are Cadets (for ages 11-17) which celebrated its centenary in 2022, and Badgers (5-10). 
The charity is helping develop the next generations of health professionals, volunteers and lifesavers. 
Most recently the charity's young volunteers answered the huge call to arms to support the thousands of members of the public who descended on the capital during both Her Late Majesty Queen Elizabeth II's Platinum Jubilee celebrations in London and just three months later those queueing to pay their respects at her funeral.  
National Youth Operations Lead for St John, Matthew Atkinson, said: "We continue to be in awe of the kindness, strength, skill and resilience our younger volunteers show within their communities every single day. Whether it's helping someone in need, teaching first aid or applying their St John skills to their educational work, our young people are there and will continue to be there in the moments that matter. 
"We're so proud of our young people and can't thank them enough for the time and efforts helping to build stronger and safer communities." 
Each year, St John Cadets are put through their paces as part of the charity's National Cadet of the Year competition, which sees the young volunteers showcase their character and clinical skills in a bid to represent young people at St John Ambulance at a national level. 
This year's competition takes place in Nottinghamshire in mid-February. 
For more information about how St John Ambulance is inspiring the next generation of lifesavers and how you can join St John's youth programmes go to www.sja.org.uk/youth