14th February 2022: Georgina Heron-Edmends has been named St John Ambulance's National Cadet of the Year for 2022 as the health and first aid charity celebrates 100 years of its Cadet programme.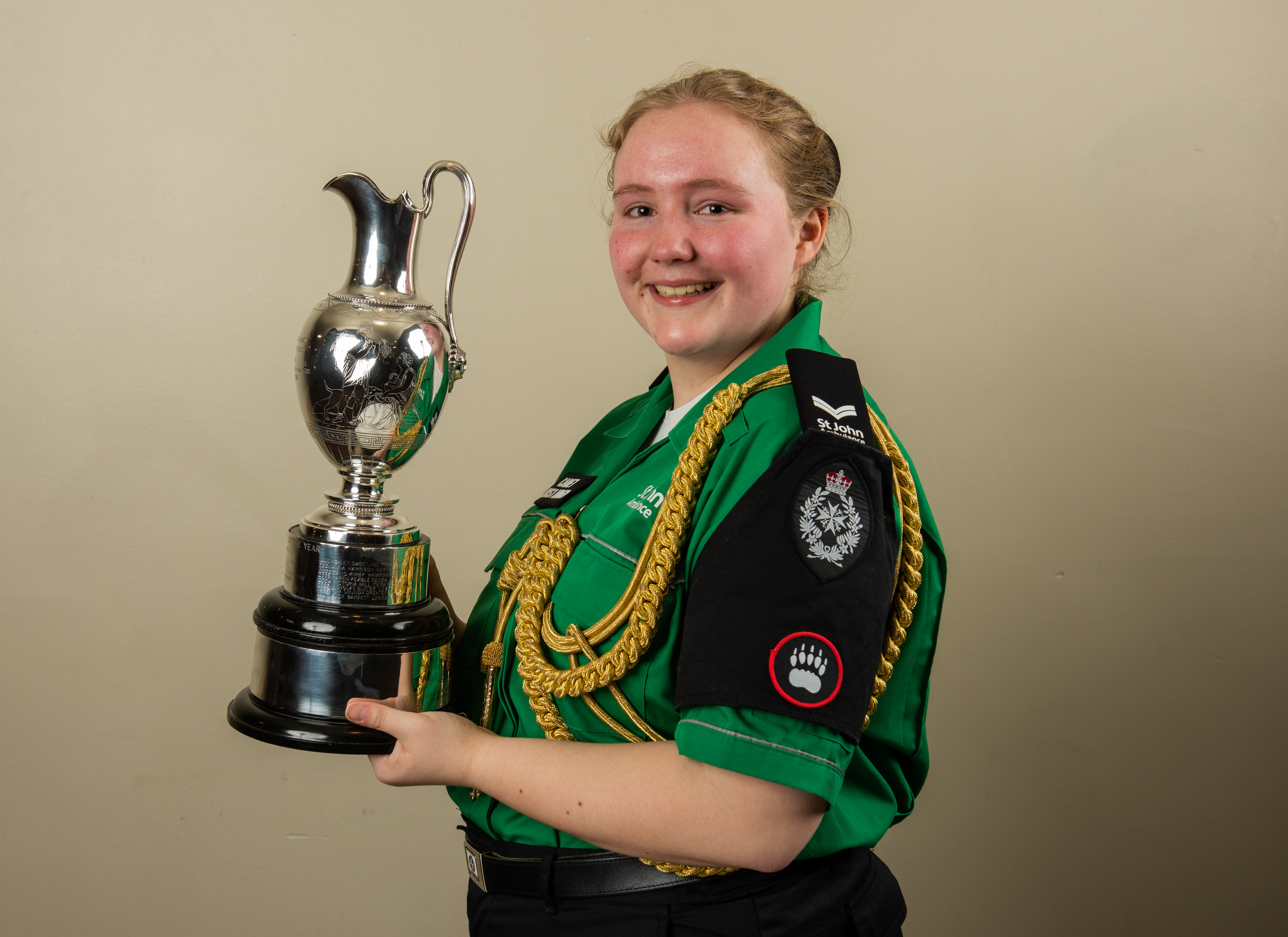 The 15-year-old from Hemel Hempstead will now represent their fellow Cadets at high-profile events and ceremonial occasions, including the Platinum Jubilee of St John Ambulance's patron, Her Majesty The Queen. 
St John has around 8,000 Cadets and Georgina was selected from a field of 28 young people all of whom won district competitions before entering the national final.  The weekend competition involved rigorous challenges designed to test their abilities in areas vital to taking on this high-profile ambassadorial role. This included communication, teamwork, presentation, working with the media and social skills. She also demonstrated exceptional first aid skills and passion for community service. 
"I'm so pleased to have won, its an amazing honour," said Georgina. "Being a Cadet means so much to me. I have learnt important life-saving skills as well as the ability to lead unit meetings and network.  It has also given me the confidence to enter big competitions like this.  I am looking forward representing my fellow Cadets and being involved in lots of celebrations for HM The Queen and our 100th birthday. 
"I often go to the Watford football games as a volunteer and there I get to treat people who need our help.  Being cadet has definitely influenced what I want to be in the future.  I originally thought about science and space, but am now considering a career as a paediatric doctor." 
Putting Georgina and her fellow Cadets through their paces, was St John Ambulance's Chief Commissioner, Ann Cable alongside Martin Houghton-Brown, St John Ambulance's Chief Executive, Col. Guy Horridge, Chief Executive of CVQO and Mariam Ibrahim, Youth Trustee. 
"The National Cadet of the Year is a really important role for St John that brings with it lots of responsibility. I was impressed with how talented all our candidates were and the way they threw themselves into the competition," said Ann Cable. 
"Despite the turbulence and adversity of Covid-19, they have all maintained their commitment to St John and helping others and I am so proud of them for their dedication and resilience. Georgina gave an exceptional performance across the board and is a worthy winner, congratulations to her," said Ann.  
In addition to the National Cadet of the Year award, the Regional Cadets of the Year were also named.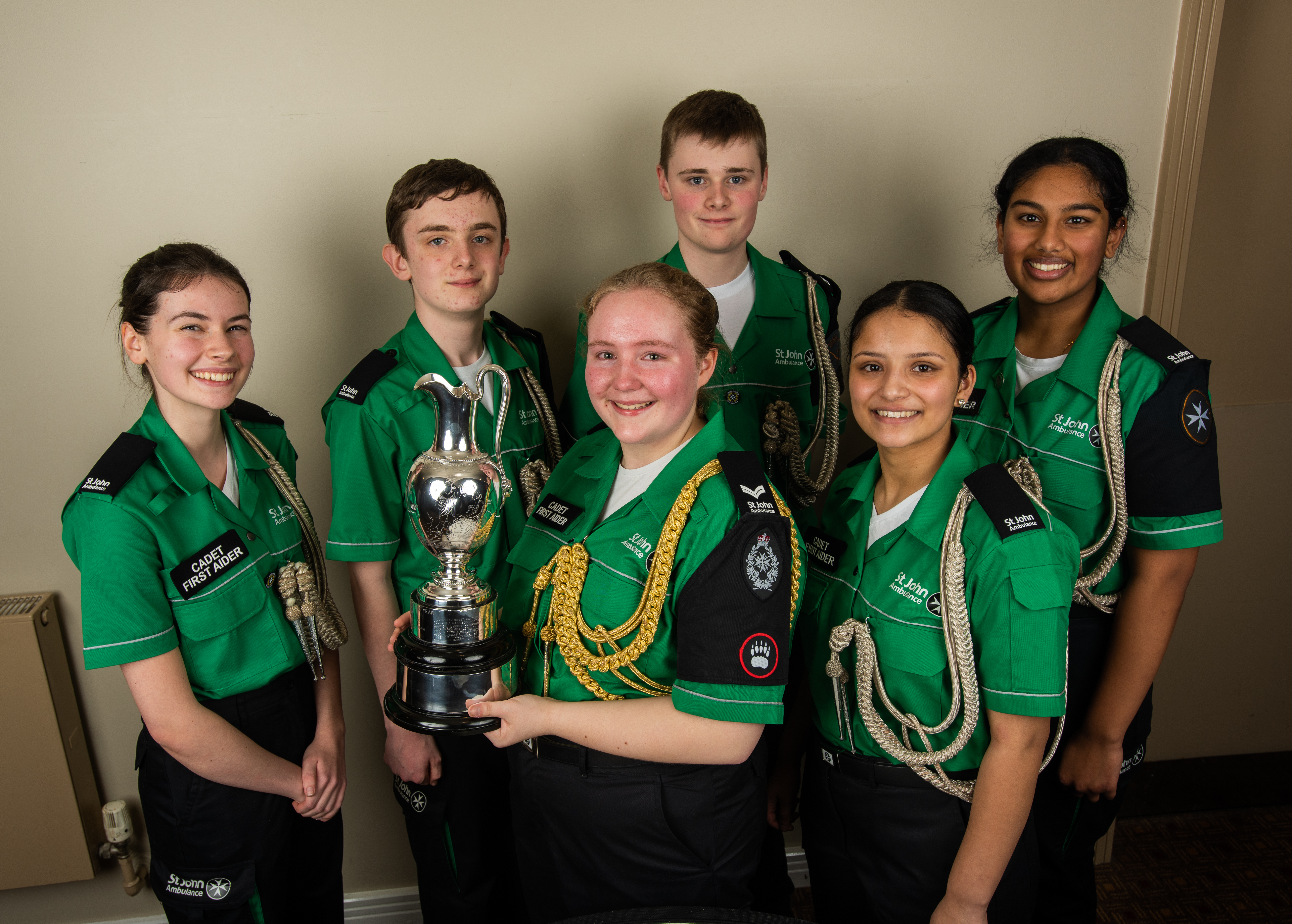 They are: 
West: Sravya Pachala 
North: Annmaria Tom 
East: Ryan Simpson 
London and South: Annabelle Ronald 
William Sommerville from Northern Ireland was named the Commanderies Cadet of the Year and Shimin Hoang won the Miller First Aid Trophy as the highest scoring cadet in the first aid assessments. 
This team of Cadets have a key role in making sure the voices of young volunteers are heard at the highest level in St John. They also represent St John Ambulance at ceremonial occasions; this year's national and regional winners will attend events, including the Queen's Platinum Jubilee (Her Majesty is Sovereign Head of the Order of St John, St John Ambulance's parent charity) this summer, and meeting HRH The Princess Royal – the charity's Commandant in Chief, Youth – at the annual Young Achievers' Reception in the autumn. 
Martin Houghton-Brown, said: "It has been a privilege to spend time with all these outstanding young people. In such a big year for St John Ambulance – with the Platinum Jubilee of our patron, Her Majesty the Queen and the 100th birthday of our Cadets – there was a lot of pressure on our candidates. I was particularly pleased to see such a diverse group of young people from across the country. 
"I know this year's winners will be fantastic ambassadors for our charity in 2022 as they lead the way for the next 100 years of Cadets." 
This year's National Cadet of the Year competition was held from 11-13 February in Nottinghamshire. It was the first contest since 2020 due to the pandemic. 
St John Ambulance's Cadet programme began in 1922 for girls and boys aged 11 to 16, offering first aid training to those who were too young to join an adult group of volunteers. 
Over time St John's youth programmes have evolved and expanded; today the charity enables young people (10 to 17) to learn first aid, including how to deal with modern-day health emergencies, as well as building confidence and gaining important life skills, to help create a healthier, safer and more resilient future. 
St John Ambulance youth programmes rely on volunteers and donations.  Ask Us how you can get involved and find out more at www.sja.org.uk/get-involved/young-people/