24 July 2020: St John Ambulance has now provided more than 150,000 hours of care in its biggest mobilisation during peacetime.
Since April 1, the volunteer-led health response charity's people have given:
47,021 hours treating and transporting patients in ambulances
74,052 hours caring for patients in hospital emergency departments
27,063 hours of support for community projects, including caring for homeless people, transporting family doctors, supporting cancer patients and assisting with more than 70,000 blood donations
3,072 hours of first aid support for the return of sporting events.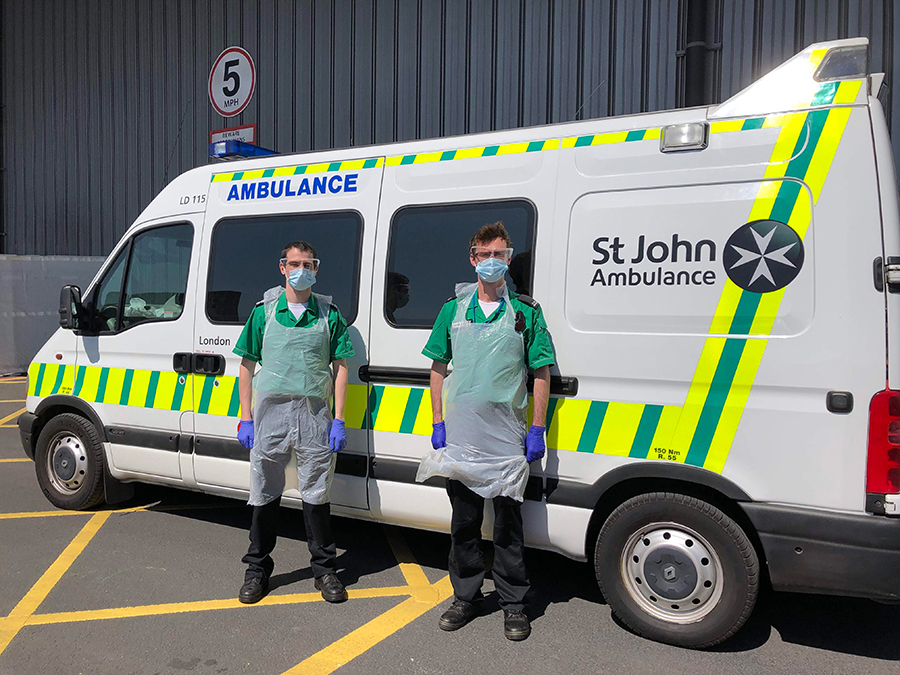 St John Ambulance's support for the NHS reached its peak during April and May, but July has already seen more than 1,000 hours per day of volunteer activity (24,873, from July 1 to 24) and the effort continues, as England learns to live with the pandemic.
The charity's leaders remain alert to the threat of a second wave of COVID-19 infections, along with the winter pressures of seasonal flu and other health issues.
"In our response to the coronavirus, St John Ambulance has transformed to focus the whole organisation on meeting the immediate needs of the people we serve," says chief executive, Martin Houghton-Brown.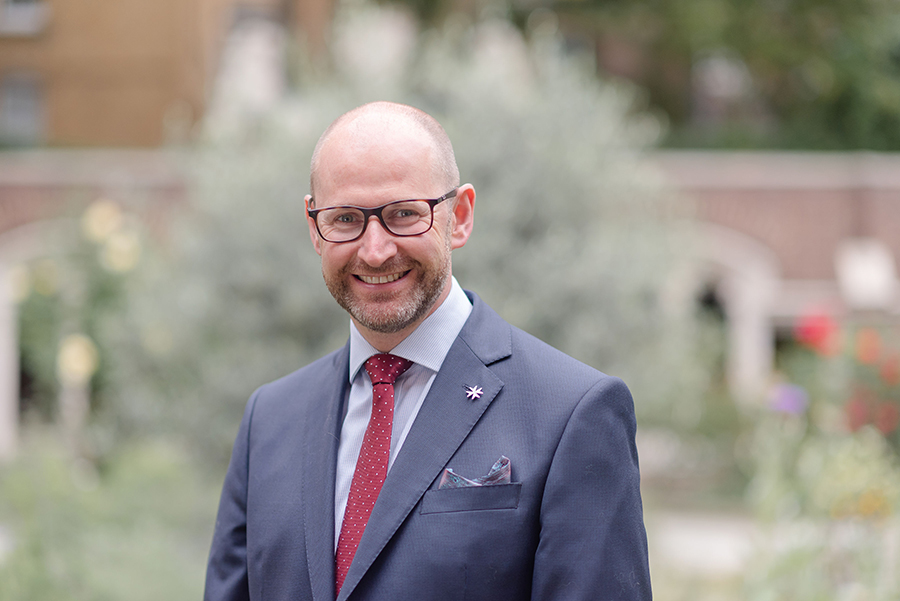 "Our skilled volunteers have now spent 151,208 hours caring for patients in hospitals and communities across the country, providing an invaluable service for their NHS colleagues across England.
"However, this has come at a cost. To keep sharing first aid skills with future generations, caring for communities and saving lives, we need the public's support.
"Without it, St John will not be able to continue the vital training of volunteers, who have been able to make such a difference in this health crisis."
In the midst of the pandemic, with its main income generating work stopped due to lockdown, St John Ambulance launched an emergency fundraising appeal to bring in more than £6 million.
And, while first aid training and event cover have started again, activity may take more than a year to reach pre-coronavirus levels, so the charity's financial situation remains extremely challenging.
"After more than 140 years at the heart of our society, we need the public's support to ensure we can tackle any second wave or even worse another health emergency on the same scale in the future," Mr Houghton-Brown added.
For more information on St John Ambulance's work, health advice and details of the charity's current fundraising appeal visit www.sja.org.uk/COVID-19