Tuesday March 23, 2021: Over the last 12 months, tens of thousands of St John Ambulance volunteers from all walks of life have answered the call to help individuals and communities whose lives have been deeply affected by COVID-19.
As of today's anniversary of the first lockdown, they have given around 400,000 hours of their time including:
More than 100k hours supporting the NHS COVID-19 vaccination programme (currently over 30,000 hours per week)
120k hours as emergency ambulance crews
125k hours in hospital emergency departments and on wards
Over 50k hours supporting other health and first aid initiatives in communities, including blood donor sessions, and enabling sporting events to go ahead safely.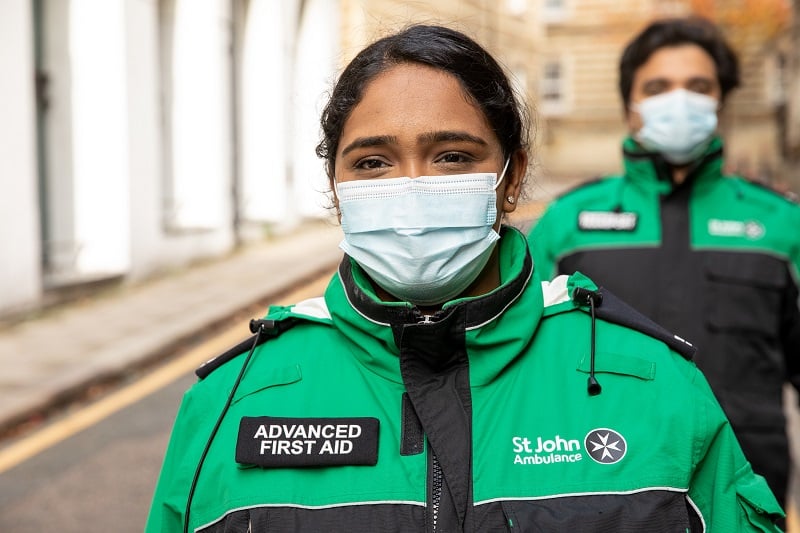 St John Ambulance's CEO, Martin Houghton- Brown says: "I could not be more grateful on behalf of the nation for all that St John people have given, sacrificially, in extraordinary ways from young to older, from those on the front line to the infrastructure that holds the whole thing together.
"I am so deeply proud of all the work that everyone has done."
St John volunteers from their teens to their 70s have frontline roles in A&E departments, intensive care units, on hospital wards, as emergency ambulance crew, and as vaccination volunteers in more than 100 locations.
Many more perform vital yet largely unseen roles 'behind the scenes' – training volunteers in the care of COVID patients, recruiting around 30,000 people to help deliver the national vaccination programme and ensuring the smooth-running of one of the most complex logistical operations the charity has ever undertaken – St John Ambulance's biggest ever deployment in peacetime, during its almost 150-year history.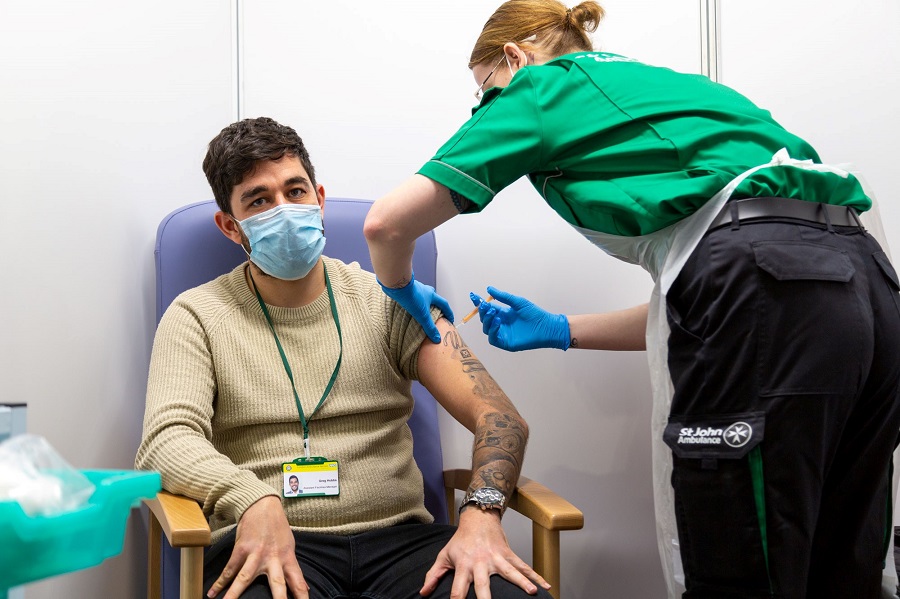 While it is still in the thick of helping tackle the pandemic, the charity is reflecting on the last year and looking to the future.
"St John will be richer and deeper as an experience of service to humanity than we have ever been before," Martin adds.
"We will emerge from COVID-19 stronger, and that strength will help us build an organisation that can more readily meet the needs of our local communities."