Monday ​​20 March, 2023 - St John Ambulance is delighted to be one of the organisations involved with the Big Help Out and to encourage the nation to try volunteering as part of His Majesty The King's Coronation. 
​Working in partnership with The Together Coalition and supported by the DCMS and Royal Households, the Big Help Out aims to bring people together, highlight the positive impact volunteering has on communities and individuals and create a lasting volunteering legacy from the Coronation Weekend. 
​​On Bank Holiday Monday 8 May and as a tribute to The King's lifetime of service, the Big Help Out will inspire people to support the causes that matter to them most, with a host of planned volunteering activities that they can 'lend a hand to' or try for the first time. 
​From today, 20 March, the public can start their volunteering journey by downloading the app and perusing the opportunities that will be on offer, with more added throughout the summer.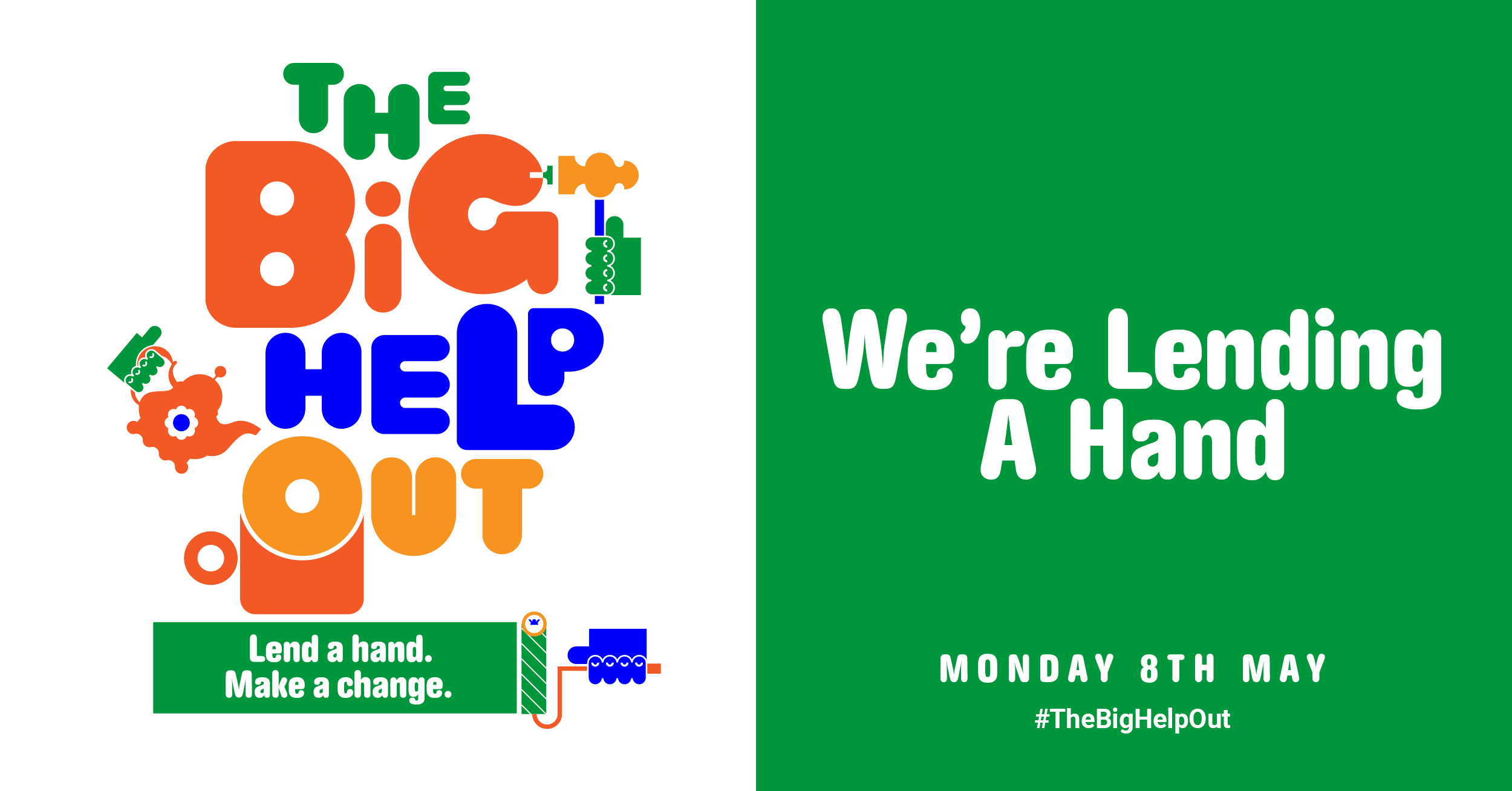 ​As England's leading first aid and health response charity, St John already has a strong presence in communities where its volunteers keep people safe at major events – everything from marathons to music festivals -, provides the nation's ambulance auxiliary and leads vital projects all over the country. As communities directly benefit from the charity's lifesaving work, St John always need volunteers and hopes that the Big Help Out will spark interest in volunteering, so more communities can feel the impact.
St John Ambulance Chief Executive and volunteer Martin Houghton-Brown says:  
​"St John is proud to be part of the Big Help Out. As a charity that has been welcoming volunteers for years, we see every day, the life enhancing benefits that volunteering brings – and as a volunteer myself, I agree! Many people join us when they are young and stay for decades because of the skills they learn, the joyful experiences they have, and the friendships they make.  And the communities we serve become more connected and thrive where volunteers are active; creating a better, healthier environment for future generations." 
​For more information about the Big Help Out visit: The Big Help Out