Who should attend?
This course is for people working with and caring for babies and young children.
This course is designed to supplement paediatric first aid provision and will not meet the Ofsted Early Years and Childcare Registration requirements. These requirements specify that at least one person who has a current full paediatric first aid certificate must be on the premises and available at all times when children are present, and must accompany children on outings. Childminders, and any assistant who might be in sole charge of the children for any period of time, must hold a current full paediatric first aid certificate.
If you require a full paediatric first aid certificate, please take the Paediatric First Aid - Two-Day Course.
Candidates need a basic command of English (defined as Level 2). While we are often able to provide support to people who do not have English as a first language, our ability to do so is limited by the time available and the number of people who require assistance. We may be able to make special arrangements if requested in advance. Please contact us if you need any guidance.
Need to train more than six people? Have a look at on-site training options.
Course duration
One day.
Topics covered
This course will teach you to understand the role and responsibilities of the emergency paediatric first aider, have the ability to assess an emergency situation, and prioritise your actions.
Anaphylaxis
Bleeding
Child and baby resuscitation (CPR)
Choking child or baby
Communication and casualty care
Fainting
Managing a situation
Role of the first aider
Seizures
Shock
Unresponsive child or baby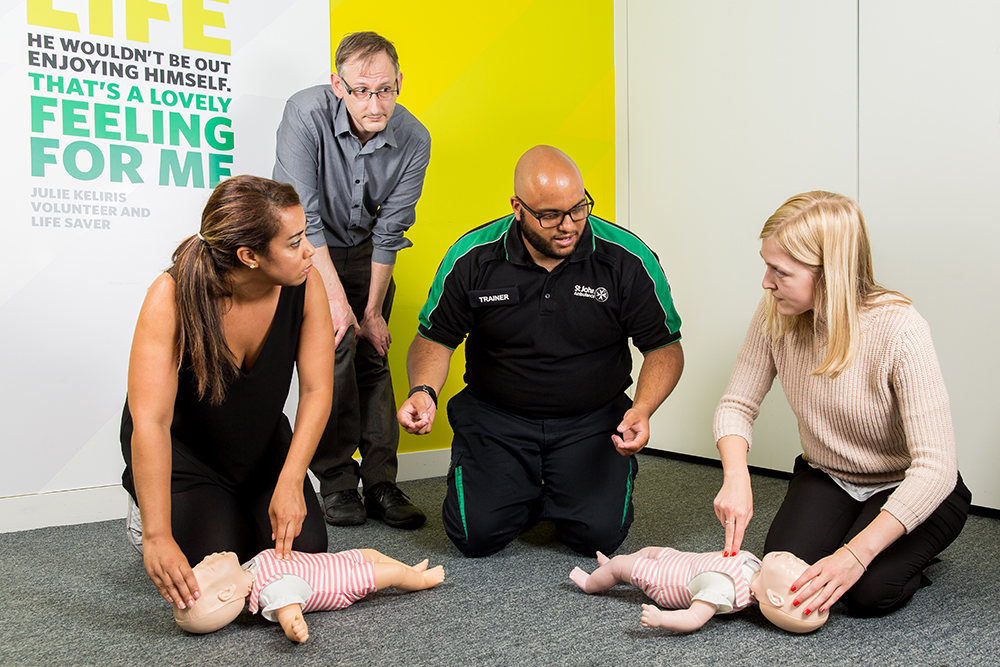 Trustpilot reviews of this course