Announcing the winners
The 2018 Everyday Heroes Awards recognised the outstanding bravery and first aid skills of people who have helped save lives and support their communities.
Three winners of each category, Community Hero, Workplace Hero, and Guy Evans Young Hero, were announced on the night. Alongside this, special awards were also given to the winners of the Volunteer of the Year and Lifetime Contribution to St John Ambulance.
The ceremony was hosted by celebrity vicar, broadcaster, and former pop star the Reverend Richard Coles. Alluding to the lyrics of his band, The Communards' biggest hit, Don't Leave Me This Way, he said:
'Tonight's winners didn't leave. Instead, they stepped forward when others needed them most and their actions saved lives.'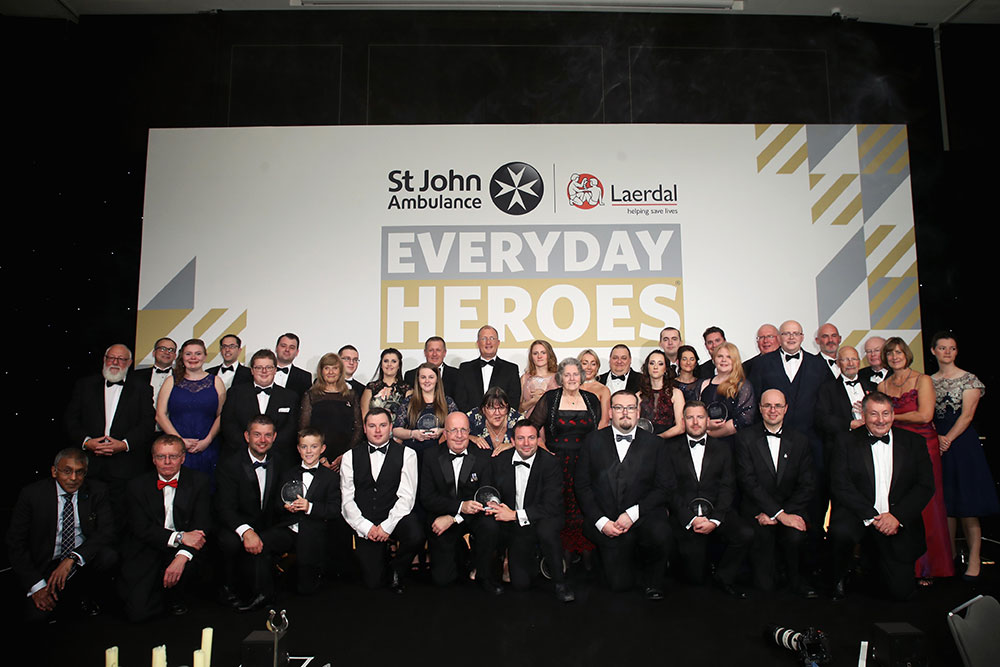 Our 2018 Everyday Heroes Awards winners
Community Hero:
Alcohol Reception Centre, also known as the Booze Bus (Newcastle)
Newcastle's Alcohol Reception Centre (ARC), commonly known as the Booze Bus, is a joint initiative between St John Ambulance and North East Ambulance Service (NEAS). It is staffed by both paid and volunteer crew, and runs throughout the year on Friday and Saturday nights until the early hours of the morning. The ARC reduces pressure on the local A&E, the Ambulance Service and Police. Whether it's over-indulgence or a cardiac arrest, the ARC crew are on hand throughout the year to keep weekend revellers safe.