Monday 3 April, 2023: Launched in 2020, in partnership with St John Ambulance and NHS England, the NHS Cadets programme has helped over a thousand underrepresented 14–18-year-olds gain experiences in healthcare and the skills needed to set them up for their future careers.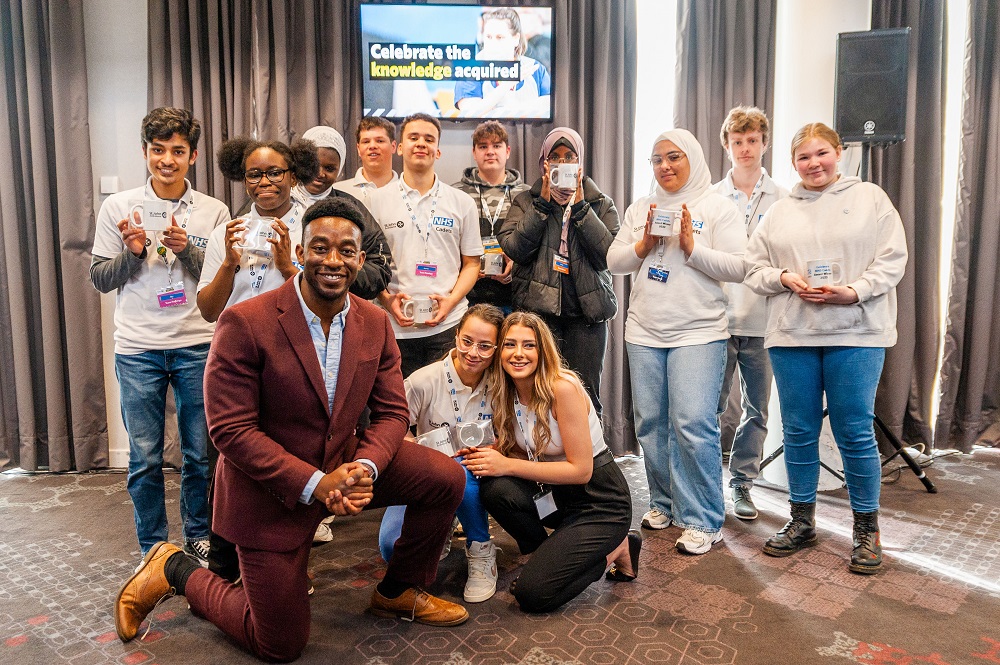 Presenting the young people with their awards, the BBC star opened up about some of the barriers he had to overcome at the start of his career, and said: "As a kid, the prospect of a career in medicine seemed impossible. Kids from my school in North London, dyslexic and growing up on an estate, just didn't go on to become doctors.
"Amongst the many barriers I faced, finding a way of getting experience in healthcare was by far the most significant. Which is why projects such as the NHS Cadets programme are so incredibly important for opening opportunities and breaking down barriers."
Aimed at young people from underrepresented backgrounds, including those growing up in care, refugees or caring for a loved one at home. NHS Cadets works at opening up opportunities for these young people, so they can kick start their careers in the NHS by teaching them the skills needed, with workplace experience to help enhance their CVs.
During the event on Sunday, at Ashton Gate Stadium in Bristol, Dr Amos was joined by leaders from St John Ambulance and NHS England awarding many of the young people who have gone above and beyond during the programme.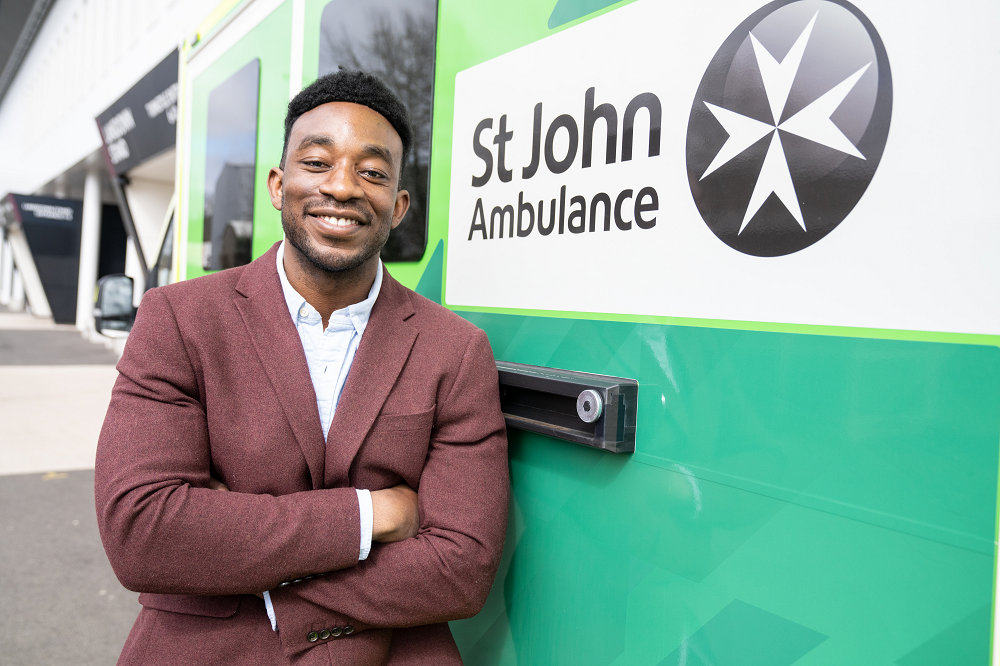 With almost 100 programmes across the country, each lasting 36-weeks long, the young people enrolled take part in a range of 90-minute sessions delivered by experienced youth leaders.
These sessions allow them to work on different activities to develop their healthcare knowledge, with opportunities to volunteer at their local NHS Trust and to learn more about the 350 different career choices available in the NHS, beyond clinical careers.
Dr Amos added: "It's been a real honour meeting so many of the young people and hearing first hand their stories and some of the battles they have had to overcome. It's so heartening to see the perseverance and dedication from each and every one of them – who I'm sure will all go on and use this incredible experience from the programme to help set them up for their future careers."
Paul Evans, Director of Youth and Education at St John said: "It has been an absolute joy meeting and celebrating so many of our NHS Cadets and youth leaders.
"We've had record numbers of young people enrolling this year, which is a real credit to our youth teams across England helping to deliver this innovative programme. I wish each and every NHS Cadet all the success in their future careers – and I second what Dr Amos says, NHS Cadets is about breaking down barriers and supporting young people to grow in confidence with support to start a career they love."
Dr Neil Churchill OBE, Director of Experience, Participation and Equalities at NHS England said: "NHS Cadets will help NHS England increase the diversity and inclusiveness of its future workforce, as well as use its position within local communities to reduce health inequalities. For this reason it aims to give young people real-life volunteering opportunities in healthcare."
To find out more about the NHS Cadets youth programme, how to join as a young person, or help out at as a youth leader, please visit the NHS Cadets page.