Friday October 15, 2021: St John Ambulance's National Customer Service team won Frontline Team of the Year at the Northern Contact Centre Awards, last night.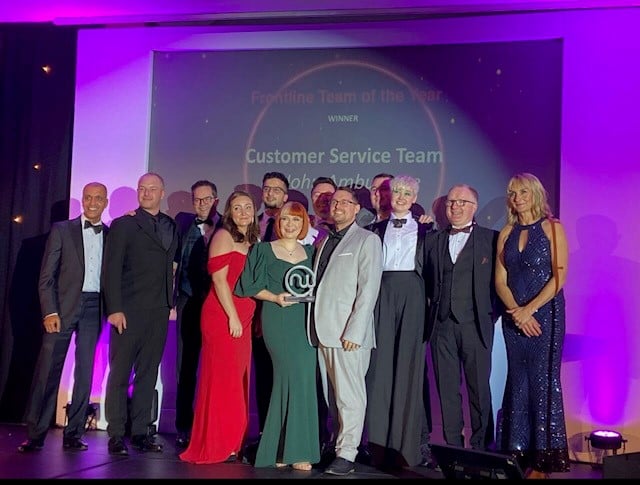 The 50-strong team – part of St John's Training Enterprise Directorate – was nominated for the vital support they gave during the five-month-long recruitment and training of almost 30,000 new vaccination volunteers at the height of the COVID-19 pandemic.
They received their award from former BBC Breakfast presenter, Louise Minchin.
"I am so proud of the team for their help, support and dedication," says National Customer Service Manager, Tim Partington.
"This was an opportunity for us to be part of a once in a lifetime world event and make a big difference to St John Ambulance's ability to be at the forefront of responding to the pandemic.
"I am very grateful to every single member of my team for playing their part in helping make sure that everyone could receive a jab through our charity's work on the NHS COVID-19 vaccination programme."
The experienced customer service professionals were perfectly placed to set up and staff a helpdesk supporting the onboarding of vaccination volunteers.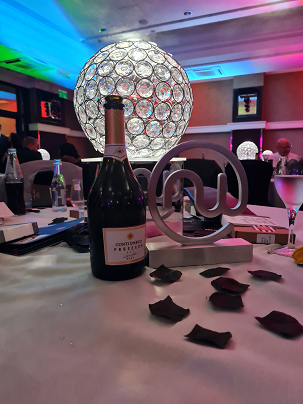 Tim continues: "During the five-month period that the phoneline was live every single member of my team was involved in ensuring the project was a success, from call-handling to information finding, to taking other section's calls. No mean feat in the middle of a pandemic."
St John Ambulance's call centre handles around 250,000 calls and 200,000 emails every year – an inbound enquiry every 17 seconds.
Find out more about first aid and other training opportunities with St John Ambulance.
And visit our online shop for first aid kits, defibrillators and much more .
Or to find out more about St John Ambulance's amazing volunteers and how you can support their work visit: www.sja.org.uk/AskMe