Thursday 5 May, 2023​: Outstanding St John Ambulance volunteers have been recognised by Their Majesties King Charles III and Queen Camilla as part of the official Coronation celebrations for making a significant difference to their communities. 
Queen Camilla, a passionate advocate of volunteering and the Royal Voluntary Service, launched the Coronation Champions Awards to recognise exceptional volunteers from across the country at this momentous point in history. 
A total of 500 volunteers were chosen as Coronation Champions, out of over 5,000 nominations, and St John volunteer Jamie White, a student doctor at St George's, University of London, is one of them. Jamie was hand-picked by a judging panel overseen by The Queen and will be attending the Windsor Castle Coronation Concert on Sunday. 
The Coronation Champions Awards invited people across the UK to nominate their local volunteering heroes who are going the extra mile. Nominations were made across eight award categories; supporting older people; supporting young people and children; crisis and welfare; community; sports, culture, and heritage; health and care; sustainability and the environment; and animal welfare. 
First aider Jamie is also a safeguarding team member, assessor, and youth leader at Balham Cadets in south London, where he inspires many other young people to follow in his footsteps and have a career in healthcare.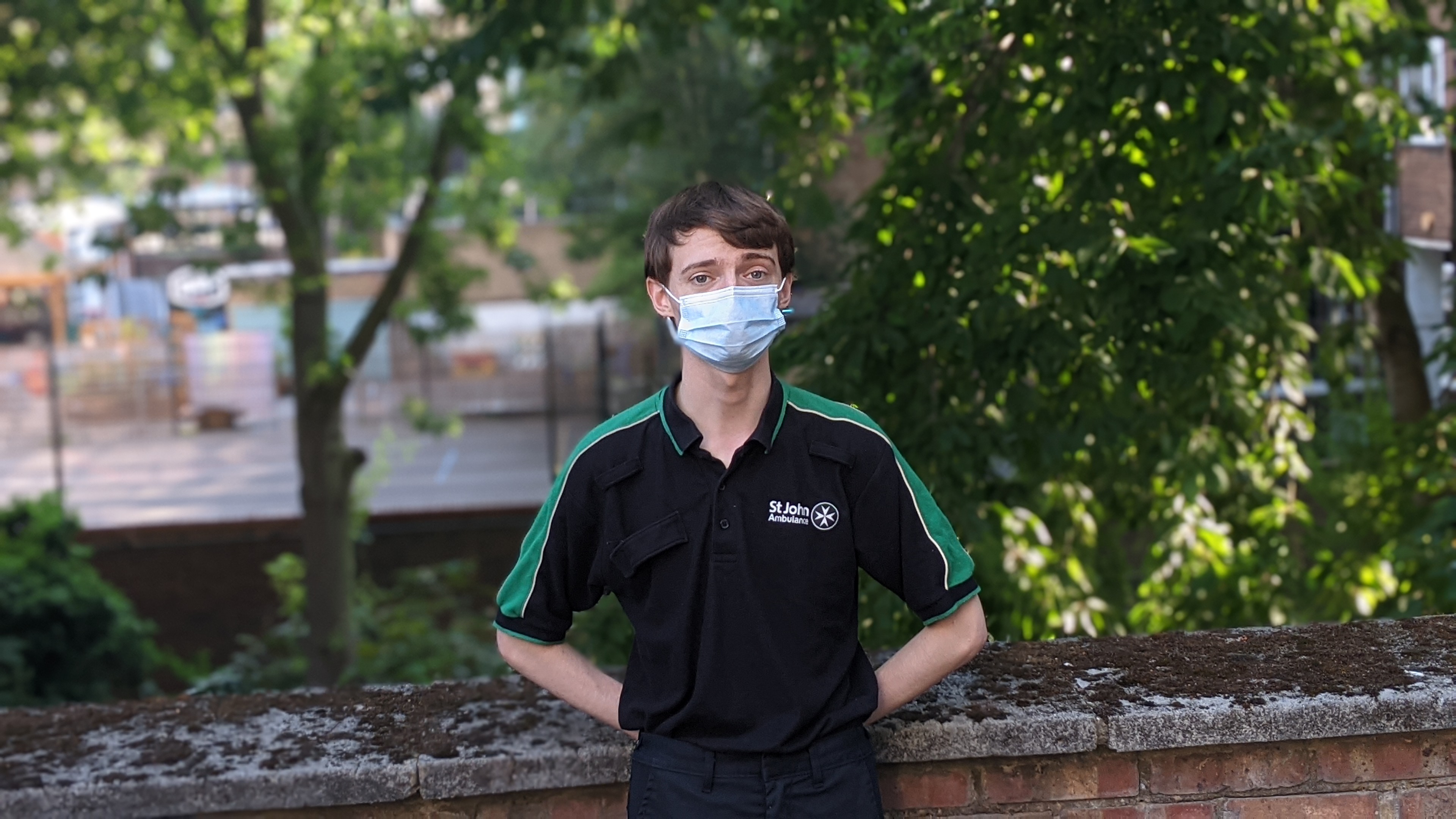 Judges were impressed with his commitment to volunteering in the community, having joined St John Ambulance as a 12-year-old Cadet in Ashford, Kent, his hometown. Throughout the pandemic he volunteered a vast number of hours in hospitals and control rooms and as part of the team that trained 2,500 vaccination volunteers at Canary Wharf.  
He said: "It is a great honour to be named a Coronation Champion. With all volunteering, you get out of it, what you put in. I've had the pleasure of meeting and working with people from all walks of life who share a passion for service to their communities and the experiences I've had have been immensely rewarding – but the impact volunteering has on other people is profound. 
He added, "I'd really encourage anyone thinking of volunteering to get out there and see what good they can do!" 
Along with Jamie, other St John Ambulance volunteers commended as Coronation Champions include: 
Richard Salter, of Stratford, London: A National Youth and Volunteering Manager. Richard has volunteered for St John for a decade, leading on the Duke of Edinburgh's Award offer for all young people in St John across England. He volunteers as an Advanced First Aider at events, a first aid trainer and assessor, and was the volunteer lead of a vaccine centre. When the Covid pandemic began he volunteered at the Excel Nightingale Hospital and cared for many patients in intensive care. He also took part in a BBC One documentary with Stacey Dooley 'Lockdown Heroes' to share the story of fellow volunteers. He inspired many volunteers to support their communities. 
He said, "It is a true honour to be nominated as one of 500 Coronation Champions! This award represents the brilliant work that hundreds of St John DofE Leaders do all over the country, to provide life changing opportunities for all our young people. Volunteering gives me so much joy."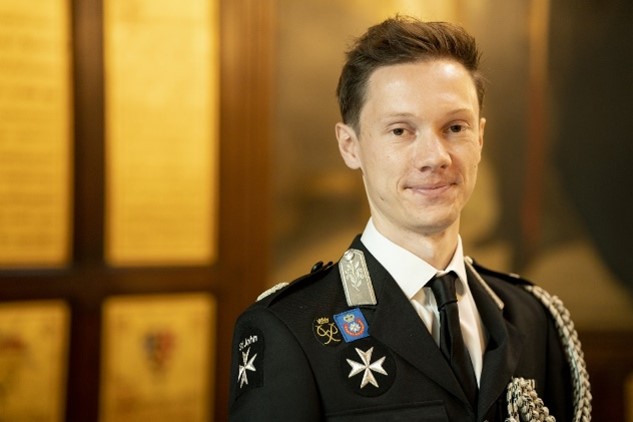 Steven Drury, of Rowley Regis, West Midlands: Volunteer Emergency Ambulance Crew. In the past five years, Steve has provided at least 10,000 hours of voluntary service to the community as voluntary ambulance cover and as a senior logistics advisor where he has been key to volunteer operations on high profile national events, such as the Queen's funeral, humanitarian crises such as COVID19 and the Afghanistan refugee crisis at Birmingham Airport. 
Steve is also involved in St John's Birmingham city centre Night-Time Economy (pop up treatment centre) as voluntary ambulance crew, responding to hundreds of emergency calls, providing care at the scene, or transporting patients, relieving pressure on the local NHS, police and ambulance services and preventing hundreds of emergency department admissions.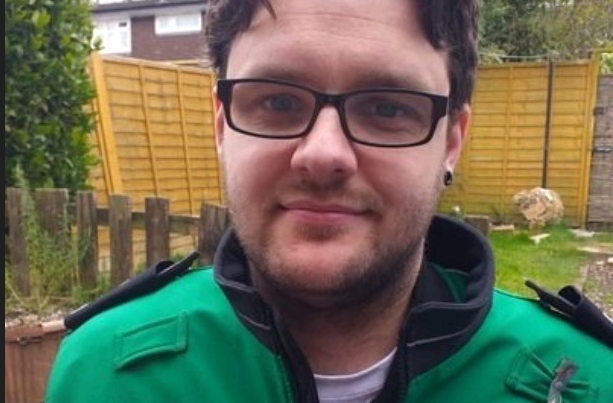 Dr Breedge Conwell of Castlerock Londonderry, Northern Ireland: Volunteer Regional Training Lead, responsible for the delivery and accreditation of all St John volunteer training from first aider to emergency ambulance crew. Additionally, she filled the role of Acting District Manager, on top of a demanding NHS role.  
During the Covid pandemic, Breedge converted face to face training to online and minimally socially distanced courses, enabling 150 advanced first aiders to qualify as Ambulance Care Assistants, and around 150 existing Ambulance Care Assistants to up skill to Emergency Ambulance Crew. This provided essential relief to our existing crews, enabling St John Ambulance (NI) to deploy the largest number of ambulances in support of the NHS since WW2.  
Over 2022, Breedge completed an exceptional 2,257 volunteering hours in 2022, more than any other volunteer in N Ireland. 
Adrian Petticrew, Unit Manager, West Belfast: Adrian has been the has been the Unit Manager in the largest ambulance unit (West Belfast) for over 30 years and succeeded his father, who succeeded his father as manager in the post (third generation).  During Covid, he held the post of Regional NHS Liaison Officer, coordinating the largest deployment of ambulances in support of the NHS since WW2. Adrian was awarded the OBE in 2021 for his voluntary service with St John Ambulance for his volunteering, particularly during Covid.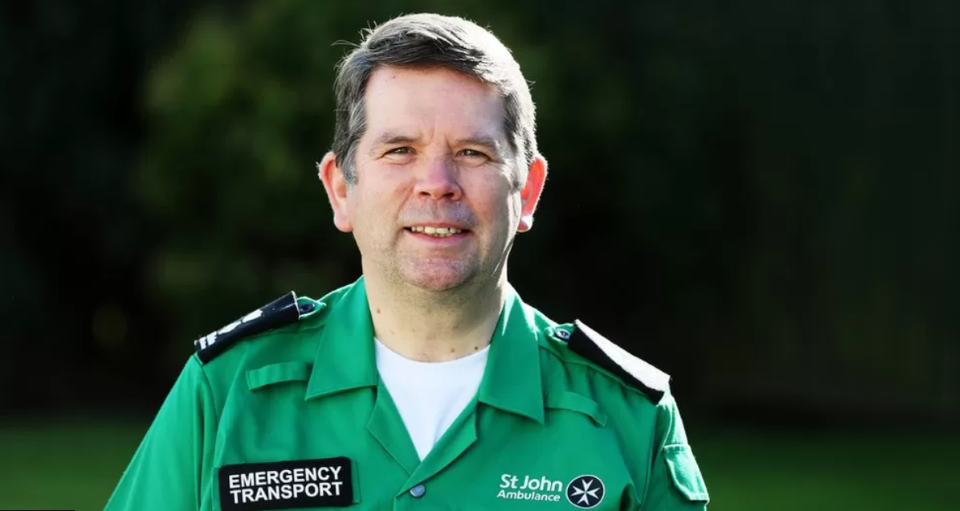 Rebecca O'Sullivan, Unit Youth Lead at Coventry City Cadets, said, "It is really such an honour to have been nominated to be a Coronation Champion, but to be one of the people chosen, it still hasn't sunk in!"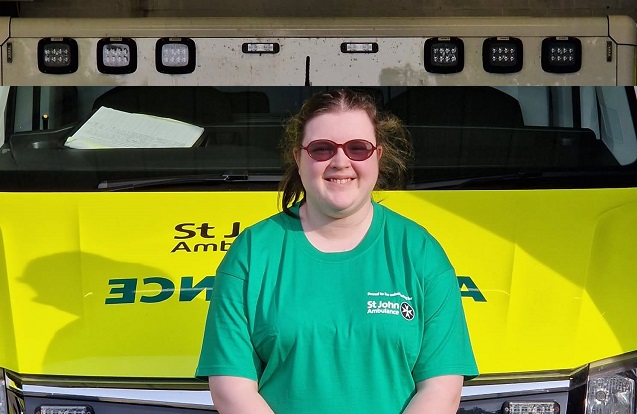 David Monk, Associate Medical Director, has been a volunteer for 22 years with St John Ambulance. David's hospital volunteering model was rolled out from 1 to 39 hospitals during the pandemic. David, who is a paramedic, said, "It was St John who got me my career. I learnt skills to manage roles much earlier through my volunteering, so I volunteer as a bit of thank you, but I also want to help others with those opportunities as well as help the community."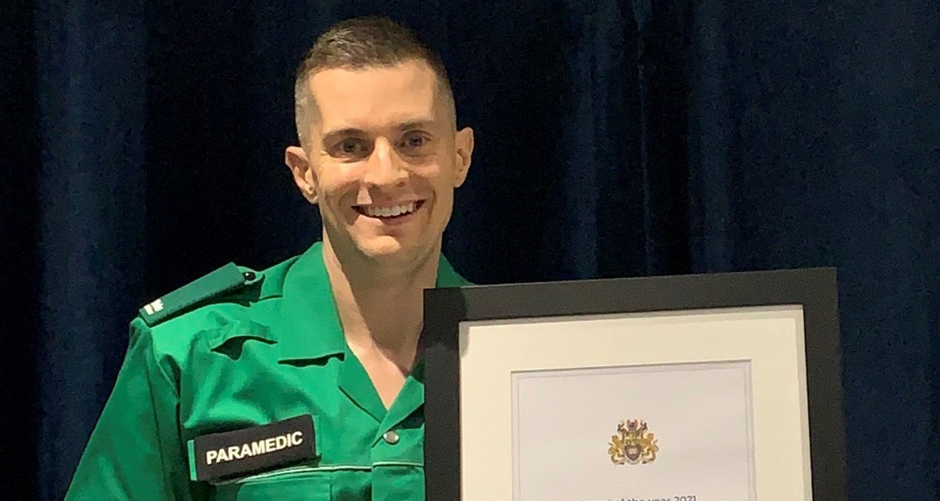 Emergency Ambulance Crew volunteer, Ameen Aslam, nominated for his work at the Nightingale Hospital during Covid, has been a St John volunteer since joining as a Cadet aged 15 back in 2008. He also volunteers with youth services. He said, "It means a lot to be recognised for all I've done for St John. Volunteering is very rewarding. I've had various roles from unit managing to event managing at football matches and race events. It's a privilege to give something back to the community." 
 
St John Ambulance's Chief Commissioner, Ann Cable said: "Congratulations to our St John Coronation Champions and indeed to all of the other 500 people receiving this prestigious award. I am always so proud and humble every time I see our volunteers on duty, or hear about how they have cared for, treated or looked after someone who needed support in communities. I would like to take this opportunity to say, 'Thank You' for the huge difference you make and to all the many other thousands of St John volunteers whose contribution benefit society - keep doing what you are doing, you are an inspiration!"    
Those feeling inspired to try volunteering themselves are encouraged to take part in The Big Help Out on Monday 8th May – or download the app and sign up to try volunteering at some point in 2023. The Big Help Out is another official Coronation project, aiming to encourage newcomers to volunteering, bring communities together and create a lasting volunteering legacy from the Coronation weekend.