Tuesday September 28, 2021: As the latest James Bond blockbuster premieres in London, St John Ambulance is on hand with the lifesaving advice every spy needs to make sure there's No Time To Die.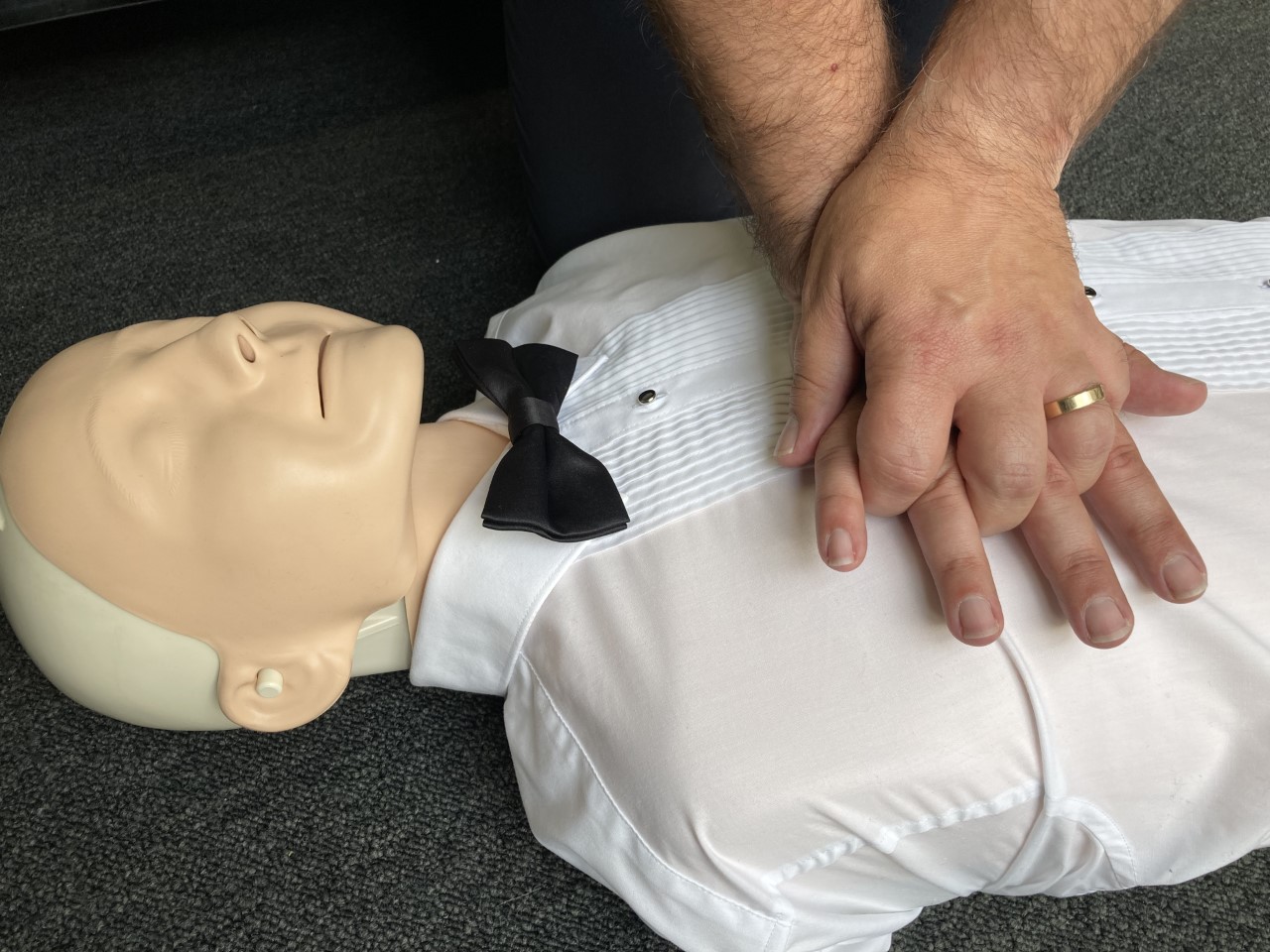 With Daniel Craig preparing to hang up his Walther PPK permanently, we've taken a look back on some of the injuries he has sustained whilst on Her Majesty's secret service.
For your eyes only, our Medical Director, Dr Lynn Thomas explains how anyone suffering similar mishaps might perhaps find a quantum of solace through first aid.
Live and Let Smile
During the filming of his first Bond movie, Casino Royale, what should have been a staged punch to the face caught Daniel Craig full in the mouth and knocked out two of his front teeth.
"If an adult tooth is knocked out, it should be replanted in its socket as soon as possible. If that's not possible, try and keep the tooth – or teeth, inside your cheek if you feel able to do that. Alternatively, placing it in a small container of milk or saliva will prevent it from drying out. Then you need to seek treatment from a dentist as soon as possible."
Sorefinger
The sequel, Quantum of Solace saw the actor slice off the very end of a finger. Whilst it wasn't a serious injury, there was a lot of blood.
"A severe bleed can be dramatic and distressing. The main things here are to control the bleeding, prevent or minimise the effects of shock, and minimise risk of infection. Apply direct pressure over the wound with your fingers, using a sterile dressing or clean, non-fluffy pad. Seek medical attention or call 999 and maintain pressure on the injury. You can read more detailed advice on our website."
The Man With the Broken Arm
Also during that second film, Craig's right shoulder took a hammering during filming and he sustained a torn labrum and spent the promotional tour for the film wearing a sling, post-surgery.
"In a situation like this, your main aim is to support the injured limb and stop it moving, then get to a hospital. Watch our advice on how to make a sling."
Licence to Keel Over
Four years later, with Skyfall, it was the actor's legs that suffered injury, as both his calf muscles ruptured.
"Injuries like this are best treated by the 'RICE' procedure, initially: Rest the injured part; apply an Ice pack or cold pad; provide Comfortable support and; Elevate the inured part. You can read more about that here and in cases where the pain is severe or you can't use the injured limb (or limbs) seek treatment at a hospital."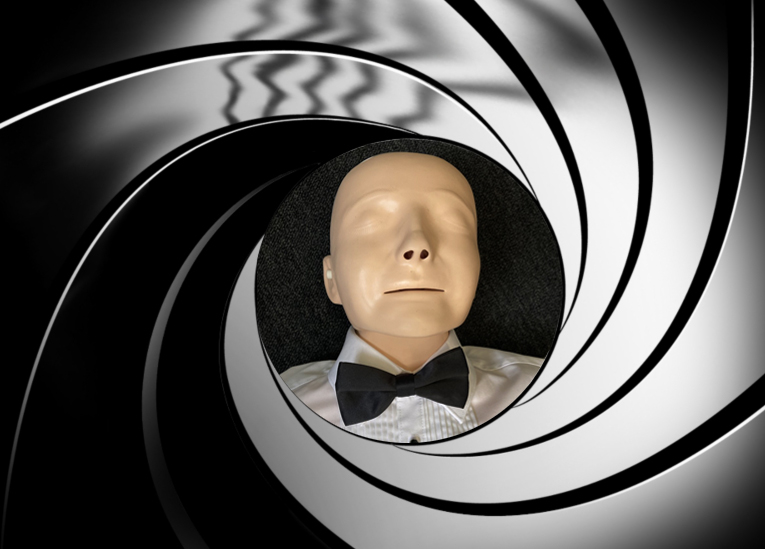 Knee-ver Say Never Again
You can't tell from the final movie (a knee brace was carefully hidden from view, or digitally edited out in post-production) but Daniel Craig's knee was seriously hurt during the shooting of a fight in Spectre.
"A knee injury can make it impossible for you to bend or straighten the joint. Don't try and walk on it or use force to straighten your leg. Instead, you should lie down and make yourself as comfortable as possible, placing padding such as a pillow, blanket or clothing under the injured knee to support it, and call 999 for help. Further support can be provided by applying a roller bandage."
Doctor No!
And – last but not least – for his fifth and final film, there may be No Time To Die but the actor found time to injure his ankle.
"For sprains caused by a twisted ankle, use the RICE procedure to treat the injury but, if there's pain and swelling in the bony areas of the joint, it's best to treat the injury as a fracture; steady and support the leg to prevent any movement, maintain support and call 999."
Everyone at St John Ambulance wishes Daniel Craig a very happy – and safe – retirement. 
Now pay attention 007!
James Bond will return, and if the next 007 needs any first aid advice before taking on the role, we have all the time in the world to offer training.
Meanwhile, our very own Q Branch has an extensive selection of health gadgets, supplies and first aid kits.
To find out more about St John Ambulance's amazing volunteers and how you can support their work visit: www.sja.org.uk/AskMe