8 March 2022: St John Ambulance is working in partnership with Westminster City Council to provide help and support to anyone who finds themselves in a vulnerable position while on a night out in London's West End, through a new volunteering service called Night Stars.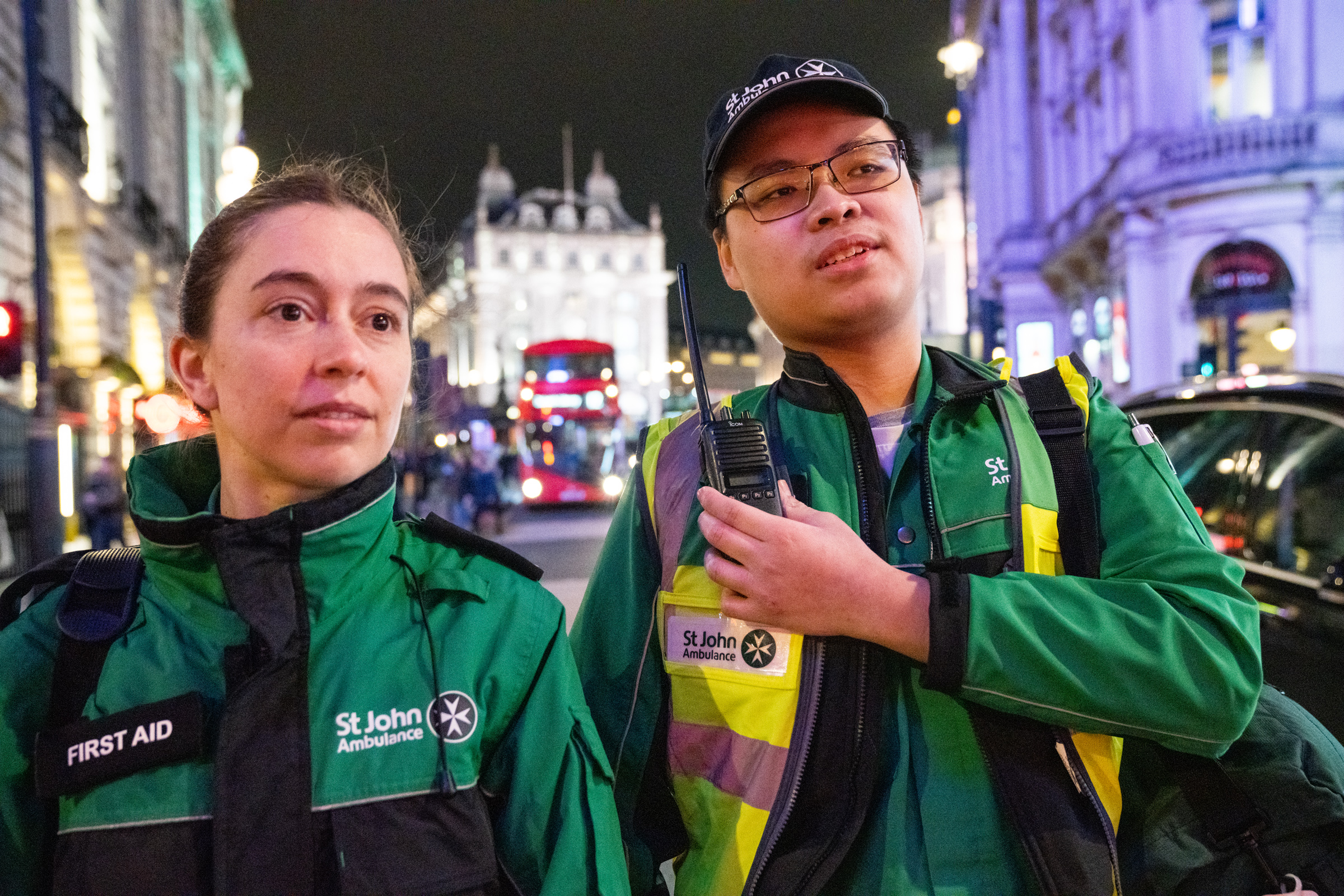 Night Stars volunteers will patrol Soho, Leicester Square, Piccadilly, China Town and Shaftesbury Avenue making sure people can get home safely.  
Highly-trained first aid volunteers from St John Ambulance, working alongside a healthcare professional, will operate a Night Hub giving people a safe space where they can rest, recover or simply charge their phone. Those needing medical attention for minor injuries or illness will be treated at the Night Hub with the Night Star's emergency ambulance able to collect people who are not able to make it to the Hub on their own. 
London's West End is a very popular place for an evening out with many restaurants, bars and clubs. The Night Stars will be a visible presence on the streets every Friday night offering members of the public water and directions, help with contacting friends and family, company while a taxi arrives or they sober up, and help to get medical attention. Volunteers will have a particular focus on, and specialised training in, women's safety. 
The Night Stars follows on from the success of Soho Angels where over a 2-year period 350 people were helped within the Night Hub with 205 people receiving medical attention from St John Ambulance.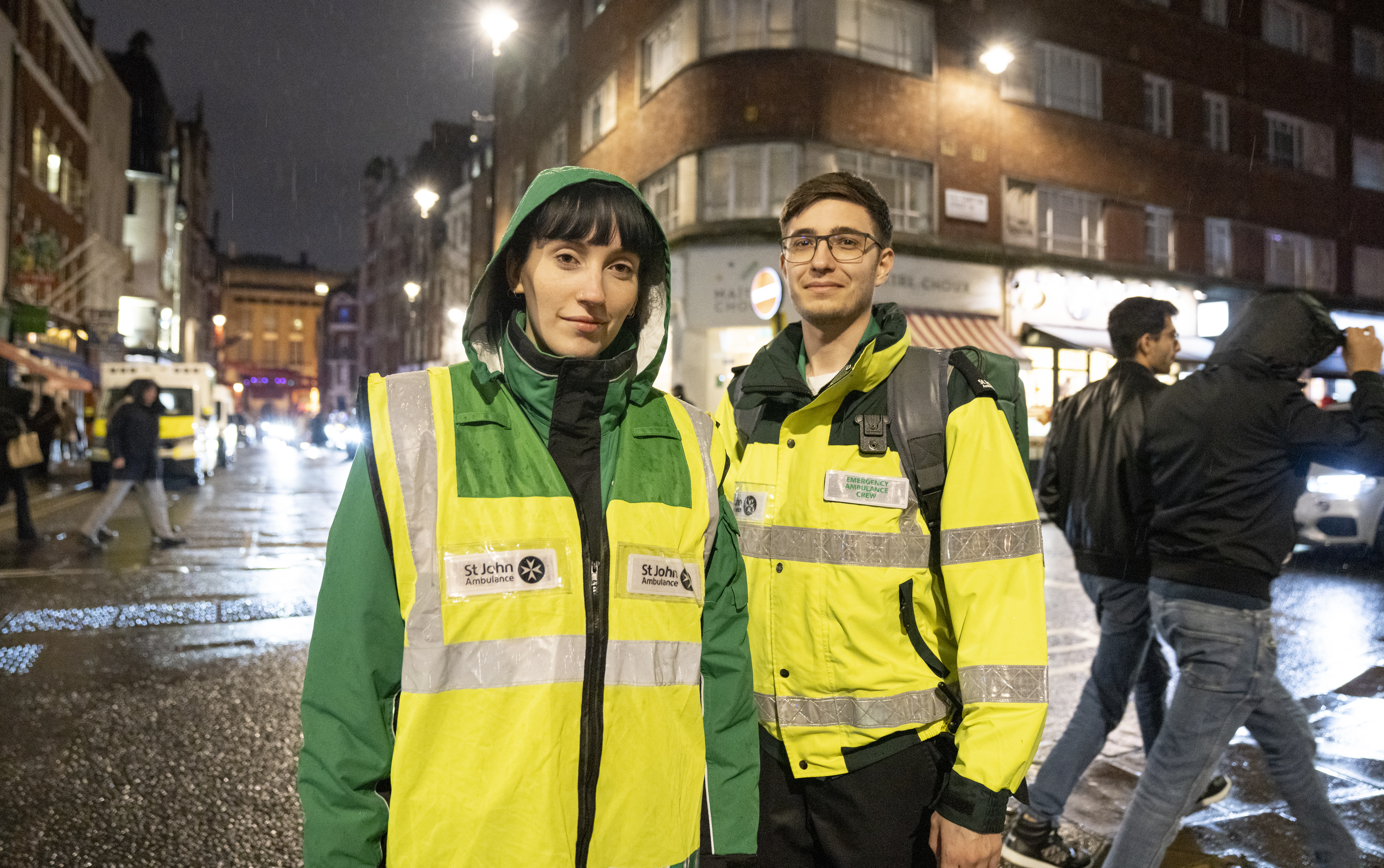 Jade Quittenton, Community Operations Manager at St John Ambulance, said:  
"We are really pleased to support Night Stars. We know how much people value being able to access St John Ambulance's services when they are on a night out. The care and judgement-free space that we offer helps people feel safe and secure while giving them access to medical support helping to avoid unnecessary trips to Accident & Emergency.  
"We are only able to offer this service thanks to our amazing volunteers and we are actively looking to recruit more people to help us deliver projects like this." 
Cllr Rachael Robathan, Leader of Westminster City Council, said: 
"Westminster's nightlife is a safe, inclusive and enjoyable experience for our residents and visitors but for those who do need a helping hand during a night out, the Night Stars are there for you.
"Our volunteers are an incredible group of selfless individuals who are trained to support members of the public and will help anyone who appears to be in a vulnerable situation.
"We all need to look out for one another and keep each other safe and the Night Stars, who will be very easy to identify on the streets of the city in their bright pink jackets, is just one of our new projects under our Night Safety campaign."
To become a St John Ambulance volunteer please visit our 'Get Involved' pages.