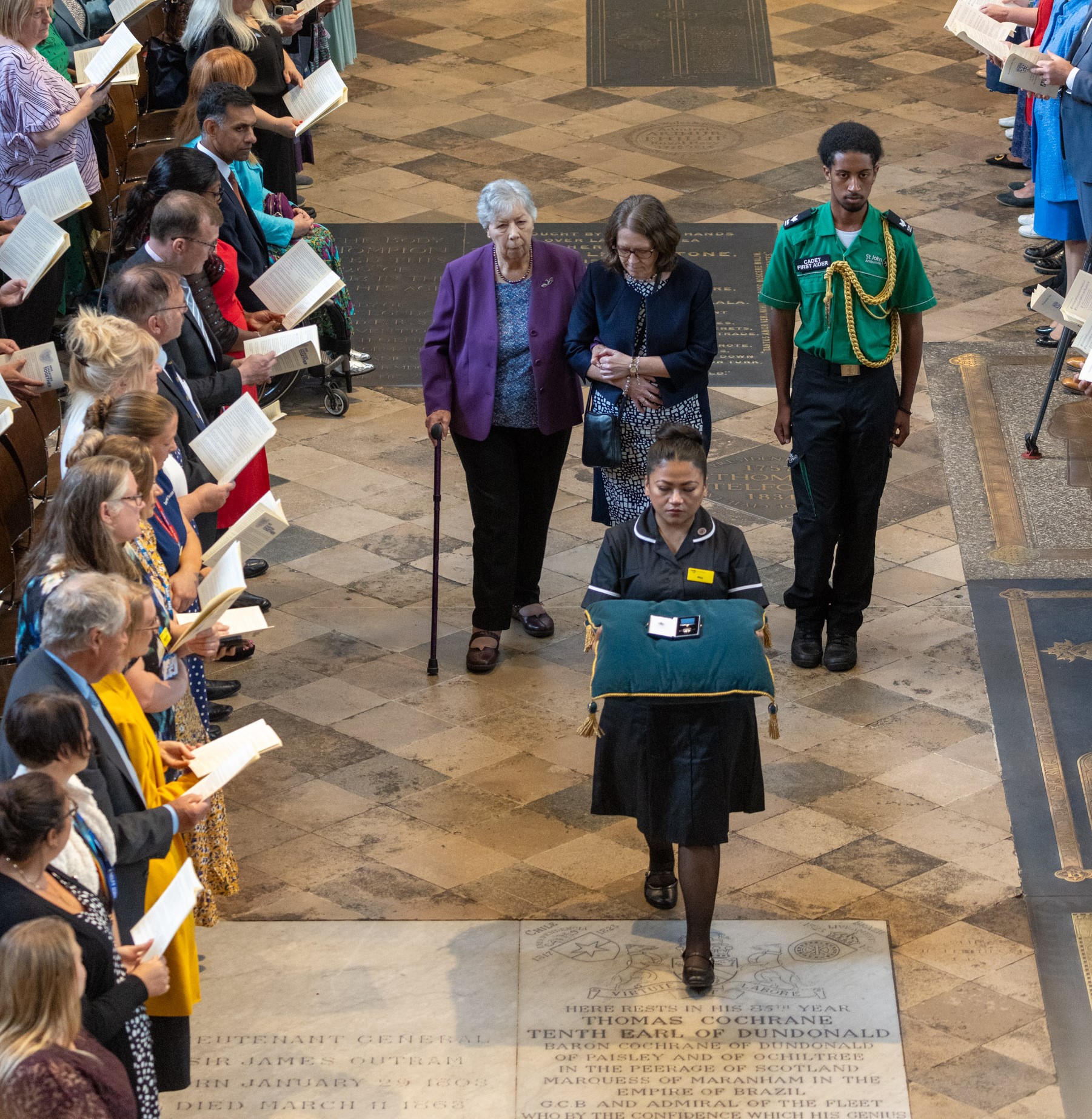 July 6 2023: St John Ambulance's Cadet of the Year, Kyle Dean-Curtis says he is "honoured" to have helped lead the procession at a special event at Westminster Abbey marking 75 years of the NHS.  
Leading the way, Kyle joined by May Parsons, an associate chief nurse who delivered the world's first COVID vaccine, and 91-year-old Enid Richmond, who was one of the first people to work in the NHS.  
Kyle Dean-Curtis, whose experience as a St John Cadet has encouraged him to begin pursuing a role in the NHS as a paramedic, said: "I'm honoured to have the opportunity to represent thousands of young people at St John across the country who, like me, have learnt so much and gained so many new experiences to help begin careers in healthcare - and beyond.  
"The atmosphere on the day was incredible and something I'll never forget.  
The service was held on Wednesday 5 July, and included an Address by NHS chief executive Amanda Pritchard.  
Among the Royals, celebrities, politicians there to pay tribute to the millions of hardworking staff and volunteers was St John Ambulance Chief Executive Martin Houghton-Brown who said: "I'm so proud of the vital role St John has always played supporting the NHS. Whether through delivering millions of lifesaving vaccines, supporting local communities through our ambulance auxiliary, or by helping to train the next generation of young lifesavers and future health care professionals - we will continue to be there for the NHS and its patients - and do so with great pride."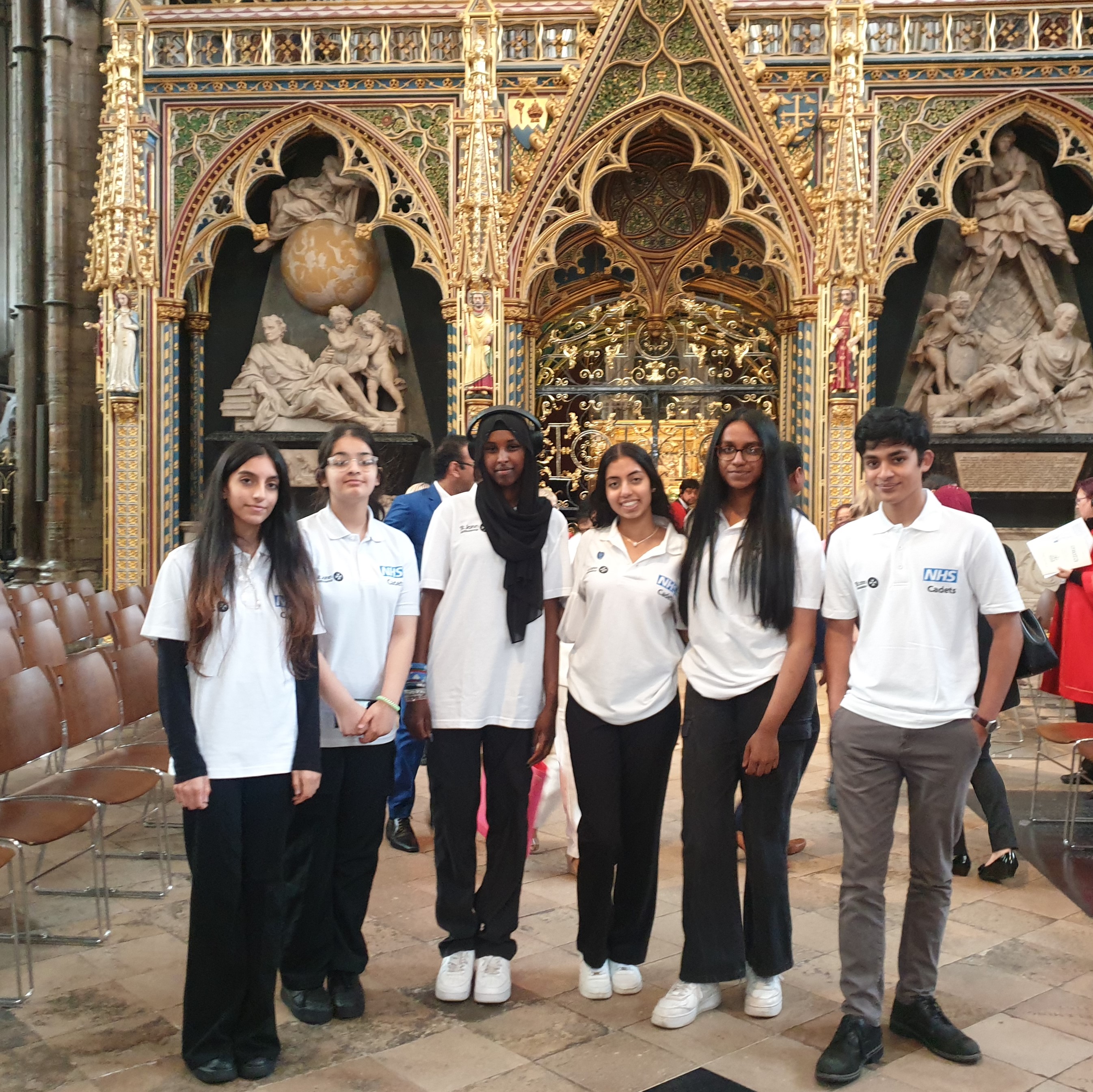 A number of St John Ambulance NHS Cadets also attended. Since its launch in 2020, the youth programme has helped over a thousand 14–18-year-olds gain the skills and experience needed to help kick start careers in healthcare. Recently St John Ambulance began delivering in secondary schools across England with the hope of reaching even more young people to help grow the NHS's future workforce.  
As well as the special Westminster Abbey service, St John Ambulance has also been involved in helping to celebrate the NHS's 75th Birthday through Park Run events and a special episode on popular podcast 'Things I Forgot Were Good For Me'.  
NHS Cadet Sumia Mohamed joined NHS volunteer and NHS England's Head of Voluntary Partnerships for the episode to talk about NHS Cadets and the benefits of volunteering for the NHS. You can listen to the podcast on all popular listening apps.  
For more information on St John Ambulance's youth programmes or learn more about the support St John provides the NHS, visit sja.org.uk.