12 May, 2020: On International Nurses Day, we pay tribute to the amazing professionals who give their time to volunteer with our charity.
The event is celebrated annually on the birthdate of Florence Nightingale – 12 May – and, as 2020 marks the bicentennial of the famous 'Lady with the Lamp', it has been named International Year of the Nurse and Midwife.
St John Ambulance's Chief Nursing Officer, Ginny Storey says: "I know many of our nursing volunteers will be working exceptionally hard at the moment, under difficult circumstances as COVID-19 grips the country.
"I applaud you all for your resilience in keeping going. Also thank you to nurses like me, who have come out of 'clinical practice retirement' to do our bit, no matter how small for society at this difficult time. Proof that nursing as a profession gives you many skills, which you have for life.
"It is rather prophetic that COVID-19 should hit us when we are celebrating the International Year of the Nurse, but it has given nursing the platform to show what we can do, no matter how difficult and challenging."
Meet some of our nurses, including dedicated professionals who are giving their time to help us support the NHS during the COVID-19 pandemic:
Sam Rogers is Trauma Lead Nurse in Dorset County Hospital's A&E department. He is one of the team coordinating St John's efforts supporting the NHS in the county, running ambulances from our hub in Poole, as well as delivering training to prepare volunteers for the current health emergency.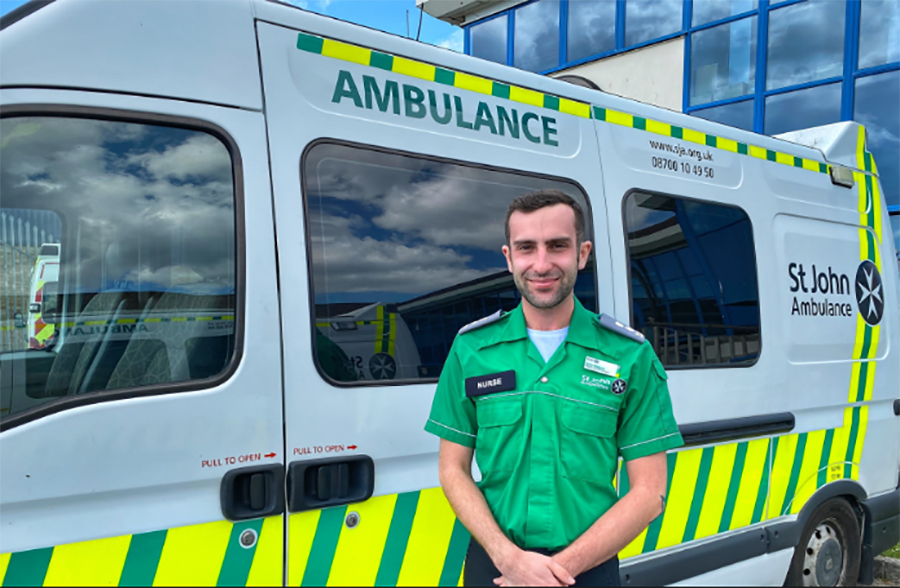 "Being part of St John started as a way of helping me get into a healthcare career, but it's really developed to the point where it's almost a family. Some of my closest friends are in St John. The charity has played a big role in getting me to where I am today, and now I feel like I'm in a position to give something back to my friends, my fellow volunteers and my community.
"Without the support and teaching we're giving, people are at increased risk from this virus, which we've seen spread rapidly in our cities and other countries.
"Our work is actively trying to reduce the spread of the disease, and the terrible impacts it can have on people and their loved ones. We're giving our volunteers the skills and knowledge to support people through these difficult times."
Skye Marshall is a student nurse at Sunderland University, as well as volunteering for St John as an advanced first aider and member of the youth team in Gateshead.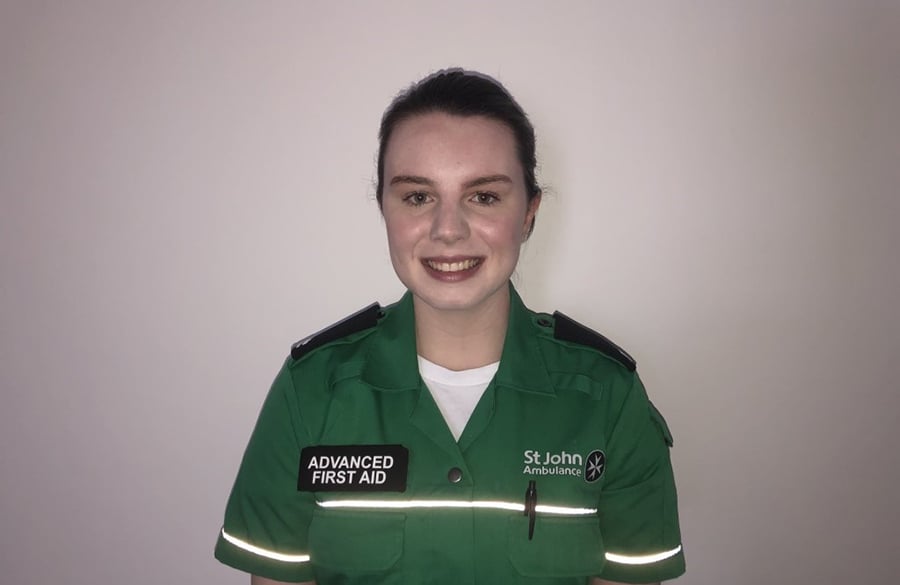 "We might spend much of our time dealing with minor injuries, but we are trained to deal with much more. I am keen to use the skills I am trained in as well as developing new skills to help others."
Peter Hollely works for the Lewisham and Greenwich NHS Trust. His volunteer role with St John includes leading our work with the Soho Angels, delivering healthcare and first aid to revellers who find themselves injured or worse for wear in central London.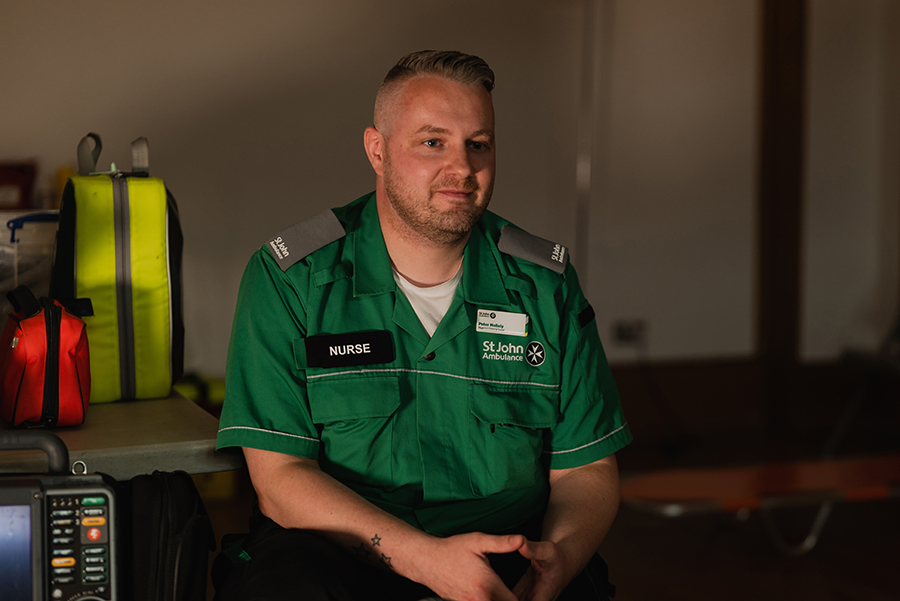 "We have some amazing volunteers at St John Ambulance. They really are the backbone of our charity."
Sandy Collver plays a key role, caring for people at our Hastings Homeless Service.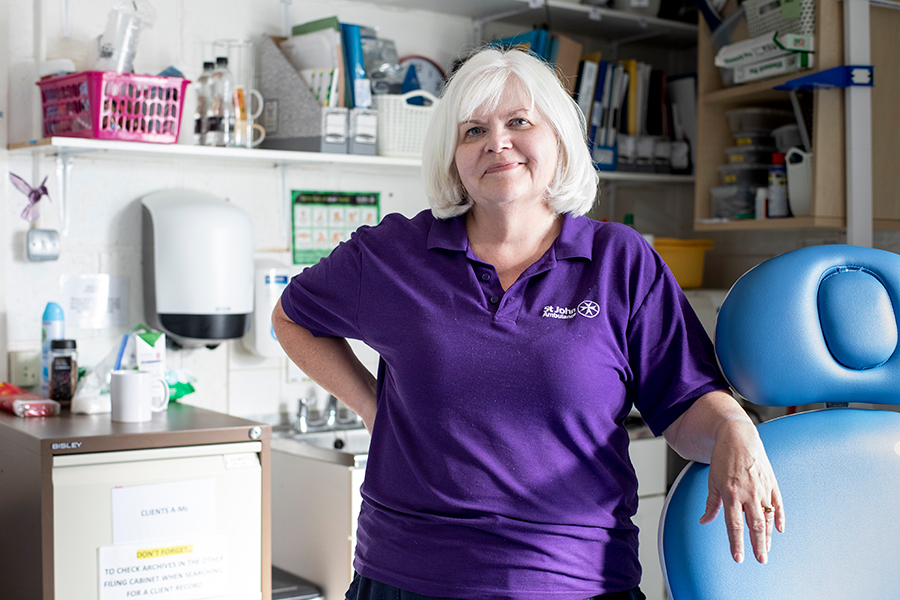 "This is the most rewarding nursing job I've ever had in my life. Hands down."
Claire Bridge is a nurse in Greater Manchester and, outside of lockdown, would normally volunteer for St John as a first aider at Bolton Wanderers' home games. The keen runner started volunteering with us after St John took care of her son when he fell ill during a race.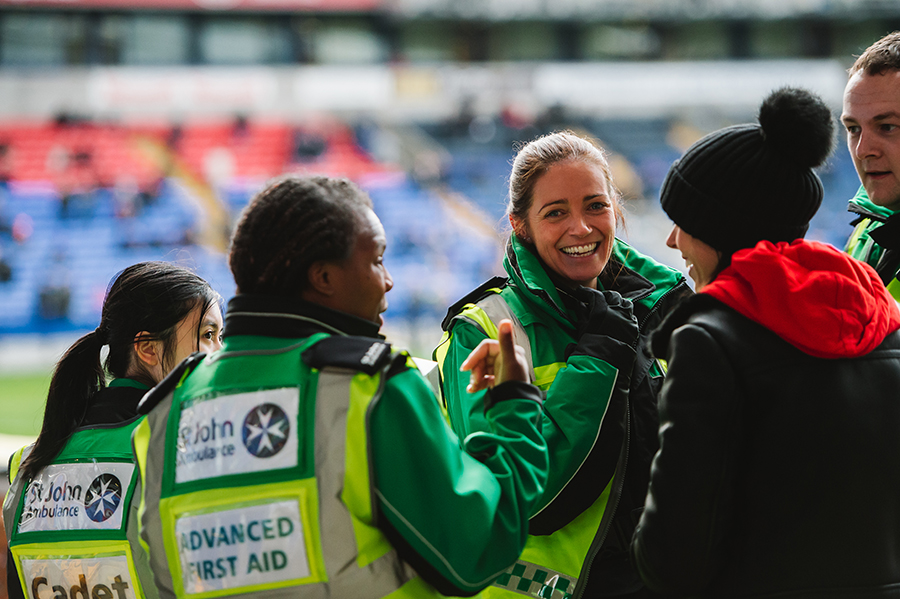 "I was astounded by how caring the St John Ambulance volunteers are and I decided I wanted to part of it."
And last, but not least, Florence Nightingale herself has a connection to St John Ambulance's parent charity, the Order of St John. In 1904, at the age of 84, she was invested into the Order as a Dame of Grace. Her contribution to medical care and social reform embody the humanitarian values at the heart of St John, and her pioneering spirit perfectly aligns with the advances of the Victorian age in which the Venerable Order was founded.