27 October 2020: St John Ambulance has been shortlisted for a prestigious award for a training programme which saw thousands of volunteers rapidly upskilled so they could support the NHS across the country in hospitals, on ambulances, and in communities during the coronavirus pandemic.
The health charity created the COVID-19 Care programme to train volunteers more commonly seen giving first aid at football matches, festivals and community events, to work safely in the COVID-19 environment, support NHS clinicians and help care for patients suffering from the disease.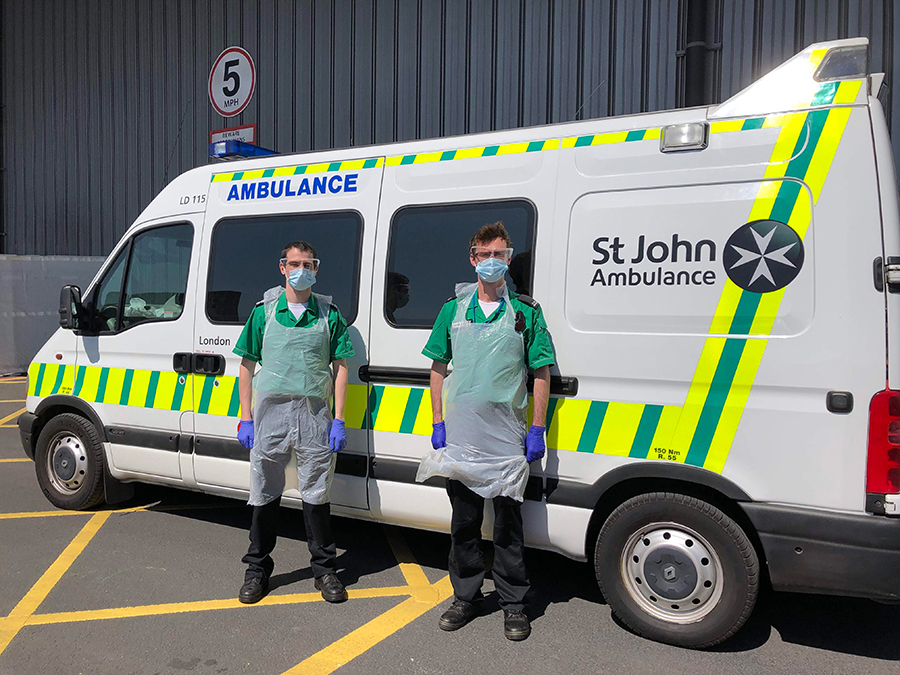 The specialist training was developed in-house in less than a week and the first group of volunteers sent into a hospital within two weeks. 
The COVID-19 Care programme blended essential face-to-face sessions with live virtual training and independent online learning to cut the overall training time down by a third.
To date, more than 4,000 upskilled volunteers have given over 200,000 hours of such patient-facing care. Many more have used their skills behind the scenes to organise vehicles and equipment, including PPE.
They continue to crew ambulances and support NHS clinicians in hospital emergency departments and in communities, where they help with services such as cancer treatment and flu vaccination.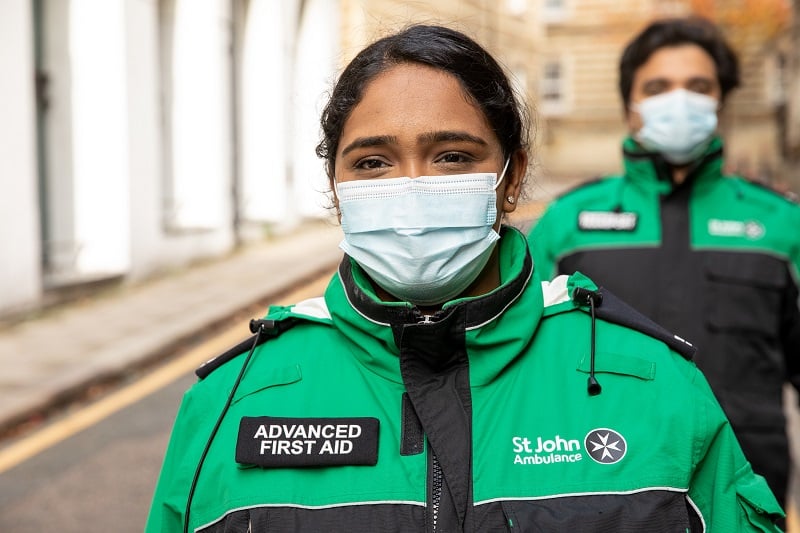 And now St John is in line for a win in the global Learning Awards, in the People Development Programme (Public Sector) category.
Run by the UK-based Learning and Performance Institute, the awards recognise "innovation and achievement in workplace learning" and last year attracted entries from 51 countries.
St John Ambulance's Head of Training, Community Operations, Carl Makins, said: "When we first talked to NHS England in early March, this looked like a formidable challenge. Not only were we required to train at pace and scale, but we had to keep everyone safe from the virus.
"We drew on our decades of experience as a training provider and history of inspiring each other to step up when people are in need. It's incredible what the volunteering spirit can do and we've pulled off our biggest mobilisation in peacetime.
"We continue to volunteer alongside our incredibly hardworking NHS professionals, who can't praise us enough for the quality of our support.
"Our COVID-19 Care training programme is already being further developed to make sure we stand ready as the nation's health reserve in emergencies and I'm delighted it's been recognised by the Learning Awards."
St John Ambulance also developed a suite of free online first aid training courses to support key workers and members of the public during the pandemic.