29 March 2020: St John Ambulance volunteers will work shoulder to shoulder with the NHS and armed forces at the new Nightingale Hospital.

A call for up to 200 first aiders per day from the nation's leading health and first aid charity to work in London's ExCel centre, has seen more than 750 volunteers step forward this week to support this facility and others, nationally.

They are now being selected and given further training, ready to start work caring for coronavirus patients at the temporary hospital from Wednesday (April 1).

"The dedication of St John Ambulance volunteers inspires me every day, but our people's response to this national emergency is extraordinary – my colleagues have been overwhelmed by their willingness to step forward and support the NHS," said the charity's Chief Operating Officer, Richard Lee.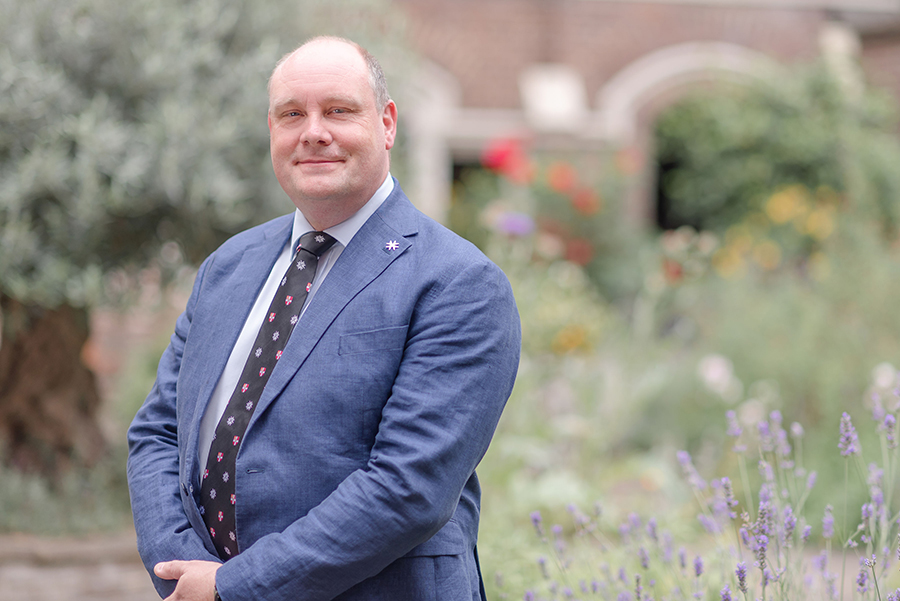 "The clinical skills, resilience and compassion of St John volunteers really matter in a challenging situation like this and we are grateful for their commitment.

"In the coming weeks and months, St John Ambulance will face extraordinary demands, the likes of which our organisation has not faced in peacetime. Our resources will be stretched, and our people will be tested, but we will stop at nothing to help beat this virus."

St John volunteers will work day and night in shifts of 100 people at a time, supporting nurses, looking after COVID-19 patients as they undergo treatment, rehabilitation and during their recovery.

Ruth May, chief nursing officer for England said: "We cannot win this battle against the virus alone, and while our amazing NHS and social care staff are pulling out all the stops to treat more patients with coronavirus, and prepare for the surge in cases we know is coming, I am delighted that St John volunteers are going to be standing alongside our army of workers at the new Nightingale Hospital, London.

"But given the scale of the task ahead we cannot have too many doctors, nurses or other health care staff, so if you have left the NHS, and would like to play your part in supporting colleagues in their time of need, it is not too late, your NHS still needs you."

Meanwhile, St John Ambulance is sending teams of volunteers to hospital emergency departments, and the charity's ambulances and highly trained crews are being put at the health service's disposal, all over England.

The charity – which has been around for more than 140 years – has around 8,500 available health volunteers, and provides the nation's auxiliary ambulance service.

More St John volunteers will join frontline operations supporting the NHS as the charity upskills more than 1,000 of its volunteers through an unprecedented push on training activity, over the next few days, and people take four weeks off work to join the fight against COVID-19.

St John is also working on fast tracking more people with existing first aid qualifications and clinical skills into the organisation, with more details to be announced shortly.