19 February: St John Ambulance last night won a prestigious award for its training programme to upskill thousands of volunteers so they could care for patients alongside NHS professionals in hospitals, on ambulances and in communities during the pandemic.
The health and first aid charity was presented with a silver in the People Development Programme category of the Learning Awards, which recognise innovation and achievement in training.
At a virtual ceremony, UK-based host, the Learning and Performance Institute, said the winners had risen to the top of the largest number of entries ever received in the awards' 25-year history.
St John's COVID-19 Care training programme was designed in March 2020 to train volunteers more accustomed to giving first aid at football matches and community events to work safely in the pandemic environment, including going in to support NHS teams in hospital emergency departments for the first time.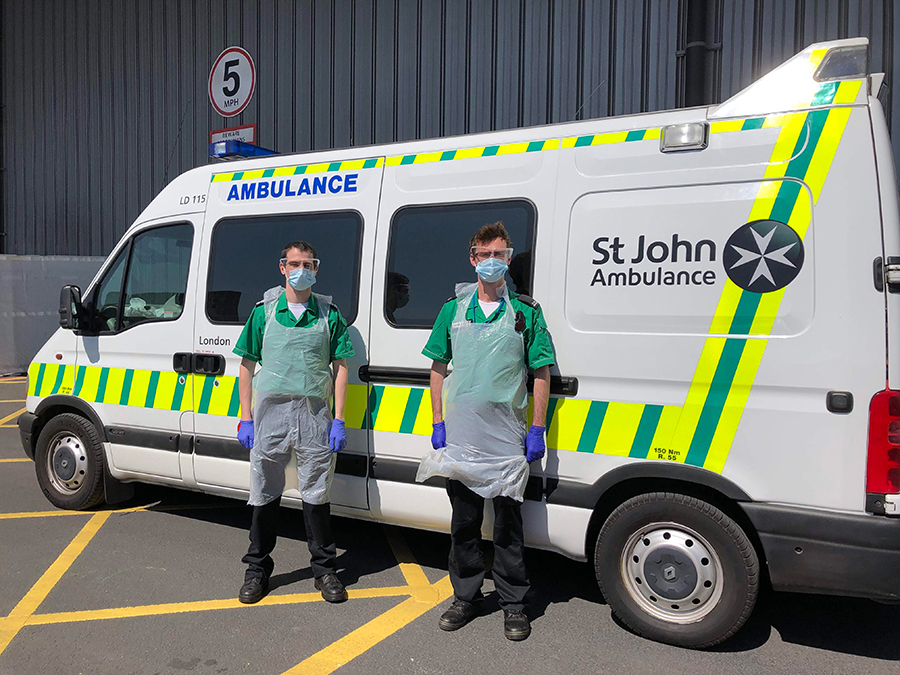 The specialist training was developed in-house in less than a week, as the coronavirus pandemic took hold, and the first group of volunteers sent into a hospital within a fortnight.
The programme blended online learning with face-to-face training to cut the overall training time down by a third and enable St John to deliver its biggest ever peacetime deployment of volunteers at pace.
To date, 5,000 volunteers have received the training and used their skills to provide more than 300,000 hours of patient-facing care and support to the NHS during COVID-19.
Their roles include taking patient observations in hospital emergency departments, responding to 999 calls as ambulance crew and working with community partners to support services such as blood donation and caring for the homeless.
St John Ambulance's Head of Training, Community Operations, Carl Makins, said he was delighted with the award: "This is a great reward for an amazing team effort. Training so many volunteers in such a short timeframe was a huge challenge, but we knew St John volunteers could really make a difference on the frontline if we could get them there.
"A huge thank you and well done to everyone involved, especially the thousands of volunteers who stepped forward without hesitation to give frontline care in such challenging circumstances."
Carl added that the COVID Care training had laid the groundwork for an even bigger operation currently underway at the charity; assisting with the NHS vaccination programme.
Since early January, St John has trained more than 10,000 volunteers in COVID-19 vaccination roles, in which they are deployed at 50+ centres across the country. The charity's vaccination volunteers have already given more than 30,000 hours of their time.