April 13, 2022: St John Ambulance, leading first aid and health charity, has teamed up with Virgin Radio UK to say a great 'Big Thank You' to key workers at two major music concerts across England this April.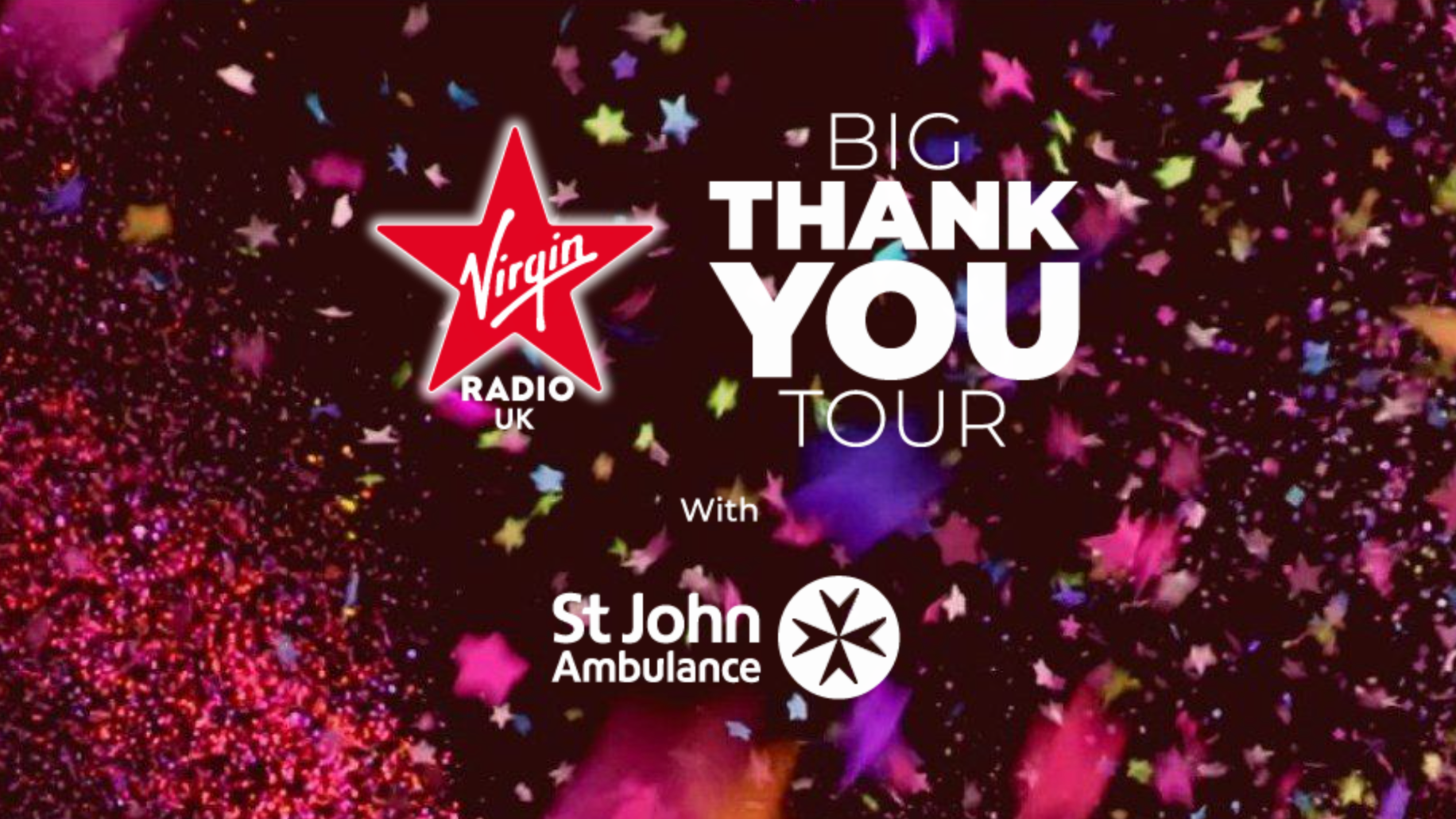 To celebrate the UK's key workers, St John and Virgin Radio UK have arranged for some of the UK's favourite bands and singer songwriters to perform their hits at free concerts in Manchester and London.
These special celebratory nights will see the Kaiser Chiefs, David Gray, Ash, The Fratellis and Isaac Stuart perform and thank key workers – including our St John volunteers - for their tireless work responding to the coronavirus pandemic.
Chief Executive of St John Ambulance, Martin Houghton-Brown said: "It's been an incredibly challenging time for the whole nation, but this 'Big Thank You Tour' is the perfect opportunity to celebrate and thank all those who have gone above and beyond caring for and keeping the country running.
"We're proud to be supporting the events in Manchester and London and use the opportunity to make some noise about our inspiring young St John volunteers and the lifesaving work they do in their communities each and every day."
St John Ambulance's sponsorship of these events coincide with the launch of the next phase of our 'Ask Me' campaign - recognising the Year of Youth, marking the centenary of our Cadet programme and our charity's enduring commitment to young people. The campaign aims to help recruit more people into our youth programmes, encourage everyone to learn first aid skills, and increase vital donations to support our lifesaving work. 
The 'Big Thank You Tour' will run alongside St John Ambulance's media activity in The Times, Virgin Radio and The Sun, where we will be sharing moving real-life stories of our incredible volunteers across the country.
Above the YouTube link showing the incredible work of our St John people will be projected onto arena screens at the events to an audience of thousands.
Virgin Radio Content Director, Mike Cass said: "At Virgin Radio UK, we wanted to do what we could to celebrate our key workers and thank them for everything they have done for us all during the pandemic. The Big Thank You Tour will be one big rock star thank you, from some of the best names in the business with lots of great music."
The Virgin Radio Big Thank You Tour shows are being held in England at the AO Arena, Manchester on Tuesday 26 April and culminating in the OVO Arena, Wembley in London on Thursday 28 April.
Tickets are available for key workers for free, by going to the www.BigThankYouTour.co.uk but be quick, they are going FAST.
Since 2020, St John has devoted itself to the fight against Covid, responding to 999 calls, working in hospitals, enabling the safe return of events and much more, including training almost 30,000 volunteers who have spent a million hours giving Covid-19 vaccinations. 
To find out more about St John Ambulance's lifesaving work, its 'Ask Me' campaign, first aid advice, how you can get involved or donate, please visit www.sja.org.uk