June 10, 2022: Each year around 60,000 people in England have an out of hospital cardiac arrest - yet only 15% of the public would feel very confident using a defibrillator – the lifesaving equipment which increases the chances of survival by up to 70% according to new research by St John Ambulance the first aid and health response charity.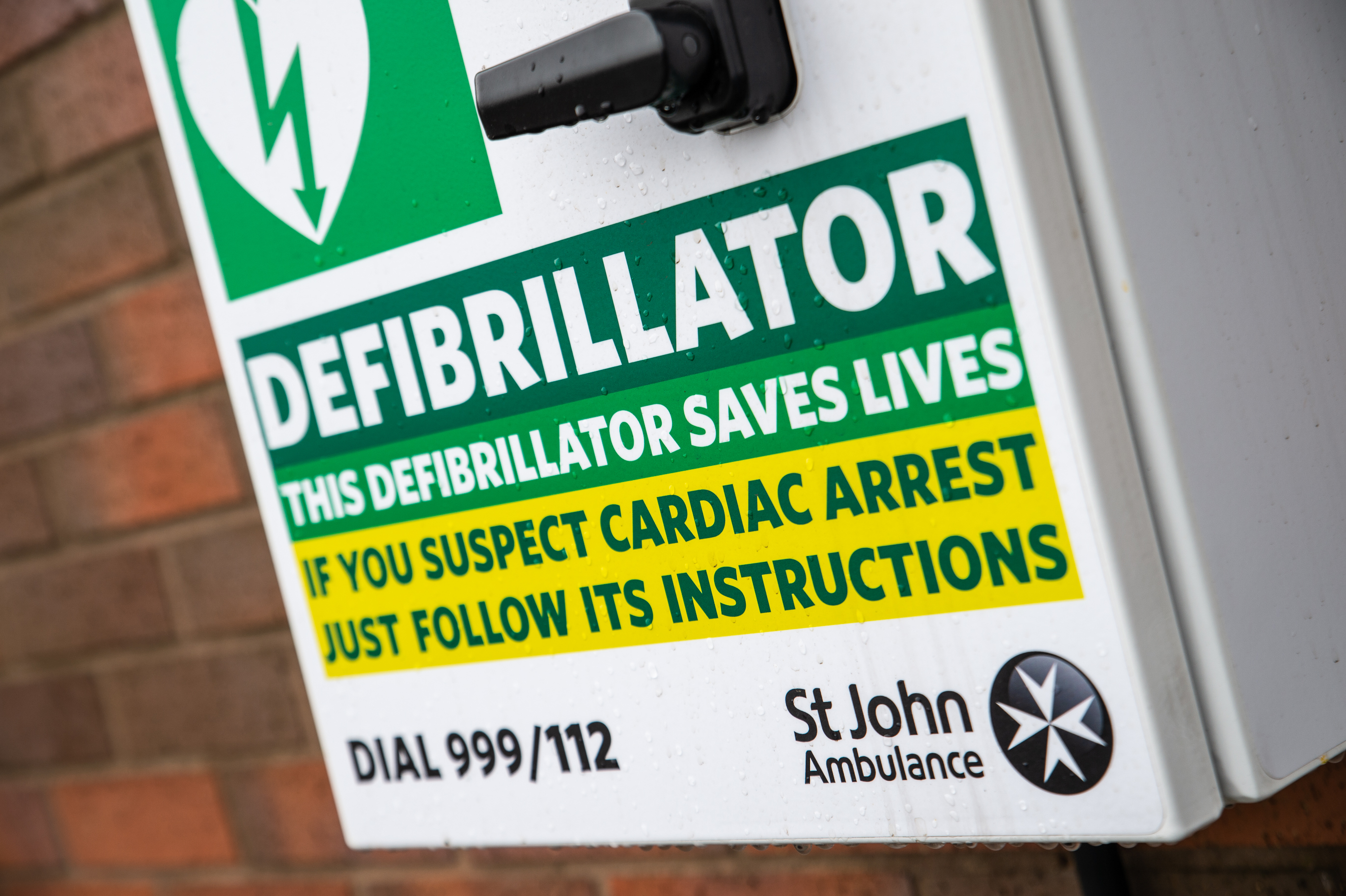 Christian Eriksen's high profile cardiac arrest, one year ago this weekend during Euro 2020 (June 12), initially prompted huge interest from the public to learn CPR and find out more about defibrillators when they saw the benefit of quick action from medics using both, yet 52% do not know where their nearest defibrillator is when they are easily accessible and every second counts.  

Despite St John continuing its vital work in communities across England through its CPR Community Network - which is made up of volunteers delivering free defibrillator awareness sessions and helping people locate their nearest device in partnership with the NHS -  the charity is calling on more people to prioritise familiarising themselves with defibs, so more people know what to do to save a life. 
St John Ambulance's medical director, Dr Lynn Thomas says:  "We applaud members of the public for their immediate and urgent need for information following Christian's cardiac arrest, however there is still this nervousness and unfamiliarity around using one.  
"Without chest compressions or the use of a defibrillator, the chance of survival decreases by 10 per cent every passing minute and so we need people to feel confident to act immediately. I cannot emphasise enough the difference early defibrillation can have in a cardiac emergency. 

"Despite looking techy, defibrillators are simple to use, and can be used on anyone over the age of one. They work by giving a shock to the heart to help it restart and beat again. The machine will tell you what to do but remember to call 999 and put your phone on speaker. The call handler will guide you through the next steps. 
"You can find defibrillators in stadiums, by stations, in supermarkets and on high streets every day. And each device speaks to you and guides you though each stage of this process – so you can't do harm to a person when using a defib and doing something is better than nothing." 
Positively though, the research found younger generations were most likely to have the confidence to use a defibrillator in an emergency, with 55% of 10–24-year-olds saying they knew how to use one. 

St John Ambulance gives adults and children as young as five lifesaving skills and confidence through its first aid training. 

St John conducted the survey to coincide with its Ask Me campaign to highlight its work helping communities gain the skills to save lives where they live and work.  
Watch St John's first aid video showing how to use a defib on YouTube. Also search #AskMe for further news.