May 31, 2022: St John Ambulance volunteer has been revealed as the first Platinum Champion Award winner.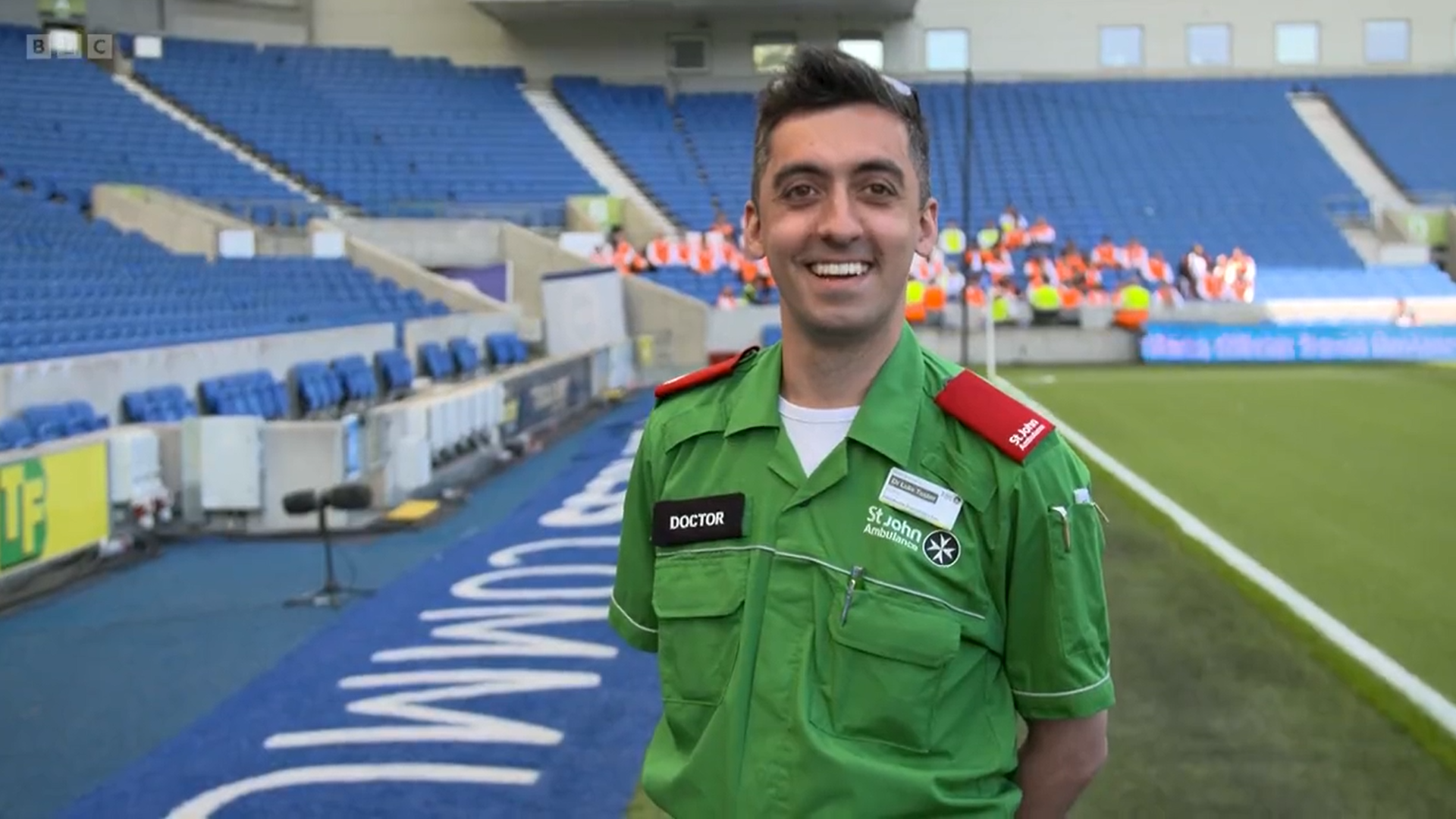 Viewers of the BBC's The One Show, last night, saw Dr Luke Tester (27), surprised by family, friends, fellow St John volunteers, and presenter Matt Allwright. 
Luke, who now lives and works in Brighton, began volunteering with St John as a Cadet at home in Buckinghamshire. He continued volunteering throughout medical training in Exeter and Cornwall, and now juggles his time between a busy hospital Emergency Department and his work for good causes. 
"This award has come as an enormous surprise and is a huge privilege," says Luke. 
"I wouldn't be the person that I am without the opportunities that volunteering has given me, and I'm hugely grateful for those who continue to support and inspire me in my volunteering. It's an honour to have been recognised like this." 
The Platinum Champion Awards were launched by the Royal Voluntary Service, in honour of their Patron, Her Majesty The Queen and the great example she has set in her 70 years of service. Her Majesty is also Sovereign Head of the Order of St John, which is St John Ambulance's parent charity. 
In partnership with The Big Jubilee Lunch, the awards are an official Jubilee project to celebrate outstanding volunteers across the country who are making a difference every day. 
RVS President, HRH The Duchess of Cornwall said: "The Platinum Champions Awards have given us the opportunity to celebrate the remarkable contribution of all volunteers, who truly are the backbone of our country.   
"Congratulations to all our Platinum Champions – and my heartfelt thanks to you and to the millions of volunteers across the UK who give their time and talents so generously."  
Thousands of people aged from 16 to 101 from all over the UK and supporting a range of causes were nominated and from these nominations, 490 volunteers have been hand-picked by a judging panel presided over by The Duchess of Cornwall, and crowned Platinum Champions. 
All 490 Platinum Champions will receive a specially designed pin and a signed certificate from HRH The Duchess of Cornwall. 
The 70 most outstanding volunteers, including St John Ambulance's Dr Luke Tester, have also been invited to celebrate at a special edition of The Big Jubilee Lunch in London on Sunday June 5. 
You can watch The One Show's feature on Luke. And you can read more about St John Ambulance's role in the Platinum Jubilee celebrations.