May 31, 2022: Almost 1,000 St John volunteers will support the Queen's Platinum Jubilee celebrations in London this week, with thousands more keeping people safe at events across the country.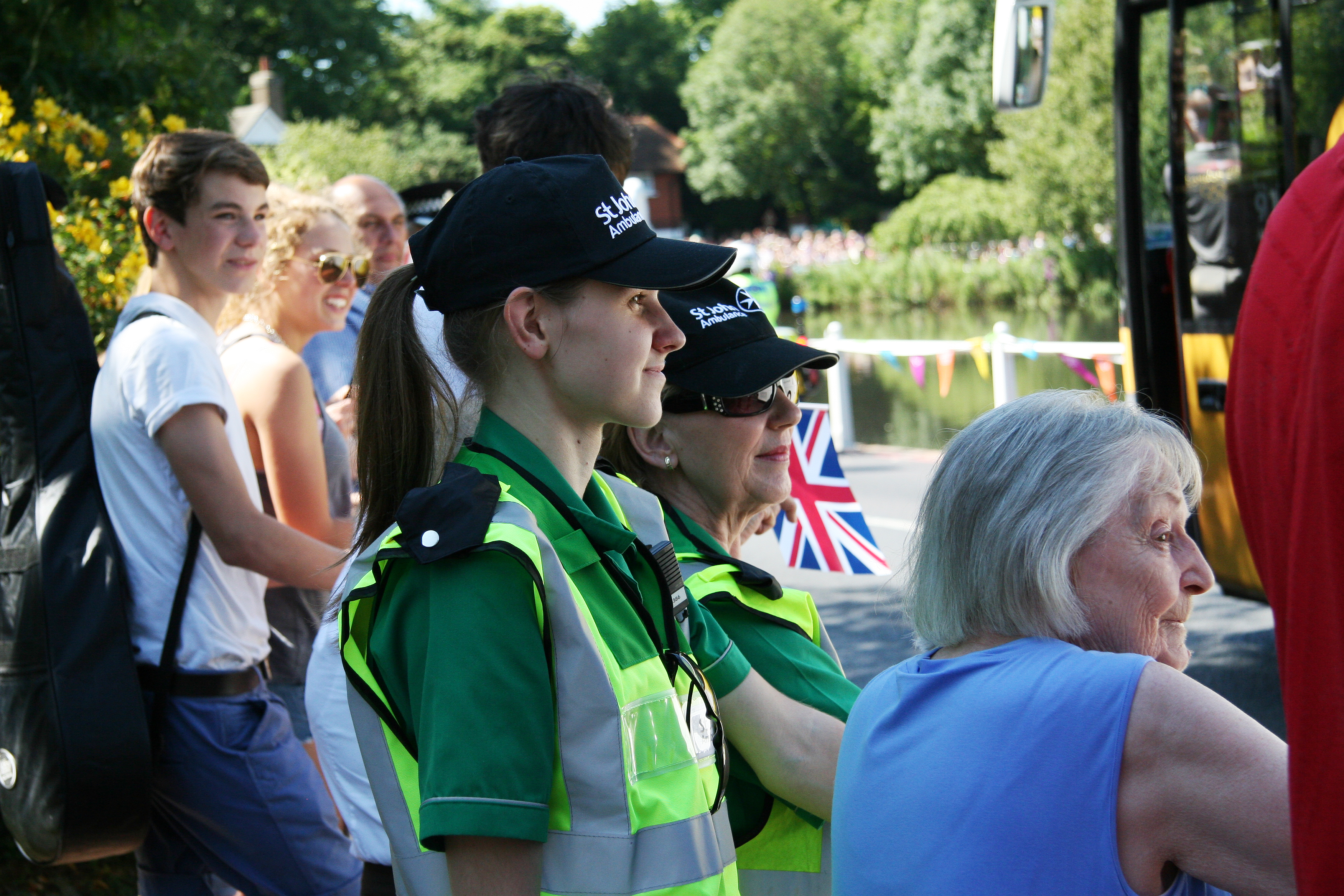 The leading first aid and health response charity is the main medical provider for events in the capital, which hundreds of thousands of members of the public are set to enjoy over the bumper four-day bank holiday weekend.
In London, volunteers – including 100 St John Cadets, the youngest aged 13 – will be working throughout the festivities. St John is providing healthcare professionals ambulance crews, cycle responders, control room volunteers and over 500 first aiders.
St John Ambulance's Director of Health and Volunteer Operations Craig Harman, says: "We're extremely proud of all our dedicated volunteers who will be working incredibly hard to support the Jubilee events this week – as well as all the teams who have been carefully planning behind the scenes to help make this happen.
"This year is a special one for St John, not only are we celebrating our charity's Sovereign Head, Her Majesty The Queen's incredible milestone, but it also marks the centenary of our Cadet programme, which is extremely fitting given all the support our inspiring young people are providing the public across this four-day weekend.
"We hope everyone attending the events in London, or in their local communities, enjoy themselves. But please do look after one another – and if you're drinking, please do so sensibly."
The events St John will be supporting and taking place across London include the Trooping the Colour (2 June), Service of Thanksgiving (3 June), Platinum Party at the Palace (4 June), and the Platinum Jubilee Pageant (5 June).
In addition, thousands of St John volunteers will also be supporting communities at over 400 events across the country, including a concert at Plymouth Pavilions, Rugby in Leicester, the Epsom Derby and Gloucester Tall Ships, to name a few.
Meanwhile, the charity is also continuing its support to the NHS through responding to 999 calls, working in hospitals and helping deliver the Covid vaccination programme.
The charity is recruiting new volunteers in many roles, from first aiders to youth leaders and vaccinators. For more information, plus free first aid advice visit www.sja.org.uk