Wednesday 17 May, 2023: A total of 21 inspiring young St John youth volunteers will celebrate achieving their Gold Duke of Edinburgh's (DofE) Award in Buckingham Palace Garden at a festival-style celebration this week, (May 19th) hosted by HRH The Duke of Edinburgh in his first celebrations as Patron of the DofE charity.
The Gold achievers include Tom Tanner, 20, a Health Care Assistant in A&E at the Princess Royal Hospital in Telford, who has been a volunteer with St John since a small child. Tom successfully achieved an assisted Gold last summer in the heatwave in the Forest of Dean.
He explained, "I have a physical disability and haven't been able to follow my dream of joining the RAF, being a pilot, but being in St John has helped me to realise that I can do things. I have pushed myself, especially doing my Gold DofE last year, with no one else that I knew, in the middle of nowhere, in a heat wave. I overcame the challenges of walking distances, I used my crutches and also had the use of an all-terrain wheelchair for the longer distances.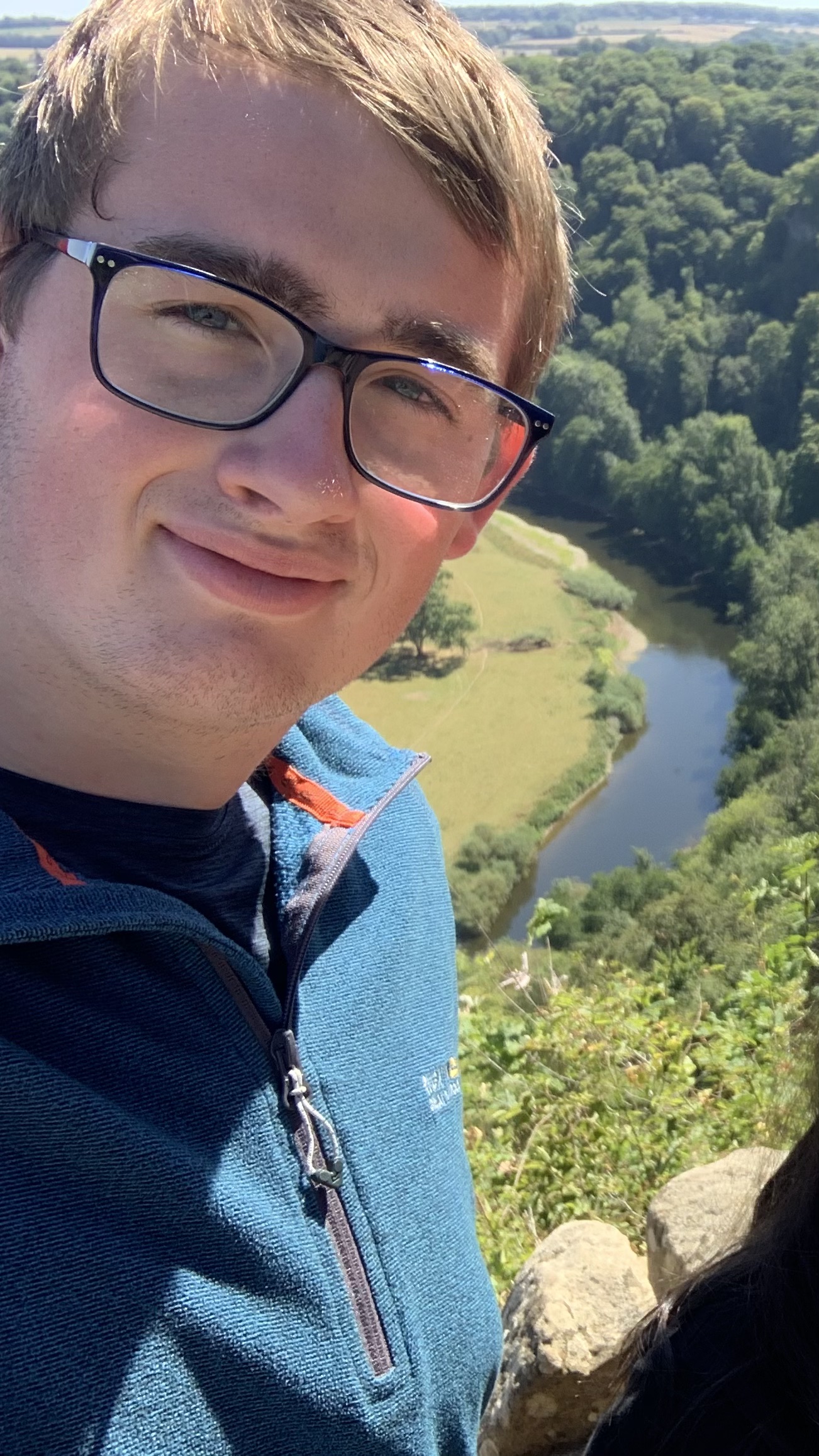 Tom Tanner
The St John Ambulance Youth Leader said, "I thoroughly enjoy working with Badgers and Cadets and my dream is to be a children's nurse. I have also just become the unit DofE leader. I want to prove to others that having a disability doesn't mean you can't do things. You can."
He added, "My key learning from the expedition is everyone is different, but we can all achieve if we focus on the challenge…You just try your best that's all you can do. If you want to achieve you will. When I was younger, I was told I wouldn't be able to walk again, and I've managed to do this."
National DofE Manager at St John Ambulance, Richard Salter was key in supporting Tom, finding Tom a reduced mobility expedition to complete and funding from a DofE grant.
The Duke of Edinburgh's Award has three levels of the Award you can work towards - Bronze, Silver, and Gold. Each award is split into four categories of activities (five categories for Gold).
Richard said, "I am delighted Tom was able to achieve his Gold DofE Award and his attainment is truly an inspiration. In St John we do everything we can to ensure everyone can access the benefits of completing a DofE award, and that it can be accessible to all. I hope young people who feel they are not able to complete their Gold DofE Award will read about Tom's achievement and think again!"
Mariam Ibrahim, 23, who is studying for a Masters in Law, at UCL in London, has been a volunteer for St John's for 10 years joining as a Cadet, and is now the Young Trustee for St John.
She said, "One of the reasons I joined as a Cadet was because I wanted to do my DofE as I thought it would be a really great way for challenging myself and trying something new. My qualifying Gold DofE expedition was in October in Dartmoor. I had never previously stayed overnight in a tent - I didn't even know how to put up a tent or cook on a trangia stove before DofE. I had never walked that far before!
"We had very challenging weather - fog and ice in the cold mornings when we set off, lots of wind, and substantial rain. But that is all part of the experience and I really bonded with my group as part of that. My first aid skills also came in really handy throughout all the expeditions, dealing with blisters and even an asthma attack."
Mariam said her lack of natural "sportiness" made her even more determined to achieve her Gold, and she would recommend the whole DofE experience to others, plus 'it was really great to explore new areas of the UK.'
St John Ambulance Gold achievers:
Tom Tanner
Mariam Ibrahim
Harriet Everson
Liam Lezama-Johnson
Steven Schnabel
Lottie Mills
Haaris Qureshi
Abigail Neale
Katherine Wilson
Mccauley Glossop
George Keen
Christina Colwell
Philip Kucharski
Harry Cooke
Laura Beech
Mishaal Sofia
Chaudhry Charlotte
Wigley James
Harper Gerald
Hargreave Mawson
Joseph Wasilewski
Anita Sandhu
Buckingham Palace Garden will be transformed into a festival-style celebration for 9,000 young people who have shown extraordinary perseverance, creativity and resilience to complete their Gold DofE in schools, community organisations, youth groups and workplaces, all over the UK.
National DofE Manager at St John Ambulance, Richard Salter said, "A huge congratulations to all 21 of our Duke of Edinburgh Gold Award recipients. I am extremely proud of everything they have achieved over a significant period of time to achieve a Gold DofE Award. I would encourage all young people to give it a try – and earn yourself some bragging points once completed!"
Find out more about how you can do your Duke of Edinburgh with St John Ambulance.