"I've always wanted to help people, in whatever small way I can. I run a small logistics business as my day job, but I wanted to support the nation on a bigger scale. Joining St John Ambulance was the perfect way to do that, and I've been volunteering for almost a year now. I have all sorts of duties, from supporting the community with the Brighton Homeless Service and as a First Aider, to keeping our operations running with the Logistics team.
I feel it's very important to do your part during a crisis. The skills St John has taught me are needed now more than ever, to offer support to the vulnerable and to the community at large.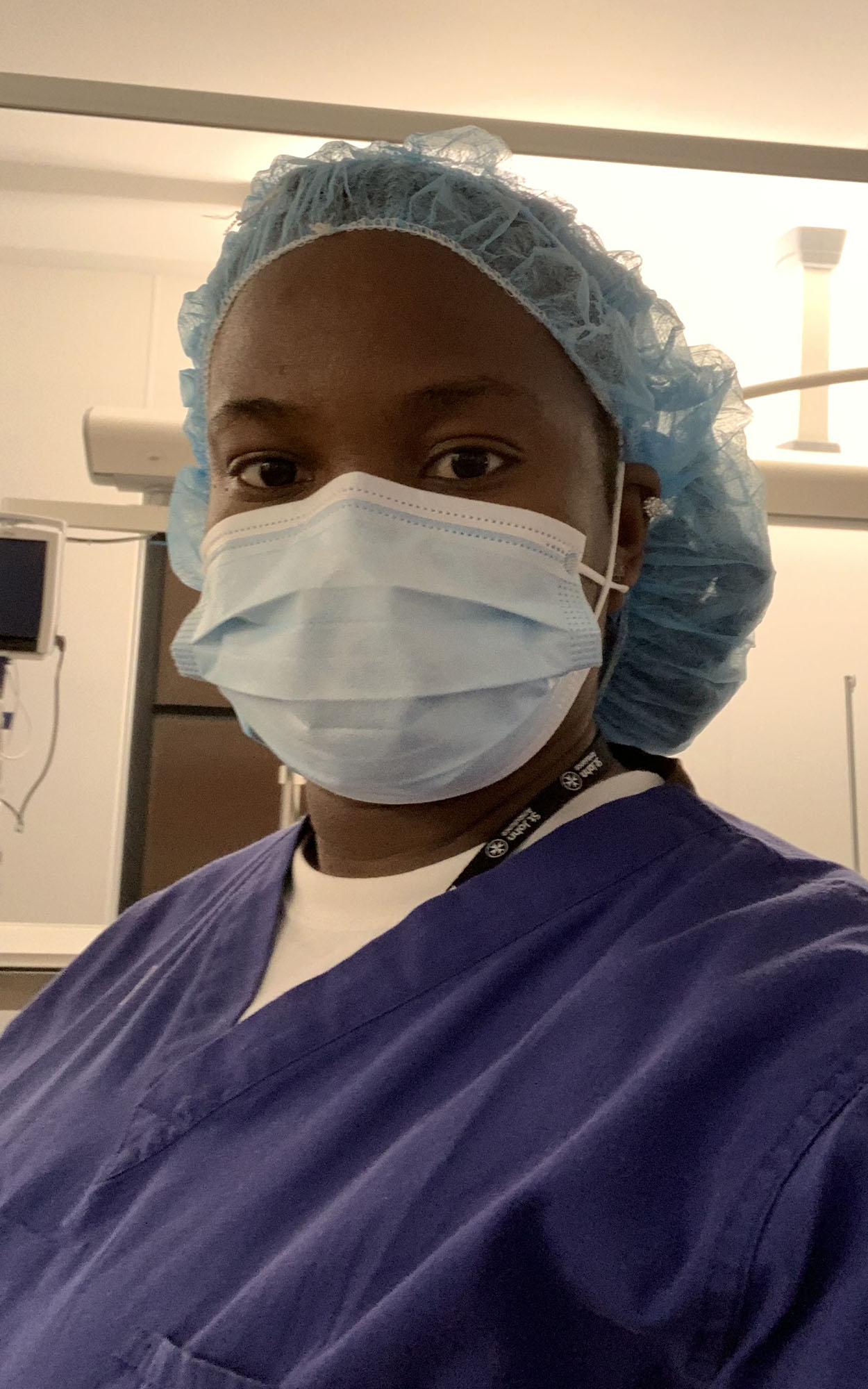 As part of our COVID-19 response I've been volunteering in hospitals. This includes lots of different tasks, from taking blood pressure and performing ECGs, to helping to wash, change and feed the patients. We also carry out bladder scans, urine testing and blood glucose tests, so there's always plenty to do.
"There have been some difficult moments, like the shift when I was looking after a young person who was set on taking their own life."
I cried at the end of that shift because here were people dying from the virus who would have loved to carry on living, and this young person would rather be dead. I felt their pain and despair deeply, and prayed that somehow, they could turn from that path.
That said, I have loved every single shift. It's been so rewarding for me because of the gratitude from the patients, the new skills I've learnt, and the staff who've supported me. Most of all, I feel like I'm serving humanity, which is an idea very dear to me – and the very reason why I joined St John.  
So far being with St John has been great. I'm loving all that I'm doing, and it's been really fulfilling. My next step is to become a response driver, which I'm confident I'll be able to do."