17-year-old cadet Shimin Hoang hopes to study medicine when she leaves school. She explains how volunteering with St John from the age of 10 has not only shaped her career choice but boosted her when she was suffering from depression and gave her lifelong friends.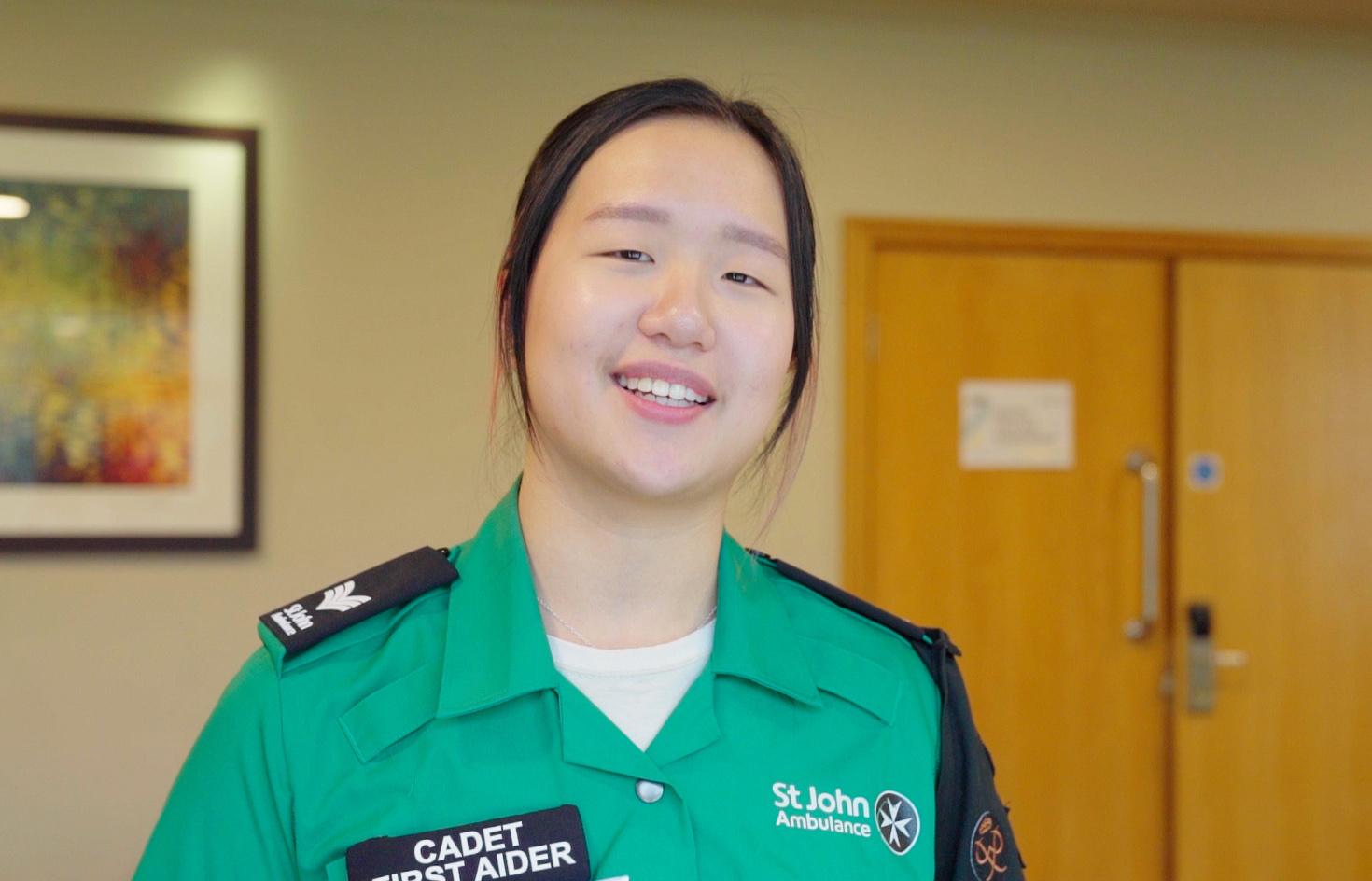 'I describe my journey with St John as the life of a butterfly. It has shaped me from a young caterpillar into something extraordinary such as a butterfly.' 
I joined St John quite young, along with my older sister. I was the annoying younger sister who followed everything their siblings did! But when my sister left, I stayed on to pursue my own path.
My St John experience has led me to meet a lot of people from different professions and guided me towards a career in medicine. I didn't join St John for my career, but it has helped me narrow down what I want to do. 
My largest role has been during the Covid vaccination rollout, when I helped to train volunteer vaccinators in first aid and then delivered care myself at vaccination clinics. It was tiring but very rewarding. 
'These events have given me so many good memories to look back on and really helped with the lows I experienced during lockdown.'
During my last years of GCSE, I struggled with depression and keeping up with the high pressures of school. Along with coming out of an unstable time post-lockdown – where we were still unsure if exams were going ahead – it took a toll on my mental health.  
Over this period, I turned the age where I could attend some of the big London events such as Wimbledon, Pride and the Euros as a Cadet First Aider. Going to these events gave me a big boost and the opportunity to make many new friends.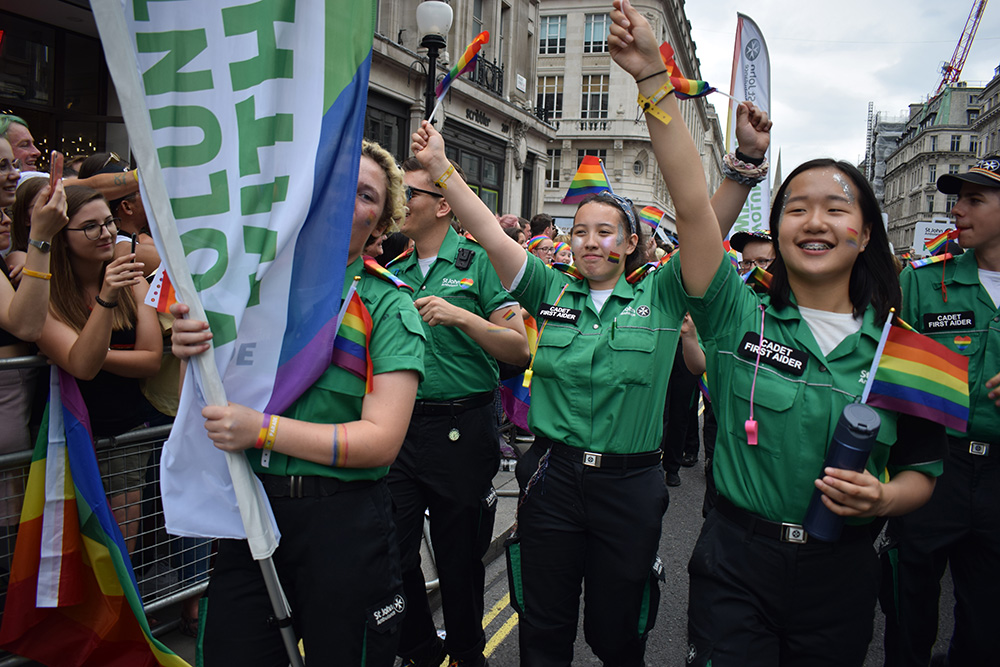 During the finals of the Wimbledon Tennis Championships, I treated a woman for a large scald on her thigh. It wasn't lifesaving treatment, but she was the manager of a big store, and I knew my treatment had to be prompt and efficient for her to be able to return to her busy role. I saw her in the store later doing much better, which made me feel proud.
'I credit St John with the confidence that I have now.'
Through the first aid assessments we do at St John and the real-life incidents I've attended, I have had to act confidently for both my peers and patients. My public speaking has gotten a lot stronger through becoming a Cadet Sergeant, where I have had to speak to large groups of cadets.  
I can say that, throughout my time with St John, I have spoken to a multitude of people of different ages, roles, professions and experiences who, in my normal life, I would have never spoken to.   
All of these different social interactions have made my social confidence so much stronger.   
'What I've loved is seeing the people I trained using their skills.'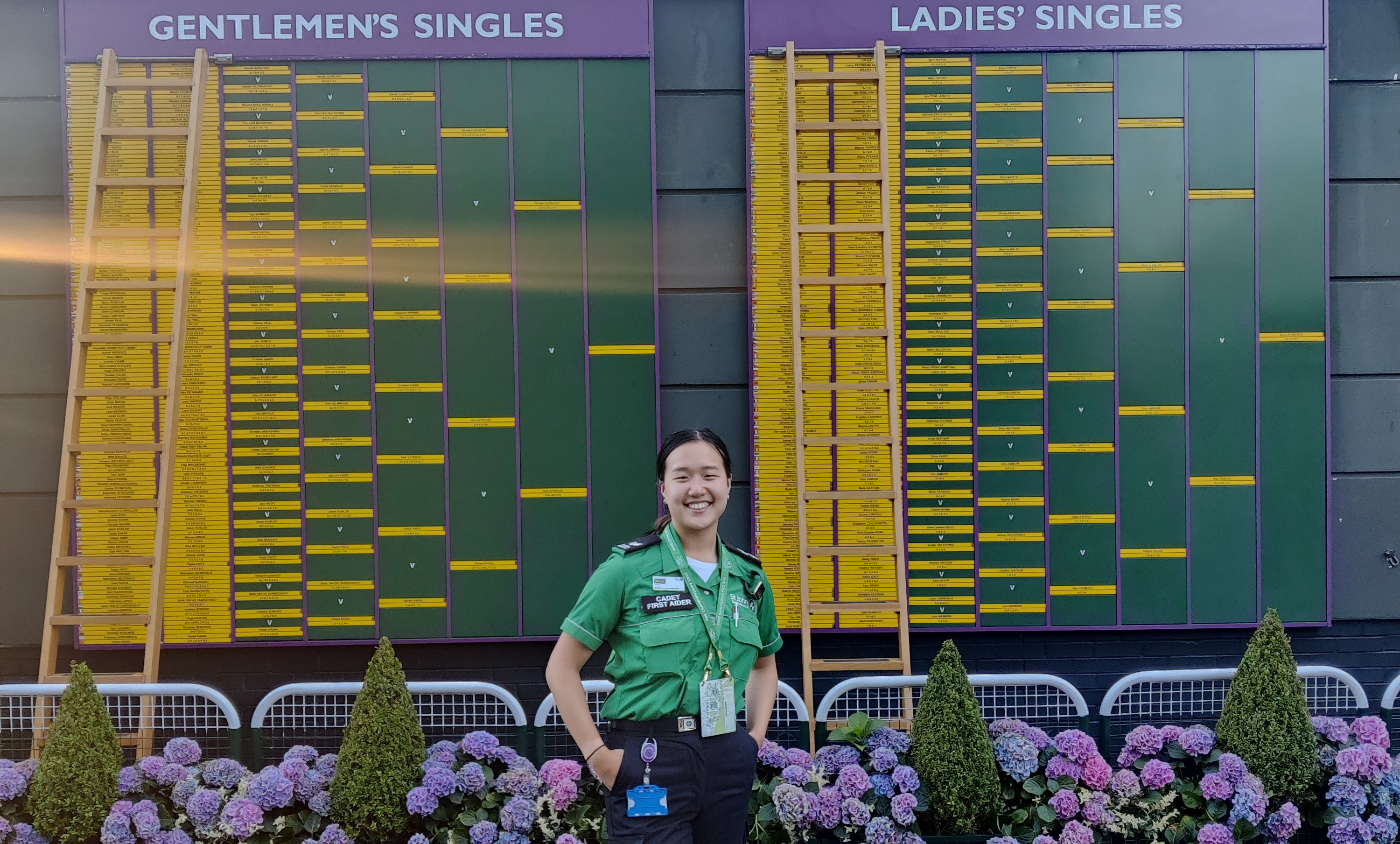 I describe my journey with St John as the life of a butterfly. It has shaped me from a young caterpillar into something extraordinary such as a butterfly.  
St John has given me the confidence, experience, and leadership that I will continue to use for the rest of my life. It's a community and I have made some of the most incredible friends and people, whilst attending events I would never have even dreamed of being able to go to.