Level 3 Certificate in Emergency Response Ambulance Driving
What is the CERAD course?
This course is for ambulance and patient transport drivers, who need compliant with the changes to the section 19 of the Road Safety Act 2006. The course teaches delegates the skills, knowledge and understanding required to drive an ambulance in an emergency.
On this course you will learn: 
How to prepare, drive and manoeuvre ambulance vehicles

 

How to drive an ambulance vehicle in emergency and non-emergency situations

 
Which CERAD course is right for me?
You can take this course in 2 ways:
Weekday course
Course runs over 4 weeks (teaching days are Monday to Thursday)
Weekend course
Course runs over 7 weekends (over a 9 week period including some Friday evenings) 
Am I eligible for this CERAD course?
In order to attend this course, you need to meet these eligibility requirements:
Have a valid UK driving licence 
Be aged 18 years or over
Have (or be waiting for) a contract with an NHS or CQC registered ambulance service
If you are unsure if you're eligible or want more details, email us for advice.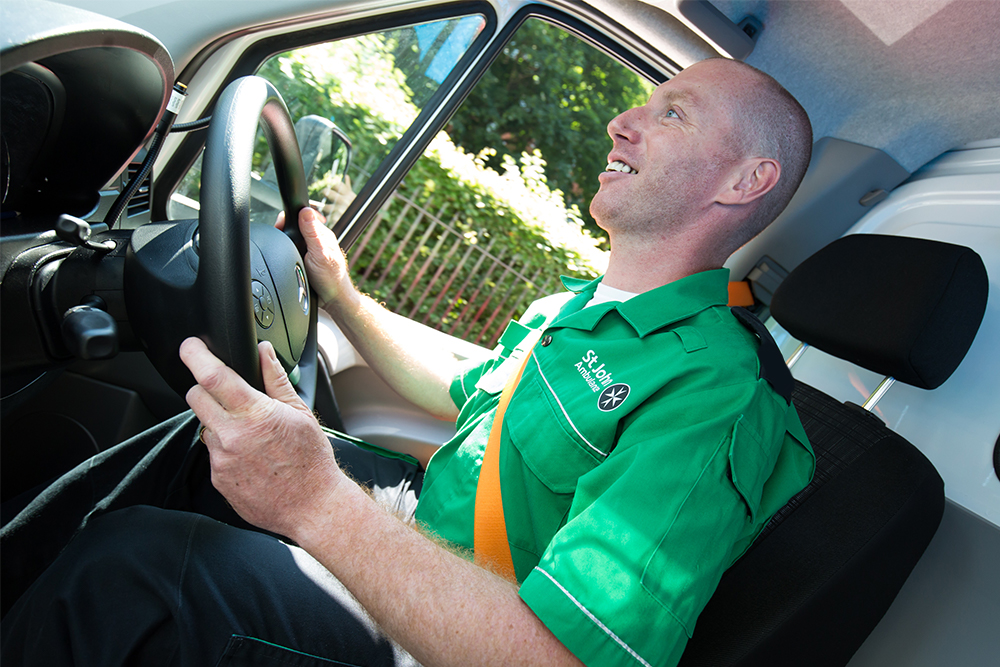 Course Summary 
Level: Level 3 Certificate
Courses available:
Weekday course (over 4 weeks)
Weekend course (over 7 weekends)
Full course details:
Credits: 23, TQT: 230, GL: 150
Prices: £3,400 + VAT
Locations: Guildford (Surrey), Milton Keynes, , Northampton, Osset (West Yorkshire)
Enhanced Learning Credits:
We can accept Enhanced Learning Credits for this course.
Developed by:

---
Any questions?
Ready to book?
---
Interested in volunteering?
Looking for career opportunities?  
---
Not sure if this course is right for you?    Email us for advice 
After we've received your form, we'll contact you with dates, locations, and confirm your eligibility. No deposit or payment is required at this stage. 
---
Assessment
This course is taught through a mixture of classroom learning, self-guided study, and practice sessions in a vehicle. It takes 230 hours to complete (TQT). 
The course is split into 2 parts:
80 taught course hours 

150 additional, self-taught Guided Learning hours, 

which will be completed 

outside of the classroom.
Delegates will be assessed through a portfolio of evidence, written exams, and a practical demonstration. To be successful, delegates must attend all course dates, complete the independent study, and evening driving component. 
 All our trainers are highly skilled specialist instructors, able to adapt their teaching style to meet each learner's needs. We offer individual, end-to-end support to each learner; this might include extra help with portfolio work, getting the most out of the self-taught Guided Learning Hours, or assistance with arranging placements to practice your newly acquired skills.  
This qualification is internally assessed and quality assured by St John Ambulance and externally quality assured by FutureQuals External Quality Advisors.  
Certification 
Successful delegates will receive a certificate from FutureQuals, valid for 5 years. After this, you will need to take a requalifying assessment. Candidates should expect to receive their certificate within 1 month of completing the course. 
Any questions?
For more information on the course structure, prices, course locations and dates, please email us at awarding@sja.org.uk