June 6, 2022: Three St John Ambulance Cadets will take tea and cake at No 10 as part of the Big Lunch Celebration to commemorate the Queen's Platinum Jubilee, today.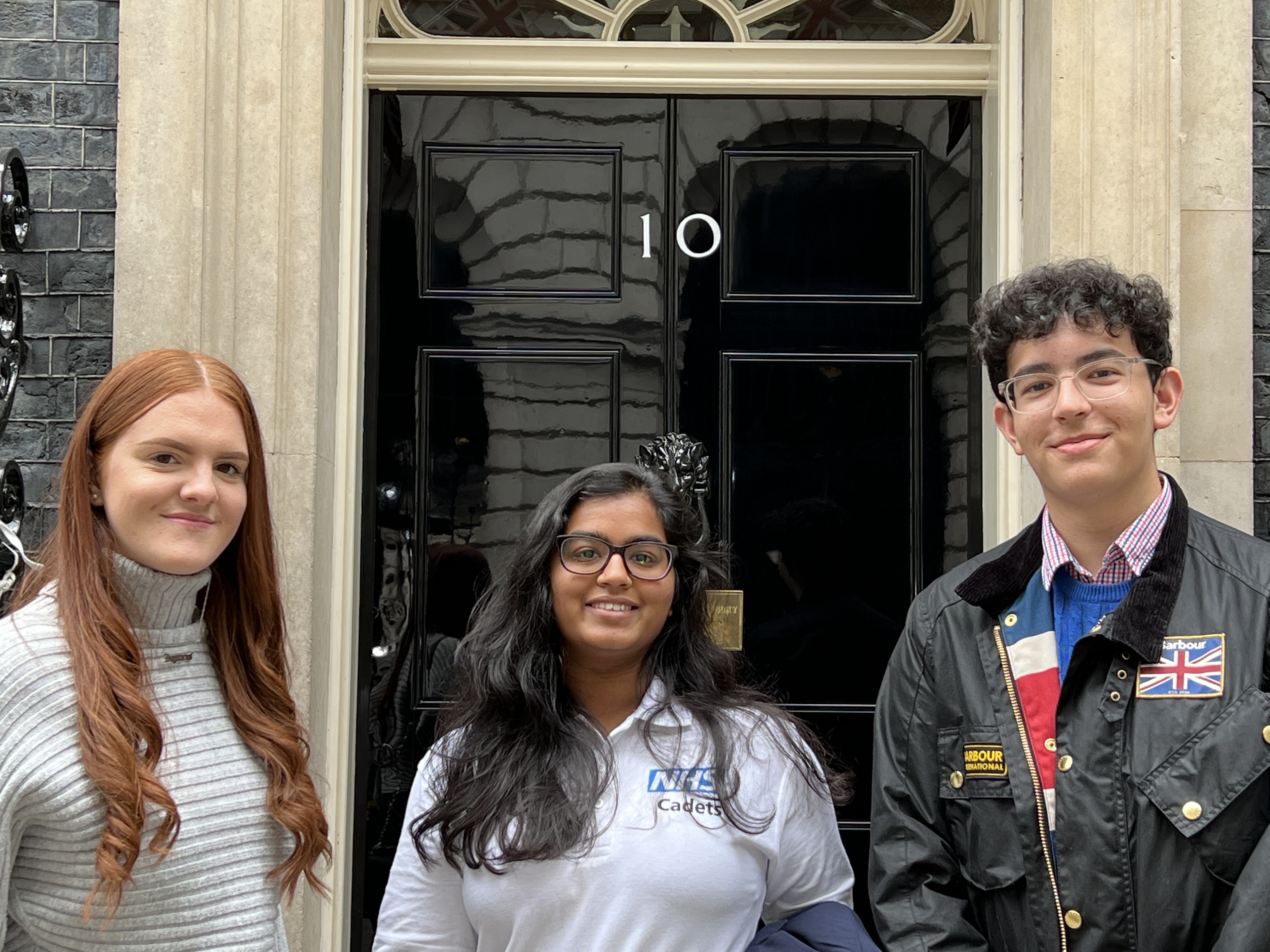 Fittingly, today, June 6, is Power of Youth Day, celebrating youth volunteering as part of Volunteering Week (June 1-6). This year celebrates the incredible efforts young people have made during the last year – a year impacted by a global pandemic and subsequent lockdowns. 
The 'Big Lunch Celebration' at No 10 is part of the Queen's Platinum Jubilee programme, where food and drink will be provided to 80 plus other uniformed volunteers.   
The three St John Ambulance Cadets attending are Mackenzie Scott, 15, who volunteers in Harrow, Minali Mihiripenna,16, who volunteers in Croydon, and Nicole Jones, 19, who volunteers in Hertfordshire.   
Over the pandemic, Nicole supported St John with over 550 recorded volunteer hours and youth work.  Mackenzie also supported St John's vaccination programme, as well as first aid delivery.  
Minali, will be representing St John for her achievements on the NHS Cadets programme and commitment to St John. 
Minali said, "I am absolutely thrilled to be invited to the Jubilee lunch at Downing Street. It's truly a once in a lifetime experience to be able to represent St John Ambulance at such an exciting event, I can't wait.  
"I first joined NHS Cadets because I always knew I wanted a career in healthcare and this programme offered an incredible insight into the world of medicine. Since joining, I've learnt so much about the NHS and all the amazing ways it supports us in the UK. I was also given so much support and advice on how I can get a job in healthcare including CV building and interview skills." 
This year marks the centenary of the Cadets but today, St John Ambulance runs varied youth programmes for those aged 5-25. The #AskMe campaign encourages young people to join one of these youth programmes. 
St John Ambulance Head of Youth, Daniel Lyons said, "What better day to have a celebration lunch at No 10, to celebrate our Sovereign Head, the Queen, for her Platinum Jubilee, and the Power of Youth day. 
"I am enormously proud of Mackenzie, Nicole and Minali and all the other young people who volunteer for St John and other organisations. They really do demonstrate what supported, engaged and empowered young people can achieve when given the space to do so. It is great their achievements are being recognised, rewarded, and celebrated."