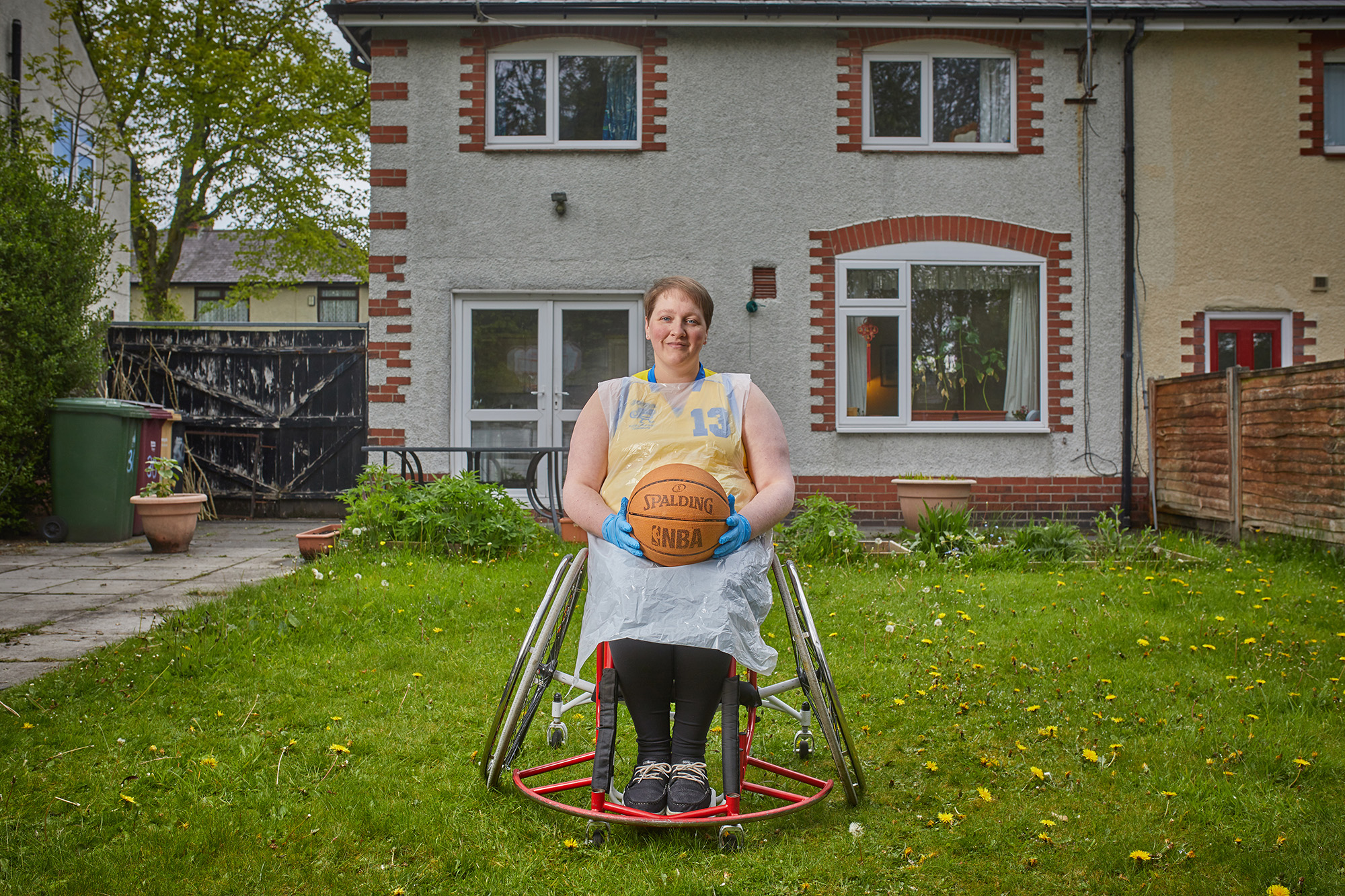 Nia Faulder. Photo by Matt Davis
When the pandemic hit, I felt I should make use of my training and contribute to the effort to control COVID-19. I looked at working in the testing labs but it didn't fit in with my full-time job. Seeing my Grandad die of COVID-19, just before he was offered his vaccine, I knew it was important for everyone who could help to do whatever they could.
I'd done various first aid courses with St John Ambulance so I was aware of the charity's role in providing first aid at events and supporting the NHS with specialist ambulances. Joining the vaccination programme as a St John volunteer vaccinator seemed to be a good way to make use of my academic background. 
'My disability nearly stopped me becoming a vaccinator as one of the questions was "can you stand up for a six-hour shift?" to which I replied "no".'
I wasn't going to be deterred, so I contacted St John Ambulance directly and after talking with HR and the occupational health teams my training account was established.
 The in-person training I attended at Old Trafford was well adapted, and I had no problems accessing the venue. Most of my shifts have been at Wellfield Pharmacy and I've found this to be an extremely welcoming place. All the staff who run the centre have been excellent and assisted me in working out how best we could set out the vaccination rooms to work for me. The first vaccine I gave was supervised by the Wellfield pharmacist. He gave me some suggestions about how I might adapt things from the wheelchair, so although I was a little nervous, I was confident I was in good hands. Once I'd done the first one, I felt I would be OK to carry on and was "cut loose". I've now delivered several hundred vaccines without a hitch.
I've really enjoyed being a vaccinator. I've been working from home since March 2020 alongside my husband (we work for the same organisation). Getting out and just seeing different people has been a real bonus. 
The person who has inspired me most in life has been my Grandad. He passed away in January 2021 from COVID-19. He came from a very poor background and had an extremely difficult childhood. His work ethic and attitude to caring for others, for family and supporting charity have all been incredibly formative for me, if I could emulate his success in life, I'd be happy. 
Nia is a 35-year-old mum of two who uses a wheelchair after suffering a nerve compression injury during pregnancy in 2017. She's a scientist and works as a programme manager for an international education provider in Manchester. She plays wheelchair basketball and is a member of her local running club, taking part in 10k "runs" on wheels.