2020 saw a challenging year for everyone across the sector and Standard Chartered Bank were one of the first companies to step forward to support St John in our response to the COVID 19 pandemic. Following employee votes to award funds to charitable organisations with a direct role in the response to COVID-19, an initial £121k donation to our emergency appeal was soon followed up with another £117k to help boost our recovery.

Senior Sustainability Manager, Hind Naciri, commented that "Standard Chartered are incredibly proud of how St John have responded to the fund, through upskilling volunteers, providing equipment and ensuring volunteers are fully supported. Thank you very much for all you are doing. We look forward to the next stage of the journey."
Then we built upon this relationship in 2021 when the Futuremakers initiative, supported by Standard Chartered Foundation, enabling St John to launch the Health Citizens programme. A global initiative to tackle economic inequality, Futuremakers by Standard Chartered supports disadvantaged young people to learn new skills and improve their employability.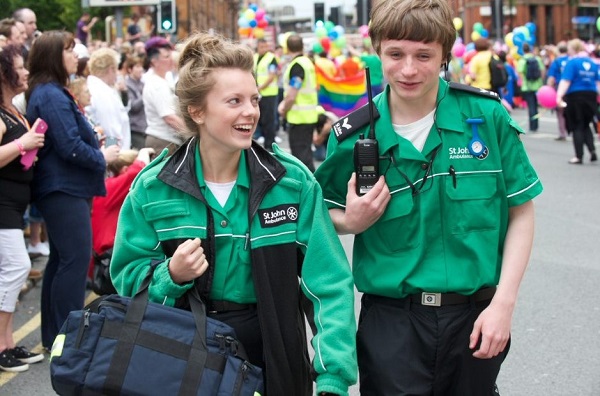 With the Standard Chartered Foundation donating £300k, this exciting new community programme aims to reach and train nearly 1,700 young people, aged between 18 and 25, in a wide range of essential employability and leadership skills with a specific health focus. The focus is primarily on young people from low income backgrounds who do not traditionally engage with volunteering and the opportunities it provides.
Following a project visit Torry Berntsen, Chief Executive Officer, Europe & Americas at Standard Chartered Bank said "In partnership with our UK Futuremakers delivery partner St John Ambulance, I spent an enjoyable time meeting with a group of inspirational and vibrant young volunteers and cadets working to develop 'Skills for Work' both within the health sector and beyond. Their achievements at such a young age are truly remarkable, each striving to create better lives for themselves, their families and communities. Thank you to the many volunteers – both young and not-so-young – supporting our healthcare services to keep us all safe and well! It is great to see so many young people developing skills for the future from a young age and doing so while giving back to their communities."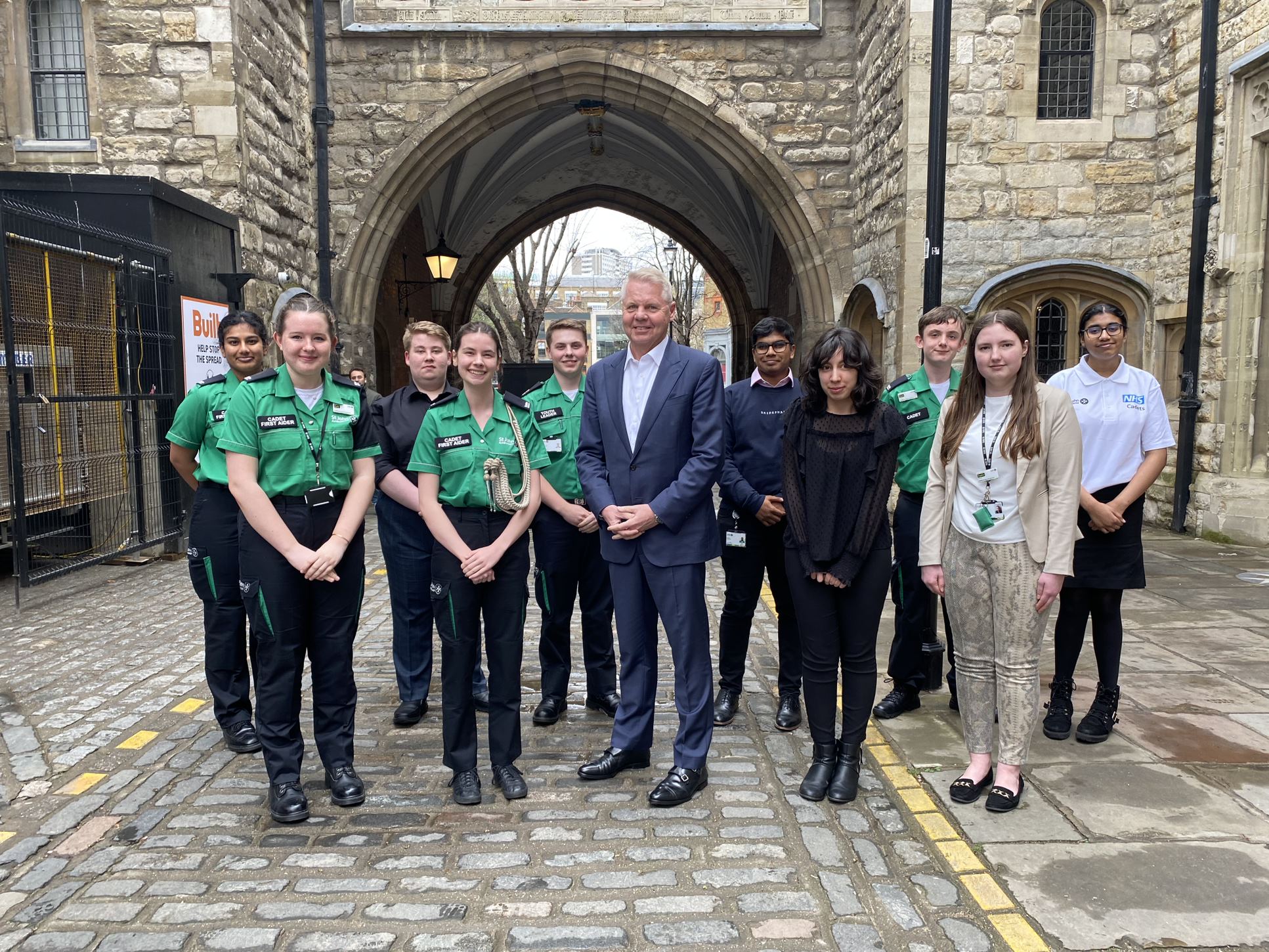 We continue to work with Standard Chartered to explore further development of the partnership, including staff engagement, volunteering and other fundraising and awareness activities.