2020 saw a challenging year for everyone across the sector and Standard Chartered Bank were one of the first companies to step forward to support St John in our response to the COVID 19 pandemic. Following employee votes to award funds to charitable organisations with a direct role in the response to COVID-19, an initial £121k donation to our emergency appeal was soon followed up with another £117k to help boost our recovery.

Senior Sustainability Manager, Hind Naciri, commented that "Standard Chartered are incredibly proud of how St John have responded to the fund, through upskilling volunteers, providing equipment and ensuring volunteers are fully supported. Thank you very much for all you are doing. We look forward to the next stage of the journey."
Then we built upon this relationship in 2021 when the Futuremakers initiative, supported by Standard Chartered Foundation, enabling St John to launch the Health Citizens programme. A global initiative to tackle economic inequality, Futuremakers by Standard Chartered supports disadvantaged young people to learn new skills and improve their employability.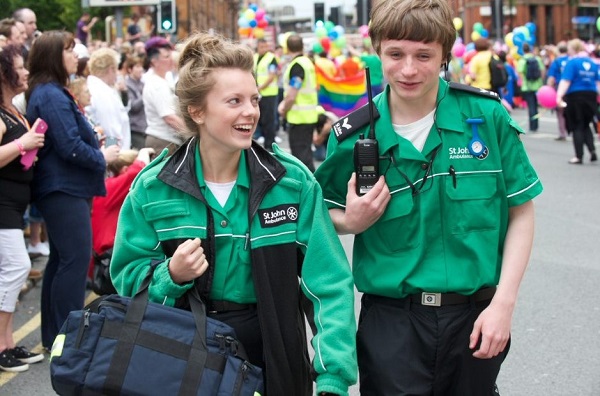 With the Standard Chartered Foundation donating £300k, this exciting new community programme aims to reach and train nearly 1,700 young people, aged between 18 and 25, in a wide range of essential employability and leadership skills with a specific health focus. The focus is primarily on young people from low income backgrounds who do not traditionally engage with volunteering and the opportunities it provides.
See Health Citizens' participant, Daniel, describe how the programme has supported him to realise his potential.

We continue to work with Standard Chartered to explore further development of the partnership, including staff engagement, volunteering and other fundraising and awareness activities.