A new initiative by St John Ambulance, the nation's leading health and first aid charity, will see 28,500 young people receive physical and mental health training over the next two years.
The Young Responders initiative, supported by funding raised by players of People's Postcode Lottery, will create pilot projects in London, Leeds and Manchester.
St John will work in partnership with young people to create bespoke mental health and physical first aid programmes to address specific needs within their individual communities, with the aim of equipping young people with lifesaving first aid skills and the assuredness to use them in the moments that really matter.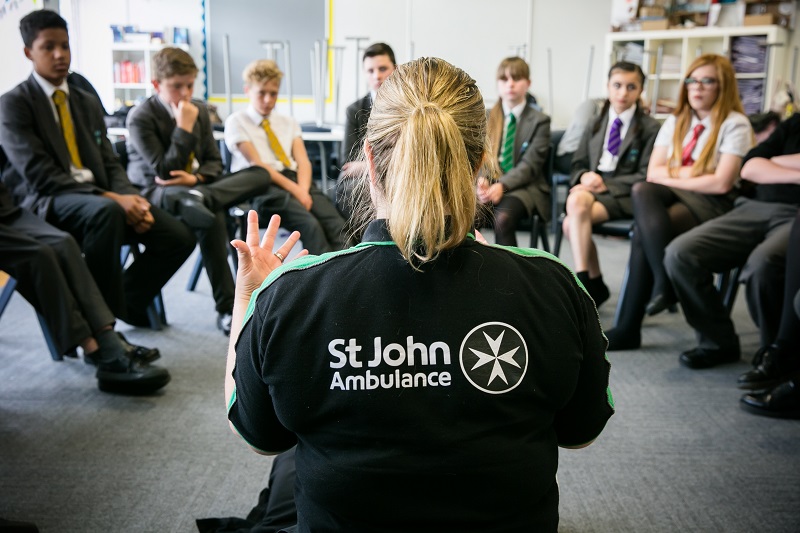 Peer-to-peer training will be delivered to young people who are coming out of the care system, those not in employment, education or training, young carers and young people exposed to street violence.
The initiative will develop organically, to train one thousand Peer Educators who will work with young people to create the programme content aligned with local need
Young people will connect in person and online to learn how to build strategies for coping with poor mental health and identify and deal with life-threatening physical first aid emergencies.
Young Responders will help to improve sustained employability, social action and personal resilience, as well as building confidence and empowering marginalised young people to reach their full potential.
Martin Houghton Brown, CEO St John Ambulance says: "Launching Young Responders is going to save lives in some of our most challenged communities. Even after a hundred years of youth work, St John is still learning, and this marks the first time we will offer a digitally enabled programme where these young people will be creating and building their own social networks to save lives. We are delighted to be able to really drive this forward thanks to the generosity of players of People's Postcode Lottery."
Laura Chow, head of charities at People's Postcode Lottery said: "Thanks to support from players of People's Postcode Lottery, thousands of young people will receive training which will help within our communities for years to come. The consequences and impact of Covid-19 has been felt acutely by young people and the Young Responders initiative will help rebuild confidence and skills that will have a positive lasting impact."